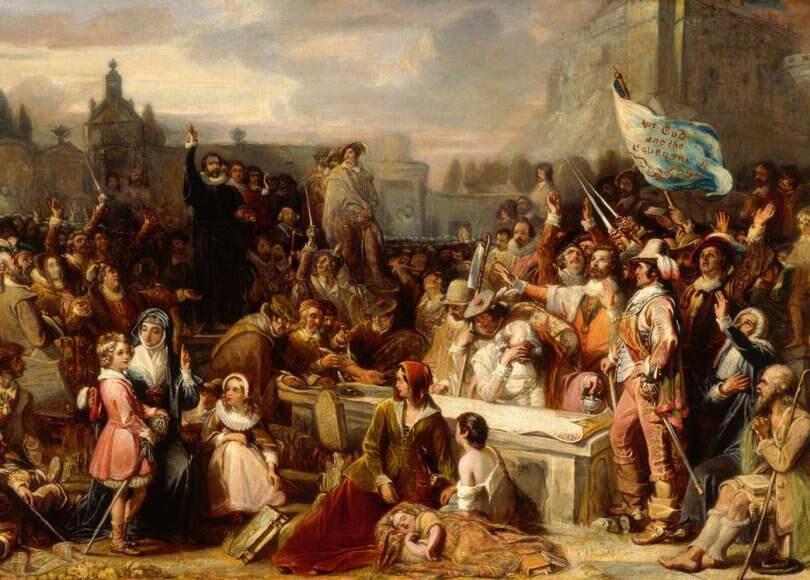 Great Basin Reformed Presbyterian Church
Larger Catechism 104 Pt. 1
Larger Catechism 104 Pt. 1
WLC 104: Loving God with the Inner Life
Introduction/Review
God is Love
Love as Duty/Obedience
Loving God with the Whole Human Person
Q103: Which is the first commandment?
A103: The first commandment is, Thou shall have no other gods before me.[1]
Q104: What are the duties required in the first commandment?
A104: The duties required in the first commandment are, the knowing and acknowledging of God to be the only true God, and our God;[1] and to worship and glorify him accordingly,[2] by thinking,[3] meditating,[4] remembering,[5] highly esteeming,[6] honoring,[7] adoring,[8] choosing,[9] loving,[10] desiring,[11] fearing of him;[12] believing him;[13] trusting,[14] hoping,[15] delighting,[16] rejoicing in him;[17] being zealous for him;[18]
Knowing and Acknowledging God
The Necessity of Theology
Knowing God as the True God and as Our God (1 Chron. 28:9; Dt 26:17; Isa. 43:10; Jer. 14:22)
"A right attitude towards God is a reverent attitude, which realizes and acknowledges the relation between Creator and creature and the infinite difference and distances between the two, and which recognizes that God is an infinite being whom we can never comprehend, but who will always remain mysterious and wonderful to us." - Johannes Vos
Worshiping and Glorifying God
The Meaning of Worship/Glorifying God (Ps 95:6-7; Matt. 4:10; Ps 29:2)
Thinking, Meditating,… (Mal 3:16, Eccl 12:1)
Highly Esteeming, Honoring, Adoring… (Ps 71:19; Mal 1:6; Isa 45:23)
Choosing, Loving, Desiring… (Josh 24:15,22, Dt 6:5, Ps 73:25)
The Fear of God (Is 8:13)
Ungodly Terror
Godly Fear (Ex. 18:21; Ps. 34:11; Acts 9:31)
Believing God
Trust (Is 26:3)
Hope (Ps 130:7)
Delight (Ps 37:4)
Rejoicing in God/Being Zealous for Him (Ps 32:11; Rom 12:11; Num. 25:11)
The Meaning of Zeal
Let us get to know you!
Please take a moment to send us your information so that we may stay connected with you. Your information is carefully managed and protected.
How did you hear about us?