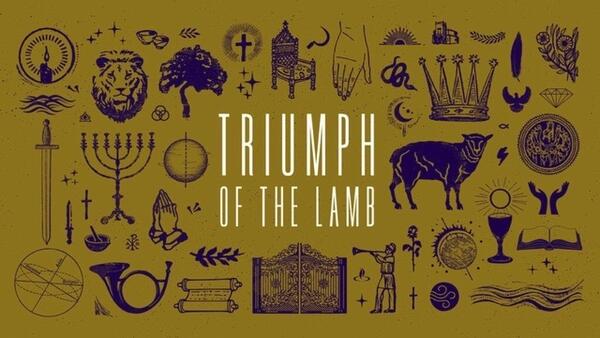 How will you stand before the throne of God?
Hello Church Family: Does standing before God on judgment day create great fear and anxiety in your heart? Is the thought of you having to give account for every thought, word and action more than you can handle?
In John's vision at the end of Revelation 20, he describes the final judgment that is yet to come. This final judgment determines whether you enter the new heavens and the new earth in the presence of God for eternity (Rev. 20-21) or if you will be cast into eternal hell experiencing the second death. This is a very sobering thought. This judgment is coming for all mankind, "great and small standing before the throne of God." Things all the sudden get very personal in Revelation 20:11-15. This is about you and me individually. Every person great and small will participate in the final judgment as those being judged. You will be judged for your works and I will be judged for my works. This is going to happen. The date of the judgment day is already established. Are you ready?
This picture of judgment is much like a court scene. Books are opened. Book #1 opens. This book judges us based upon everything that we have ever done. Have you kept the covenant of works perfectly? Have you obeyed all of the commands of God perfectly? Have your thoughts and deeds and words been pure and Holy always? Have you always obeyed God fully and without pause? As you can see, all of mankind will be guilty of not perfectly fulfilling the covenant of works that God commanded of us. Everybody is guilty! Everybody's punishment should be condemnation and the casting into the second death. But wait! Hold on! The vision is not over! Another book is being brought out!
Book #2 is brought out and opened. This next book is called "The Book of Life of The Lamb Who was Slain." The book is opened before the throne of God and names are read. Names that were written in the book before the creation of the world by God Himself. These names are of those for whom Jesus Christ's perfect fulfillment of the covenant of works has been credited. These are the names of us for whom Jesus Christ died for every sin we have ever committed and will ever commit in the future, no matter how public or how private they may be. Yes, I believe we will stand before the throne of God at the Great White Throne of Judgment, but we will stand spotless and blameless. We will stand appearing clothed in the white robe of Christ's righteousness having obeyed His commands perfectly. We will stand with no trace of sin. We will stand boldly against the second death for it has no power over us. At the Great White Throne of Judgment Christ's perfect obedience is credited to us and His blood washes away all of our sins in finality and then, God on His throne says, "well done, good and faithful servant, enter into the joy of your master." Brothers and sisters in Christ, we do not need to fear when the books are opened! We do not need to fear the future judgment day, for our judgment day is in the past at the cross of Christ when Jesus absorbed all of God's wrath and anger toward our sins through His death on the cross. Let this fuel our "rejoicing with joy that is inexpressible and filled with glory, obtaining the outcome of your faith, the salvation of your souls" (1 Peter 1:8-9).
How will you stand before the throne of God? Will you stand in your own works being cast into the second death or will you stand in the works of Christ being ushered into the new heavens and the new earth dwelling with God for eternity?
I can't wait to worship with you Sunday, The God who wrote our names in the Lambs Book of Life, Steve
Revelation 20:12 And I saw the dead, great and small, standing before the throne, and books were opened. Then another book was opened, which is the book of life. And the dead were judged by what was written in the books, according to what they had done.
Our address is: 180 NC-210, Hampstead, NC 28443, USA