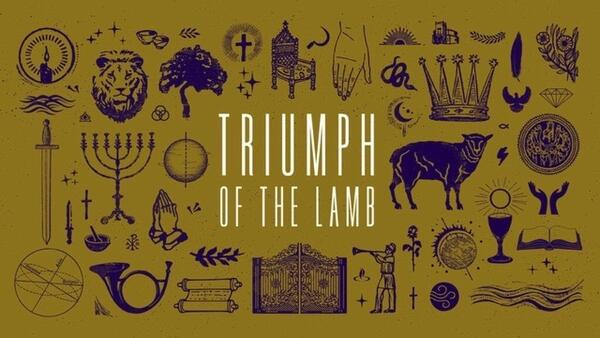 Beware! In case of rapture this car will be unmanned.
Church Family: Have you ever heard of "Bumper Sticker Theology?" This is when Christians try to communicate some sort of biblical truth in a concise memorable, catchy phrase that can be put on a bumper sticker. Most of the phrases have some element of truth to make them sound believable, but when you try to back up the phrase with biblical evidence you quickly find that the cute, concise phrase contradicts biblical teaching.
One popular bumper sticker states, "Warning! In case of rapture this car will be unmanned!" Many Christians in America believe that there will be a secret – silent rapture of the Christian church from the world so that the followers of Christ do not suffer tribulation. So, the question that every believer should ask is, "Where do I find this teaching in Scripture?" Where can the follower of Christ go to in the perfect, inerrant, sufficient, inspired Word of God to find a secret - silent rapture of the people of God from this earth to escape tribulation? Well… you can't. That specific scripture does not exist. I have tried for thirty years to find it or justify that it is there but it is not there. So, if you are reading this right now and you are getting upset with me because you know that the secret – silent rapture of the church from the world before the tribulation exists, I simply ask you to please go find the scripture and let me know. I say this with complete humility and desire for unity. I am convinced that in these days of world-wide chaos we need to discuss eschatology from what the Bible teaches and not what we want it to teach.
The bible does clearly teach of a rapture (a snatching up) of God's people. The scripture text that many go to for proof of the secret-silent rapture is 1 Thessalonians 2:16-18. Please take 15 minutes from your day and read the entire letter of First Thessalonians. When you read First Thessalonians the first thing you should see is that the believers were dearly loved by Paul and he had a great desire to encourage them in the tribulation that they were enduring because they were following Christ. The Thessalonian Christians were going through suffering, affliction, distress, and even martyrdom because of their faith. That is tribulation. They were in it not escaping it. In fact, Paul says in 1 Thessalonians 3:3-4, that they were destined for this afflictions.
We also see from this passage that the rapture is going to be very loud, not silent nor secret. The Lord himself will be coming from heaven "with a cry of command and the voice of an archangel and with the sound of a trumpet!" That will be no secret. And let me add the announcement from Revelation 21:3-4, as the rapture happens, "And I heard a loud voice from the throne saying, "Behold, the dwelling place of God is with man. He will dwell with them, and they will be his people, and God himself will be with them as their God. 4 He will wipe away every tear from their eyes, and death shall be no more, neither shall there be mourning, nor crying, nor pain anymore, for the former things have passed away." What a glorious announcement!
Yes! Yes! Yes! There will be a rapture of believers from this earth to meet our Lord in heaven at the end of the age, on the Day of the Lord, at the Last hour, on harvest day, when Christ returns. However, it will not be to escape tribulation that we are already actively participating in nor will it be secret or silent. It will be loud, glorious, victorious, conquering, and with much much vindication! Rejoice in the promise of a rambunctious rapture that all of the world will see. And go and tell the world to be ready for that day is coming like a thief in the night (1 Thessalonians 5:2).
Desiring unity in Christ, Steve
1 Thessalonians 4:16 For the Lord himself will descend from heaven with a cry of command, with the voice of an archangel, and with the sound of the trumpet of God. And the dead in Christ will rise first.
Our address is: 180 NC-210, Hampstead, NC 28443, USA