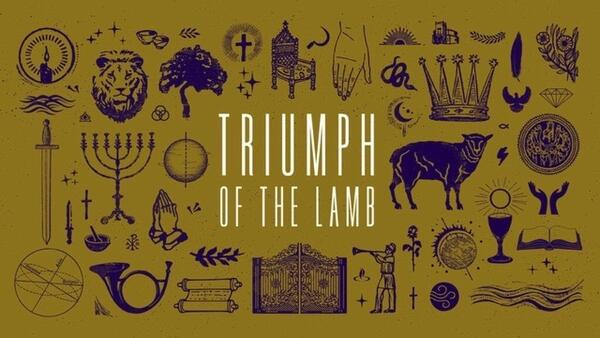 Turn End-Time Fear Into End-Time Resolve!
Church Family: Has your mind ever been shaken or your spirit alarmed when you hear others speak about what they think may happen before the second coming of Jesus Christ? If you answered "Yes" then you are not alone. The first century church was struggling with the same problem. There was rampant fear mongering back then just like there is today. The Church of Thessalonica was struggling hard with the vast broadcast gossip that Jesus had already come back and they had missed this great event (2 Thes. 2). Many in the church thought that Jesus had already come and that they were left behind. The believers had became paralyzed with anxiety and unreasonable thinking which led them to quit their jobs and just loaf around begging for handouts (2 Thes. 3). Their false view of end-time events, not based on apostolic teaching but hearsay, fueled fear which then led them to make really bad decisions. We can see this still happening today within the church. When we get our understanding of end-time events from the news, a novel, a movie, a conversation or anything else besides God's Word we become like the Thessalonians… confused, fearful and making bad decisions.
Out of great love for the believers in Thessalonica, Paul writes them a letter to correct their wrong thinking. He wants the believers in Thessalonica to be filled with hope, comfort, boldness, encouragement and right thinking based upon teaching from God. Paul reminds them and us about two specific, yet vague, events that must take place before the coming of the Lord. And here they are:
1) "The rebellion" must happen. The Greek word here is apostosia from which we get "apostasy." He is saying that apostasy will happen in "the temple". "Temple" has been Paul's word for the Church throughout the New Testament. Paul is telling the church in the first century and us, that there will be a future, vast rejection of God's truth within the church. Be resolve, diligent, look out for it, crush it when it happens.
2) "The man of Lawlessness" must also appear. This will be a man, empowered by Satan, subject to no law or lawgiver, claiming to be God and leading many in the church to follow him. Be diligent, look for him, call him out when he comes.
After hearing these two events that must happen before the coming of Jesus, we can have two responses; fear or resolve. If we get fearful then quickly understand that is not of the Lord. Replace fear with resolve to love the Truth. How will we not be deceived during the rebellion? By loving the Truth and not unrighteousness (2 Thess. 2:10-12)! What is loving the truth? Loving truth means that we read, meditate, embrace, cherish, discuss, and enjoy God's Word. When we do this you will know when "the rebellion" arrives. We can see evidence of the rebellion in the Church today when we see an open rejection of God's Word, committing apostasy. We will also be able to recognize the Man of Lawlessness when he shows up. We will be able to see him coming and will be able to say, "there he is!" And as a lover of the Truth, we will be resolve, we will remember that God is sovereign, all-powerful. We will be reminded that when things get tremendously bad in the Church, Jesus will appear and without any effort He will kill the Man of Lawlessness with the breath of His mouth and we will see Jesus face to face for eternity (2 Thes. 2:8). Be resolved, Love the Truth today!
2 Thessalonians 2:1-2 Now concerning the coming of our Lord Jesus Christ and our being gathered together to him, we ask you, brothers, not to be quickly shaken in mind or alarmed...
I look forward to worshipping with you Sunday, Steve
Our address is: 180 NC-210, Hampstead, NC 28443, USA