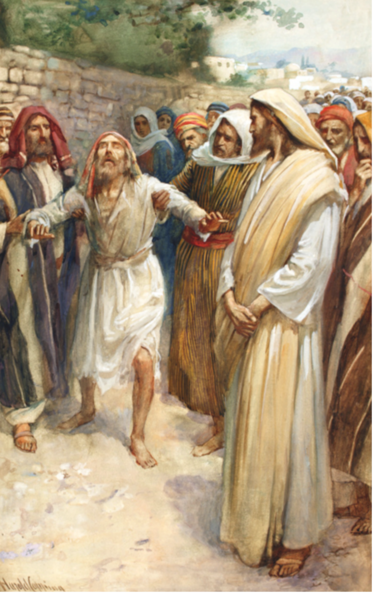 22nd Sunday after Pentecost
October 24, 2021
In Person Services
Sunday 10:30 AM Eucharist in person
Sunday 8AM Eucharist in person
Wednesday Noon Eucharist in person and masked
Sunday 10:30 AM Eucharist online
Streamed live on Youtube Channel Grace Episcopal Camden
Proper 25, Year B
Old Testament
Jeremiah 31:7-9
Thus says the Lord:
Sing aloud with gladness for Jacob,
and raise shouts for the chief of the nations;
proclaim, give praise, and say,
"Save, O Lord, your people,
the remnant of Israel."
See, I am going to bring them from the land of the north,
and gather them from the farthest parts of the earth,
among them the blind and the lame, those with child and
those in labor, together;
a great company, they shall return here.
With weeping they shall come,
and with consolations I will lead them back,
I will let them walk by brooks of water,
in a straight path in which they shall not stumble;
for I have become a father to Israel,
and Ephraim is my firstborn.
The Psalm
Psalm 126 In convertendo
1 When the Lord restored the fortunes of Zion, *
then were we like those who dream.
2 Then was our mouth filled with laughter, *
and our tongue with shouts of joy.
3 Then they said among the nations, *
"The Lord has done great things for them."
4 The Lord has done great things for us, *
and we are glad indeed.
5 Restore our fortunes, O Lord, *
like the watercourses of the Negev.
6 Those who sowed with tears *
will reap with songs of joy.
7 Those who go out weeping, carrying the seed, *
will come again with joy, shouldering their sheaves.
The Epistle
Hebrews 7:23-28
The former priests were many in number, because they were prevented by death from continuing in office; but Jesus holds his priesthood permanently, because he continues forever. Consequently he is able for all time to save those who approach God through him, since he always lives to make intercession for them.
For it was fitting that we should have such a high priest, holy, blameless, undefiled, separated from sinners, and exalted above the heavens. Unlike the other high priests, he has no need to offer sacrifices day after day, first for his own sins, and then for those of the people; this he did once for all when he offered himself. For the law appoints as high priests those who are subject to weakness, but the word of the oath, which came later than the law, appoints a Son who has been made perfect forever.
The Gospel
Mark 10:46-52
Jesus and his disciples came to Jericho. As he and his disciples and a large crowd were leaving Jericho, Bartimaeus son of Timaeus, a blind beggar, was sitting by the roadside. When he heard that it was Jesus of Nazareth, he began to shout out and say, "Jesus, Son of David, have mercy on me!" Many sternly ordered him to be quiet, but he cried out even more loudly, "Son of David, have mercy on me!" Jesus stood still and said, "Call him here." And they called the blind man, saying to him, "Take heart; get up, he is calling you." So throwing off his cloak, he sprang up and came to Jesus. Then Jesus said to him, "What do you want me to do for you?" The blind man said to him, "My teacher, let me see again." Jesus said to him, "Go; your faith has made you well." Immediately he regained his sight and followed him on the way.
Prayers of the People as of 10/24/2021
We pray for the Church, for +Michael, Presiding Bishop and Primate; +Andrew our Bishop; for Pickett+ our rector.
We pray for Joe our President; for the leaders of the nations, Henry our Governor; Alfred Mae our Mayor and all first responders in our city and country.
We pray for those who are in need of God's healing, especially: Patty Baker, Bob Barinowski, Michael Beard, Collins Coker, Effie Taylor Ellis, Virginia Ferguson, Barbara Goode, Mary Hendrix, Rodney Hungerford, Peggy Mullikin Kinney, Judy Martin, Jack McGee, Laurie Owen, Jim Parrish, Mel Pearson, Rich Pinkerton, Alma Raley, Jamie Raley, Helen Royall, Sara Jane, Neal Stegner, Patsy Topping, Carl Wylie
Please call church office, if there are additions or updates to the Wednesday extended or Sunday prayer lists. Names will be removed every four (4) weeks unless notified.
We pray for those serving in the Armed Forces: Alex Baker, Afghanistan; Holden Brunson, Camp Lejeune, NC; Hunt Brunson, Syria; Mitchell Edwards, Charleston; Allen Dempsey, Texas; Campbell Freitas, Norfolk, VA; Riley Kohn, OCS Navy training; AMN Dara O'Neal, McChord AFB, Washington; Chris Smith, Korea; Joe Todd, Ft. Gordon, GA; Parker White, New River, NC; and those around the world and at home.
For those celebrating birthdays this week: 10/24-Judy Terrell; 10/26-James Murray; 10/28-Mike Clarke, Vivian Kinard, Aimee Kornegay
The Flowers on the Altar are given to the glory of God in loving memory of Walker A. Rabon by Karen Eckford
Announcements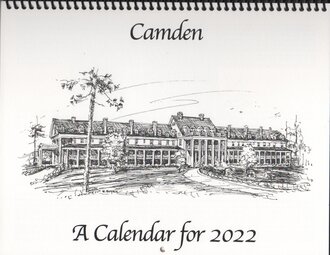 On sale ($10) at these locations:
Church Office
Books on Broad
Camden Antiques Market
Camden Archives and Museum
Cantey, Tiller, Pierce and Green, CPA
Everyday Gourmet
Historic Camden Museum
MUSC Health KMC- Gift Shop
Off The Hook
Revolutionary War Visitor Center
Travis Hair Salon
All Calendar profits will benefit the Community Medical Clinic and Christian Community Ministry of Kershaw County.
Upcoming Events
Download
Holy Eucharist
Wednesday, October 27th, 12 pm (EDT)
Download
Come Join us for a Halloween Movie Matinee! We will be watching The Addams Family (1991) starring Angelica Houston and Raul Julia. Popcorn and all your favorite movie candy will be provided.
Saturday, October 30th  •  11:00 am – 12:30 pm (EDT)
Download
We will be holding an All Soul's Evening prayer on Wednesday, November 3rd at 6PM
Names will be read and candles lit for loved ones we have lost.
Wednesday, November 3rd, 6 pm (EDT)
Our address is: 1315 Lyttleton St, Camden, SC 29020, USA