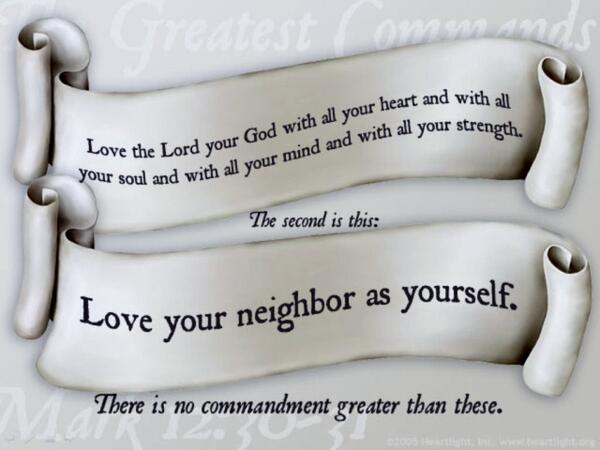 23rd Sunday after Pentecost
October 31, 2021
In Person Services
Sunday 10:30 AM Eucharist in person
Sunday 8AM Eucharist in person
Wednesday Noon Eucharist in person and masked
Sunday 10:30 AM Eucharist online
Streamed live on Youtube Channel Grace Episcopal Camden
Proper 26, Year B
Old Testament
Deuteronomy 6:1-9
Moses said: Now this is the commandment--the statutes and the ordinances--that the Lord your God charged me to teach you to observe in the land that you are about to cross into and occupy, so that you and your children and your children's children, may fear the Lord your God all the days of your life, and keep all his decrees and his commandments that I am commanding you, so that your days may be long. Hear therefore, O Israel, and observe them diligently, so that it may go well with you, and so that you may multiply greatly in a land flowing with milk and honey, as the Lord, the God of your ancestors, has promised you.
Hear, O Israel: The Lord is our God, the Lord alone. You shall love the Lord your God with all your heart, and with all your soul, and with all your might. Keep these words that I am commanding you today in your heart. Recite them to your children and talk about them when you are at home and when you are away, when you lie down and when you rise. Bind them as a sign on your hand, fix them as an emblem on your forehead, and write them on the doorposts of your house and on your gates.
The Psalm
Psalm 119:1-8 Beati immaculati
1 Happy are they whose way is blameless, *
who walk in the law of the Lord!
2 Happy are they who observe his decrees *
and seek him with all their hearts!
3 Who never do any wrong, *
but always walk in his ways.
4 You laid down your commandments, *
that we should fully keep them.
5 Oh, that my ways were made so direct *
that I might keep your statutes!
6 Then I should not be put to shame, *
when I regard all your commandments.
7 I will thank you with an unfeigned heart, *
when I have learned your righteous judgments.
8 I will keep your statutes; *
do not utterly forsake me.
The Epistle
Hebrews 9:11-14
When Christ came as a high priest of the good things that have come, then through the greater and perfect tent (not made with hands, that is, not of this creation), he entered once for all into the Holy Place, not with the blood of goats and calves, but with his own blood, thus obtaining eternal redemption. For if the blood of goats and bulls, with the sprinkling of the ashes of a heifer, sanctifies those who have been defiled so that their flesh is purified, how much more will the blood of Christ, who through the eternal Spirit offered himself without blemish to God, purify our conscience from dead works to worship the living God!
The Gospel
Mark 12:28-34
One of the scribes came near and heard the Saducees disputing with one another, and seeing that Jesus answered them well, he asked him, "Which commandment is the first of all?" Jesus answered, "The first is, 'Hear, O Israel: the Lord our God, the Lord is one; you shall love the Lord your God with all your heart, and with all your soul, and with all your mind, and with all your strength.' The second is this, 'You shall love your neighbor as yourself.' There is no other commandment greater than these." Then the scribe said to him, "You are right, Teacher; you have truly said that 'he is one, and besides him there is no other'; and 'to love him with all the heart, and with all the understanding, and with all the strength,' and 'to love one's neighbor as oneself,' —this is much more important than all whole burnt offerings and sacrifices." When Jesus saw that he answered wisely, he said to him, "You are not far from the kingdom of God." After that no one dared to ask him any question.
Prayers of the People as of 10/31/2021
We pray for the Church, for +Michael, Presiding Bishop and Primate; +Andrew our Bishop; for Pickett+ our rector.
We pray for Joe our President; for the leaders of the nations, Henry our Governor; Alfred Mae our Mayor and all first responders in our city and country.
We pray for those who are in need of God's healing, especially: Patty Baker, Bob Barinowski, Michael Beard, Collins Coker, Effie Taylor Ellis, Virginia Ferguson, Barbara Goode, Mary Hendrix, Peggy Mullikin Kinney, Judy Martin, Jack McGee, Laurie Owen, Jim Parrish, Mel Pearson, Rich Pinkerton, Alma Raley, Jamie Raley, Helen Royall, Sara Jane, Neal Stegner, Patsy Topping, Carl Wylie
Please call church office, if there are additions or updates to the Wednesday extended or Sunday prayer lists. Names will be removed every four (4) weeks unless notified.
Repose of the soul: Rodney Hungerford (father of John Hungerford)
We pray for those serving in the Armed Forces: Alex Baker, Afghanistan; Holden Brunson, Camp Lejeune, NC; Hunt Brunson, Syria; Mitchell Edwards, Charleston; Allen Dempsey, Texas; Campbell Freitas, Norfolk, VA; Riley Kohn, OCS Navy training; AMN Dara O'Neal, McChord AFB, Washington; Chris Smith, Korea; Joe Todd, Ft. Gordon, GA; Parker White, New River, NC; and those around the world and at home.
For those celebrating birthdays this week: 11/2- Henry Beard; 11/3-Isabel Strickland; 11/5-Greg Rauseo; 10/6-Doug Speer, Donna Trapp
The Flowers on the Altar are given to the glory of God in loving memory of Dorothy and Earl Herbert by Bill Herbert
Announcements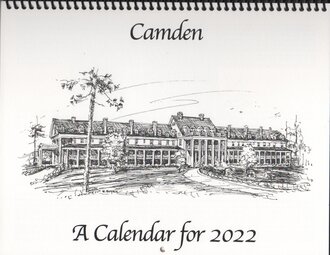 On sale ($10) at these locations:
Church Office
Books on Broad
Camden Antiques Market
Camden Archives and Museum
Cantey, Tiller, Pierce and Green, CPA
Everyday Gourmet
Historic Camden Museum
MUSC Health KMC- Gift Shop
Off The Hook
Revolutionary War Visitor Center
Travis Hair Salon
All Calendar profits will benefit the Community Medical Clinic and Christian Community Ministry of Kershaw County.
Upcoming Events
Download
Come Join us for a Halloween Movie Matinee! We will be watching The Addams Family (1991) starring Angelica Houston and Raul Julia. Popcorn and all your favorite movie candy will be provided.
Saturday, October 30th  •  11:00 am – 12:30 pm (EDT)
Download
We will be holding an All Soul's Evening prayer on Wednesday, November 3rd at 6PM
Names will be read and candles lit for loved ones we have lost.
Wednesday, November 3rd, 6 pm (EDT)
Download
The triumphant return of Pints with the Priest! BYOB and join us for hotdogs, popcorn and great conversation.
Wednesday, November 10th, 6:30 pm (EST)
December Choir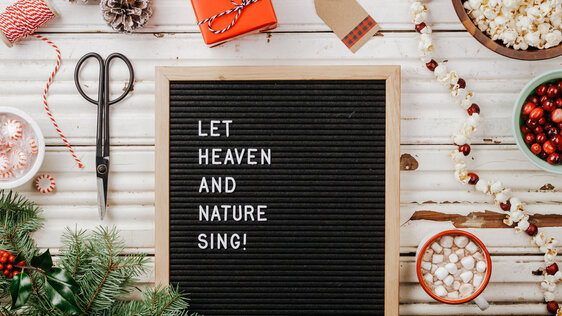 Please consider joining our December Choir this year at Grace Church. You will enjoy singing Advent gems and Christmas favorites with our talented Adult Choir. We need all voice parts and all ages are welcomed! This will be a 6-8 week commitment culminating in the beautiful candlelight Christmas Eve service. Rehearsals are Wednesdays from 6-7 pm in the choir room(Canterbury Room).
For more information please see Barbara Taylor (803-397-5079) or any choir member.
We look forward to sharing the glorious music of the Advent and Christmas seasons with you!
Our address is: 1315 Lyttleton St, Camden, SC 29020, USA