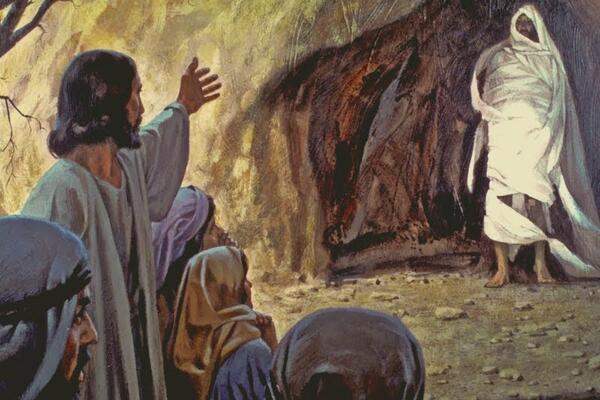 All Saints' Sunday
November 7th, 2021
In Person Services
Sunday 10:30 AM Eucharist in person
Sunday 8AM Eucharist in person
Wednesday Noon Eucharist in person and masked
Sunday 10:30 AM Eucharist online
Streamed live on Youtube Channel Grace Episcopal Camden
All Saints' Sunday Readings, Year B
Old Testament
Isaiah 25:6-9
On this mountain the Lord of hosts will make for all peoples
a feast of rich food, a feast of well-aged wines,
of rich food filled with marrow, of well-aged wines strained clear.
And he will destroy on this mountain
the shroud that is cast over all peoples,
the sheet that is spread over all nations;
he will swallow up death forever.
Then the Lord God will wipe away the tears from all faces,
and the disgrace of his people he will take away from all the earth,
for the Lord has spoken.
It will be said on that day,
Lo, this is our God; we have waited for him, so that he might save us.
This is the Lord for whom we have waited;
let us be glad and rejoice in his salvation.
The Psalm
Psalm 24 Domini est terra
1 The earth is the Lord's and all that is in it, *
the world and all who dwell therein.
2 For it is he who founded it upon the seas *
and made it firm upon the rivers of the deep.
3 "Who can ascend the hill of the Lord? " *
and who can stand in his holy place?"
4 "Those who have clean hands and a pure heart, *
who have not pledged themselves to falsehood,
nor sworn by what is a fraud.
5 They shall receive a blessing from the Lord *
and a just reward from the God of their salvation."
6 Such is the generation of those who seek him, *
of those who seek your face, O God of Jacob.
7 Lift up your heads, O gates;
lift them high, O everlasting doors; *
and the King of glory shall come in.
8 "Who is this King of glory?" *
"The Lord, strong and mighty,
the Lord, mighty in battle."
9 Lift up your heads, O gates;
lift them high, O everlasting doors; *
and the King of glory shall come in.
10 "Who is he, this King of glory?" *
"The Lord of hosts,
he is the King of glory."
The Epistle
Revelation 21:1-6a
I saw a new heaven and a new earth; for the first heaven and the first earth had passed away, and the sea was no more. And I saw the holy city, the new Jerusalem, coming down out of heaven from God, prepared as a bride adorned for her husband. And I heard a loud voice from the throne saying,
"See, the home of God is among mortals.
He will dwell with them as their God;
they will be his peoples,
and God himself will be with them;
he will wipe every tear from their eyes.
Death will be no more;
mourning and crying and pain will be no more,
for the first things have passed away."
And the one who was seated on the throne said, "See, I am making all things new." Also he said, "Write this, for these words are trustworthy and true." Then he said to me, "It is done! I am the Alpha and the Omega, the beginning and the end."
The Gospel
John 11:32-44
When Mary came where Jesus was and saw him, she knelt at his feet and said to him, "Lord, if you had been here, my brother would not have died." When Jesus saw her weeping, and the Jews who came with her also weeping, he was greatly disturbed in spirit and deeply moved. He said, "Where have you laid him?" They said to him, "Lord, come and see." Jesus began to weep. So the Jews said, "See how he loved him!" But some of them said, "Could not he who opened the eyes of the blind man have kept this man from dying?"
Then Jesus, again greatly disturbed, came to the tomb. It was a cave, and a stone was lying against it. Jesus said, "Take away the stone." Martha, the sister of the dead man, said to him, "Lord, already there is a stench because he has been dead four days." Jesus said to her, "Did I not tell you that if you believed, you would see the glory of God?" So they took away the stone. And Jesus looked upward and said, "Father, I thank you for having heard me. I knew that you always hear me, but I have said this for the sake of the crowd standing here, so that they may believe that you sent me." When he had said this, he cried with a loud voice, "Lazarus, come out!" The dead man came out, his hands and feet bound with strips of cloth, and his face wrapped in a cloth. Jesus said to them, "Unbind him, and let him go."
Prayers of the People as of 11/7/2021
We pray for the Church, for +Michael, Presiding Bishop and Primate; +Andrew our Bishop; for Pickett+ our rector.
We pray for Joe our President; for the leaders of the nations, Henry our Governor; Alfred Mae our Mayor and all first responders in our city and country.
We pray for those who are in need of God's healing, especially: Patty Baker, Bob Barinowski, Michael Beard, Collins Coker, Effie Taylor Ellis, Virginia Ferguson, Barbara Goode, Mary Hendrix, Peggy Mullikin Kinney, Judy Martin, Jack McGee, Laurie Owen, Jim Parrish, Mel Pearson, Rich Pinkerton, Alma Raley, Jamie Raley, Helen Royall, Sara Jane, Neal Stegner, Patsy Topping, Carl Wylie
Please call church office, if there are additions or updates to the Wednesday extended or Sunday prayer lists. Names will be removed every four (4) weeks unless notified.
We pray for those serving in the Armed Forces: Alex Baker, Afghanistan; Holden Brunson, Camp Lejeune, NC; Hunt Brunson, Syria; Mitchell Edwards, Charleston; Allen Dempsey, Texas; Campbell Freitas, Norfolk, VA; Riley Kohn, OCS Navy training; AMN Dara O'Neal, McChord AFB, Washington; Chris Smith, Korea; Joe Todd, Ft. Gordon, GA; Parker White, New River, NC; and those around the world and at home.
For those celebrating birthdays this week: 11/7-Sarah Bradley; 11/8- Wendy Blanks, Ellen Boyd; 11/10- Avis Baskin, Lizzie Conder; 11/13- Edward Adams, Sam Fakoury, Ponza Vaughan
The Flowers on the Altar are given to the glory of God in loving memory of Sam Montgomery by Eve Montgomery
Announcements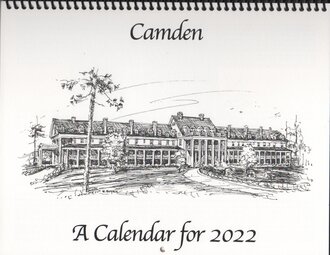 On sale ($10) at these locations:
Church Office
Books on Broad
Camden Antiques Market
Camden Archives and Museum
Cantey, Tiller, Pierce and Green, CPA
Everyday Gourmet
Historic Camden Museum
MUSC Health KMC- Gift Shop
Off The Hook
Revolutionary War Visitor Center
Travis Hair Salon
All Calendar profits will benefit the Community Medical Clinic and Christian Community Ministry of Kershaw County.
Upcoming Events
Download
Sunday, November 7th, 12 am (EDT)
Download
The triumphant return of Pints with the Priest! BYOB and join us for hotdogs, popcorn and great conversation.
Wednesday, November 10th, 6:30 pm (EST)
December Choir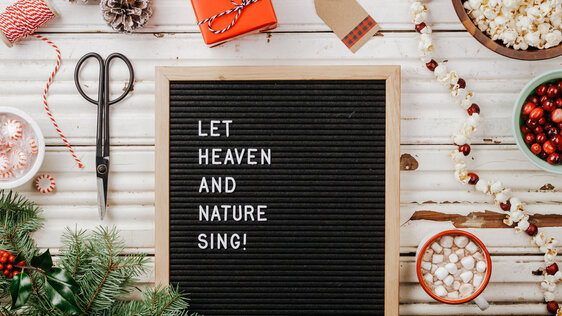 Please consider joining our December Choir this year at Grace Church. You will enjoy singing Advent gems and Christmas favorites with our talented Adult Choir. We need all voice parts and all ages are welcomed! This will be a 6-8 week commitment culminating in the beautiful candlelight Christmas Eve service. Rehearsals are Wednesdays from 6-7 pm in the choir room(Canterbury Room).
For more information please see Barbara Taylor (803-397-5079) or any choir member.
We look forward to sharing the glorious music of the Advent and Christmas seasons with you!
December 12th, 2021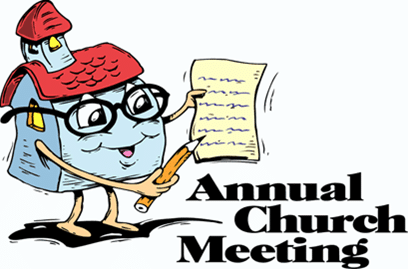 The meeting will be held between the 8AM and 10:30AM services.
Sunday, December 12th, 2021 at 9 am
Our address is: 1315 Lyttleton St, Camden, SC 29020, USA