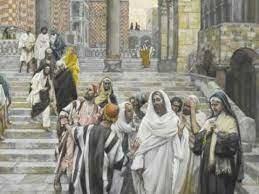 25th Sunday after Pentecost
November 14th, 2021
In Person Services
Sunday 10:30 AM Eucharist in person
Sunday 8AM Eucharist in person
Wednesday Noon Eucharist in person and masked
Sunday 10:30 AM Eucharist online
Streamed live on Youtube Channel Grace Episcopal Camden
Readings Proper 28, Year B
Old Testament Daniel 12:1-3
The Lord spoke to Daniel in a vision and said, "At that time Michael, the great prince, the protector of your people, shall arise. There shall be a time of anguish, such as has never occurred since nations first came into existence. But at that time your people shall be delivered, everyone who is found written in the book. Many of those who sleep in the dust of the earth shall awake, some to everlasting life, and some to shame and everlasting contempt. Those who are wise shall shine like the brightness of the sky, and those who lead many to righteousness, like the stars forever and ever."
The Psalm Psalm 16 Conserva me, Domine
1 Protect me, O God, for I take refuge in you; *
I have said to the Lord, "You are my Lord,
my good above all other."
2 All my delight is upon the godly that are in the land, *
upon those who are noble among the people.
3 But those who run after other gods *
shall have their troubles multiplied.
4 Their libations of blood I will not offer, *
nor take the names of their gods upon my lips.
5 O Lord, you are my portion and my cup; *
it is you who uphold my lot.
6 My boundaries enclose a pleasant land; *
indeed, I have a goodly heritage.
7 I will bless the Lord who gives me counsel; *
my heart teaches me, night after night.
8 I have set the Lord always before me; *
because he is at my right hand I shall not fall.
9 My heart, therefore, is glad, and my spirit rejoices; *
my body also shall rest in hope.
10 For you will not abandon me to the grave, *
nor let your holy one see the Pit.
11 You will show me the path of life; *
in your presence there is fullness of joy,
and in your right hand are pleasures for evermore.
The Epistle Hebrews 10:11-14 (15-18) 19-25
Every priest stands day after day at his service, offering again and again the same sacrifices that can never take away sins. But when Christ had offered for all time a single sacrifice for sins, "he sat down at the right hand of God," and since then has been waiting "until his enemies would be made a footstool for his feet." For by a single offering he has perfected for all time those who are sanctified. [And the Holy Spirit also testifies to us, for after saying,
"This is the covenant that I will make with them
after those days, says the Lord:
I will put my laws in their hearts,
and I will write them on their minds,"
he also adds,
"I will remember their sins and their lawless deeds no more."
Where there is forgiveness of these, there is no longer any offering for sin.]
Therefore, my friends, since we have confidence to enter the sanctuary by the blood of Jesus, by the new and living way that he opened for us through the curtain (that is, through his flesh), and since we have a great priest over the house of God, let us approach with a true heart in full assurance of faith, with our hearts sprinkled clean from an evil conscience and our bodies washed with pure water. Let us hold fast to the confession of our hope without wavering, for he who has promised is faithful. And let us consider how to provoke one another to love and good deeds, not neglecting to meet together, as is the habit of some, but encouraging one another, and all the more as you see the Day approaching.
The Gospel Mark 13:1-8
As Jesus came out of the temple, one of his disciples said to him, "Look, Teacher, what large stones and what large buildings!" Then Jesus asked him, "Do you see these great buildings? Not one stone will be left here upon another; all will be thrown down."
When he was sitting on the Mount of Olives opposite the temple, Peter, James, John, and Andrew asked him privately, "Tell us, when will this be, and what will be the sign that all these things are about to be accomplished?" Then Jesus began to say to them, "Beware that no one leads you astray. Many will come in my name and say, 'I am he!' and they will lead many astray. When you hear of wars and rumors of wars, do not be alarmed; this must take place, but the end is still to come. For nation will rise against nation, and kingdom against kingdom; there will be earthquakes in various places; there will be famines. This is but the beginning of the birthpangs."
Prayers of the People as of 11/14/2021
We pray for the Church, for +Michael, Presiding Bishop and Primate; +Andrew our Bishop; for Pickett+ our rector.
We pray for Joe our President; for the leaders of the nations, Henry our Governor; Alfred Mae our Mayor and all first responders in our city and country.
We pray for those who are in need of God's healing, especially: Patty Baker, Bob Barinowski, Michael Beard, Collins Coker, Effie Taylor Ellis, Virginia Ferguson, Barbara Goode, Mary Hendrix, Peggy Mullikin Kinney, Jack McGee, Laurie Owen, Jim Parrish, Mel Pearson, Rich Pinkerton, Alma Raley, Jamie Raley, Helen Royall, Sara Jane, Neal Stegner, Patsy Topping, Carl Wylie
Please call church office, if there are additions or updates to the Wednesday extended or Sunday prayer lists. Names will be removed every four (4) weeks unless notified.
We pray for those serving in the Armed Forces: Alex Baker, Afghanistan; Holden Brunson, Camp Lejeune, NC; Hunt Brunson, Syria; Mitchell Edwards, Charleston; Allen Dempsey, Texas; Campbell Freitas, Norfolk, VA; Riley Kohn, OCS Navy training; AMN Dara O'Neal, McChord AFB, Washington; Chris Smith, Korea; Joe Todd, Ft. Gordon, GA; Parker White, New River, NC; and those around the world and at home.
For those celebrating birthdays this week: 11/14-Olivia Boykin, Livie Boykin, Noah Greer; 11/15- Brian Hann, Adam Hodge, Margie Lane; 11/16- Nick Long; 11/17- Paul Chmiel; 11/18-Jack Towell; 11/18- Pudn' Cantey, Mary Durai, Marie Harris, Mary Long; 11/20- Charley Chandler
The Flowers on the Altar are given to the glory of God in loving memory of Donald A. Campbell, Jr. & Madge Norton Snyder by Liz Campbell
Announcements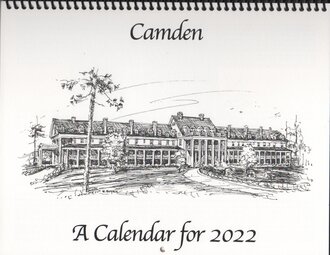 On sale ($10) at these locations:
Church Office
Books on Broad
Camden Antiques Market
Camden Archives and Museum
Cantey, Tiller, Pierce and Green, CPA
Everyday Gourmet
Historic Camden Museum
MUSC Health KMC- Gift Shop
Off The Hook
Revolutionary War Visitor Center
Travis Hair Salon
All Calendar profits will benefit the Community Medical Clinic and Christian Community Ministry of Kershaw County.
December Choir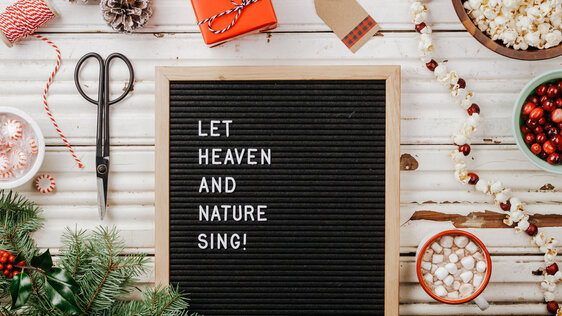 Please consider joining our December Choir this year at Grace Church. You will enjoy singing Advent gems and Christmas favorites with our talented Adult Choir. We need all voice parts and all ages are welcomed! This will be a 6-8 week commitment culminating in the beautiful candlelight Christmas Eve service. Rehearsals are Wednesdays from 6-7 pm in the choir room(Canterbury Room).
For more information please see Barbara Taylor (803-397-5079) or any choir member.
We look forward to sharing the glorious music of the Advent and Christmas seasons with you!
December 12th, 2021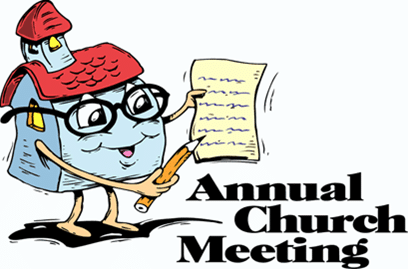 The meeting will be held between the 8AM and 10:30AM services.
Sunday, December 12th, 2021 at 9 am
Our address is: 1315 Lyttleton St, Camden, SC 29020, USA