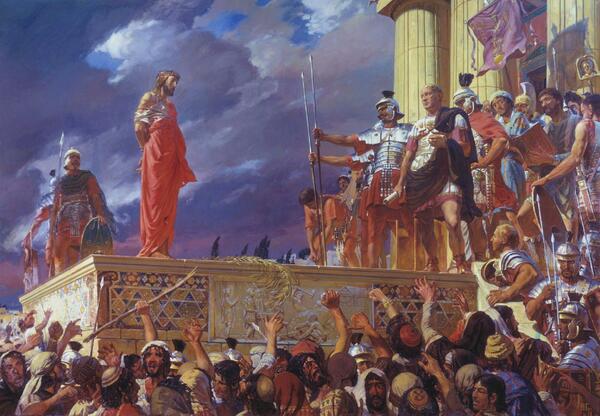 26th Sunday after Pentecost
November 21st, 2021
In Person Services
Sunday 8AM Eucharist in person
Sunday 10:30AN Eucharist in person
Wednesday Noon Eucharist in person and masked
Sunday 10:30 AM Eucharist online
Streamed live on Youtube Channel Grace Episcopal Camden
Readings Proper 29, Year B
Old Testament
Daniel 7:9-10, 13-14
As I watched,
thrones were set in place,
and an Ancient One took his throne,
his clothing was white as snow,
and the hair of his head like pure wool;
his throne was fiery flames,
and its wheels were burning fire.
A stream of fire issued
and flowed out from his presence.
A thousand thousands served him,
and ten thousand times ten thousand stood attending him.
The court sat in judgment,
and the books were opened.
As I watched in the night visions,
I saw one like a human being
coming with the clouds of heaven.
And he came to the Ancient One
and was presented before him.
To him was given dominion
and glory and kingship,
that all peoples, nations, and languages
should serve him.
His dominion is an everlasting dominion
that shall not pass away,
and his kingship is one
that shall never be destroyed.
The Psalm
Psalm 93
Dominus regnavit
1 The Lord is King;
he has put on splendid apparel; *
the Lord has put on his apparel
and girded himself with strength.
2 He has made the whole world so sure *
that it cannot be moved;
3 Ever since the world began, your throne has been established; *
you are from everlasting.
4 The waters have lifted up, O Lord,
the waters have lifted up their voice; *
the waters have lifted up their pounding waves.
5 Mightier than the sound of many waters,
mightier than the breakers of the sea, *
mightier is the Lord who dwells on high.
6 Your testimonies are very sure, *
and holiness adorns your house, O Lord,
for ever and for evermore.
The Epistle
Revelation 1:4b-8
Grace to you and peace from him who is and who was and who is to come, and from the seven spirits who are before his throne, and from Jesus Christ, the faithful witness, the firstborn of the dead, and the ruler of the kings of the earth.
To him who loves us and freed us from our sins by his blood, and made us to be a kingdom, priests serving his God and Father, to him be glory and dominion forever and ever. Amen.
Look! He is coming with the clouds;
every eye will see him,
even those who pierced him;
and on his account all the tribes of the earth will wail.
So it is to be. Amen.
"I am the Alpha and the Omega," says the Lord God, who is and who was and who is to come, the Almighty.
The Gospel
John 18:33-37
Pilate entered the headquarters again, summoned Jesus, and asked him, "Are you the King of the Jews?" Jesus answered, "Do you ask this on your own, or did others tell you about me?" Pilate replied, "I am not a Jew, am I? Your own nation and the chief priests have handed you over to me. What have you done?" Jesus answered, "My kingdom is not from this world. If my kingdom were from this world, my followers would be fighting to keep me from being handed over to the Jews. But as it is, my kingdom is not from here." Pilate asked him, "So you are a king?" Jesus answered, "You say that I am a king. For this I was born, and for this I came into the world, to testify to the truth. Everyone who belongs to the truth listens to my voice."
Prayers of the People as of 11/21/2021
We pray for the Church, for +Michael, Presiding Bishop and Primate; +Andrew our Bishop; for Pickett+ our rector.
We pray for Joe our President; for the leaders of the nations, Henry our Governor; Alfred Mae our Mayor and for our city and country.
We pray for those who are in need of God's healing, especially: Patty Baker, Bob Barinowski, Michael Beard, Collins Coker, Effie Taylor Ellis, Virginia Ferguson, Barbara Goode, Mary Hendrix, Peggy Mullikin Kinney, Ed Latini, Jennifer Latini, Jack McGee, Laurie Owen, Jim Parrish, Mel Pearson, Rich Pinkerton, Alma Raley, Jamie Raley, Ed Royall, Helen Royall, Sara Jane, Neal Stegner, Patsy Topping, Carl Wylie
Please call church office, if there are additions or updates to the Wednesday extended or Sunday prayer lists. Names will be removed every four (4) weeks unless notified.
We pray for those serving in the Armed Forces: Alex Baker, Afghanistan; Holden Brunson, Camp Lejeune, NC; Hunt Brunson, Syria; Mitchell Edwards, Charleston; Allen Dempsey, Texas; Campbell Freitas, Norfolk, VA; Riley Kohn, OCS Navy training; AMN Dara O'Neal, McChord AFB, Washington; Chris Smith, Korea; Joe Todd, Ft. Gordon, GA; Parker White, New River, NC; and those around the world and at home.
For those celebrating birthdays this week: 11/21- Stewart McKelvey; 11/22-Ruth Burns, Thomas deLoach; 11/23-Joe Conder, Lisa Towell; 11/24- David Knight; 11/25-Mike Stegner; 11/26- Julia Johnson, Mac Semple; 11/27-Jan Foreman, Lyn Godwin, Daniel Riddick
For those celebrating anniversaries this week:11/23- Michael and Carla Knight; 11/26- Henry and Kitty Beard
The Flowers on the Altar are given to the glory of God in loving memory of Mary B. Myers and Sarah DuVal Campbell, by Molly Nettles and Katherine Beard
Announcements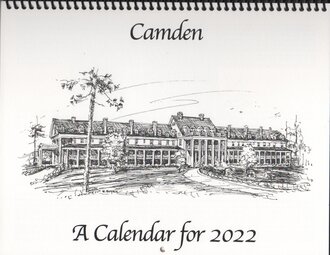 On sale ($10) at these locations:
Church Office
Books on Broad
Camden Antiques Market
Camden Archives and Museum
Cantey, Tiller, Pierce and Green, CPA
Everyday Gourmet
Historic Camden Museum
MUSC Health KMC- Gift Shop
Off The Hook
Revolutionary War Visitor Center
Travis Hair Salon
All Calendar profits will benefit the Community Medical Clinic and Christian Community Ministry of Kershaw County.
December Choir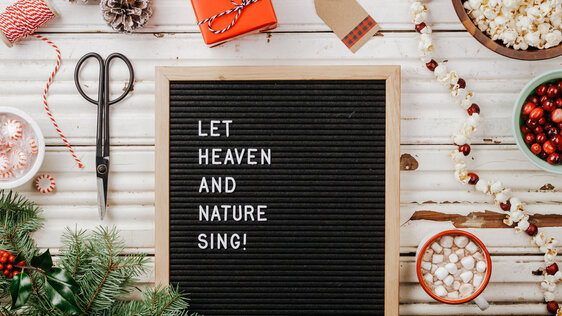 Please consider joining our December Choir this year at Grace Church. You will enjoy singing Advent gems and Christmas favorites with our talented Adult Choir. We need all voice parts and all ages are welcomed! This will be a 6-8 week commitment culminating in the beautiful candlelight Christmas Eve service. Rehearsals are Wednesdays from 6-7 pm in the choir room(Canterbury Room).
For more information please see Barbara Taylor (803-397-5079) or any choir member.
We look forward to sharing the glorious music of the Advent and Christmas seasons with you!
December 12th, 2021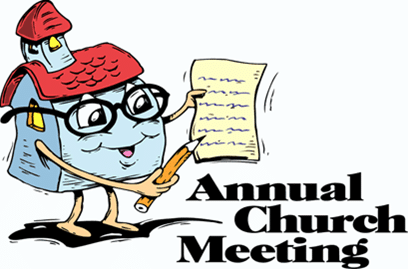 The meeting will be held between the 8AM and 10:30AM services.
Sunday, December 12th, 2021 at 9 am
Holiday Schedule of Services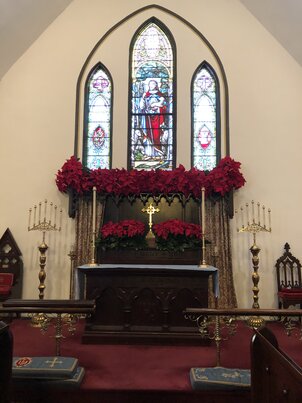 December 24th - 3:30PM - Holy Eucharist
- 7:00PM - Carol Prelude
- 7:30PM - Holy Eucharist
December 25th - 10:30AM - Holy Eucharist (only)
December 26th - 10:30AM - Holy Eucharist (only)
No Sunday school Dec. 26th and Jan. 2nd
Christmas Poinsettias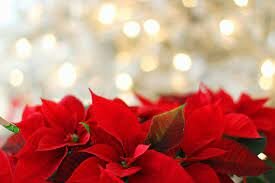 Please fill out this form: https://flshare.net/x84ya3.
The cost is $16.00 each, you may put check in the mail, offering plate or use our Venmo account. Just make sure to note that it is for the Christmas Poinsettias.
Please note if it is in memory or honor
Thank you
Deadline to turn in names December 14th
Our address is: 1315 Lyttleton St, Camden, SC 29020, USA