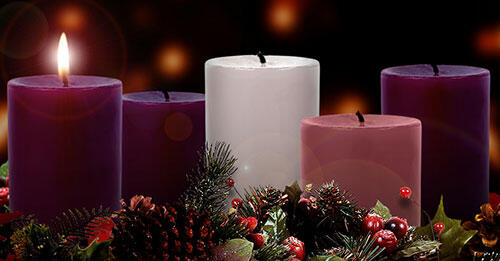 Advent 1
November 28th, 2021
In Person Services
Sunday 8AM Eucharist in person
Sunday 10:30AN Eucharist in person
Wednesday Noon Eucharist in person and masked
Sunday 10:30 AM Eucharist online
Streamed live on Youtube Channel Grace Episcopal Camden
Readings Advent 1, Year C
Old Testament
Jeremiah 33:14-16
The days are surely coming, says the Lord, when I will fulfill the promise I made to the house of Israel and the house of Judah. In those days and at that time I will cause a righteous Branch to spring up for David; and he shall execute justice and righteousness in the land. In those days Judah will be saved and Jerusalem will live in safety. And this is the name by which it will be called: "The Lord is our righteousness."
The Psalm
Psalm 25:1-9
Ad te, Domine, levavi
1 To you, O Lord, I lift up my soul;
my God, I put my trust in you; *
let me not be humiliated,
nor let my enemies triumph over me.
2 Let none who look to you be put to shame; *
let the treacherous be disappointed in their schemes.
3 Show me your ways, O Lord, *
and teach me your paths.
4 Lead me in your truth and teach me, *
for you are the God of my salvation;
in you have I trusted all the day long.
5 Remember, O Lord, your compassion and love, *
for they are from everlasting.
6 Remember not the sins of my youth and my transgressions; *
remember me according to your love
and for the sake of your goodness, O Lord.
7 Gracious and upright is the Lord; *
therefore he teaches sinners in his way.
8 He guides the humble in doing right *
and teaches his way to the lowly.
9 All the paths of the Lord are love and faithfulness *
to those who keep his covenant and his testimonies.
The New Testament
1 Thessalonians 3:9-13
How can we thank God enough for you in return for all the joy that we feel before our God because of you? Night and day we pray most earnestly that we may see you face to face and restore whatever is lacking in your faith.
Now may our God and Father himself and our Lord Jesus direct our way to you. And may the Lord make you increase and abound in love for one another and for all, just as we abound in love for you. And may he so strengthen your hearts in holiness that you may be blameless before our God and Father at the coming of our Lord Jesus with all his saints.
The Gospel
Luke 21:25-36
Jesus said, "There will be signs in the sun, the moon, and the stars, and on the earth distress among nations confused by the roaring of the sea and the waves. People will faint from fear and foreboding of what is coming upon the world, for the powers of the heavens will be shaken. Then they will see 'the Son of Man coming in a cloud' with power and great glory. Now when these things begin to take place, stand up and raise your heads, because your redemption is drawing near."
Then he told them a parable: "Look at the fig tree and all the trees; as soon as they sprout leaves you can see for yourselves and know that summer is already near. So also, when you see these things taking place, you know that the kingdom of God is near. Truly I tell you, this generation will not pass away until all things have taken place. Heaven and earth will pass away, but my words will not pass away.
"Be on guard so that your hearts are not weighed down with dissipation and drunkenness and the worries of this life, and that day catch you unexpectedly, like a trap. For it will come upon all who live on the face of the whole earth. Be alert at all times, praying that you may have the strength to escape all these things that will take place, and to stand before the Son of Man."
Prayers of the People as of 11/28/2021
We pray for the Church, for +Michael, Presiding Bishop and Primate; +Andrew our Bishop; for Pickett+ our rector.
We pray for Joe our President; for the leaders of the nations, Henry our Governor; Alfred Mae our Mayor and for our city and country.
We pray for those who are in need of God's healing, especially: Patty Baker, Bob Barinowski, Michael Beard, Collins Coker, Effie Taylor Ellis, Virginia Ferguson, Barbara Goode, Mary Hendrix, Peggy Mullikin Kinney, Ed Latini, Jennifer Latini, Jack McGee, Laurie Owen, Jim Parrish, Mel Pearson, Rich Pinkerton, Alma Raley, Jamie Raley, Ed Royall, Helen Royall, Sara Jane, Neal Stegner, Patsy Topping, Carl Wylie
Please call church office, if there are additions or updates to the Wednesday extended or Sunday prayer lists. Names will be removed every four (4) weeks unless notified.
We pray for those serving in the Armed Forces: Alex Baker, Afghanistan; Holden Brunson, Camp Lejeune, NC; Hunt Brunson, Syria; Mitchell Edwards, Charleston; Allen Dempsey, Texas; Campbell Freitas, Norfolk, VA; Riley Kohn, OCS Navy training; AMN Dara O'Neal, McChord AFB, Washington; Chris Smith, Korea; Joe Todd, Ft. Gordon, GA; Parker White, New River, NC; and those around the world and at home.
For those celebrating birthdays this week: 11/29- George Little; 11/30- Catharine deLoach, John McCarney; Lochlan Robbins-Murphy; 12/2-Phil Jackson; 12/4-John Hungerford
For those celebrating anniversaries this week:11/28- Stephen and Eliza Van Horn
The Flowers on the Altar are given to the glory of God in loving memory of The Rev. Harry E. Lawhon, Jr. and Jo Lawhon by Kay Fletcher
December Choir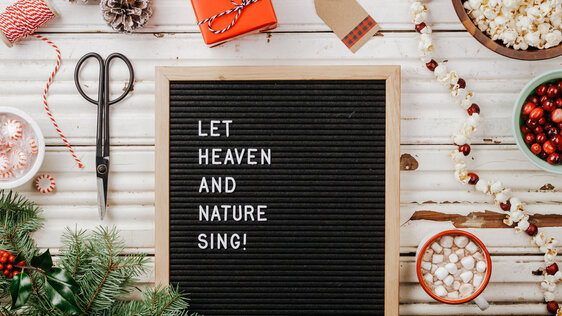 Please consider joining our December Choir this year at Grace Church. You will enjoy singing Advent gems and Christmas favorites with our talented Adult Choir. We need all voice parts and all ages are welcomed! This will be a 6-8 week commitment culminating in the beautiful candlelight Christmas Eve service. Rehearsals are Wednesdays from 6-7 pm in the choir room(Canterbury Room).
For more information please see Barbara Taylor (803-397-5079) or any choir member.
We look forward to sharing the glorious music of the Advent and Christmas seasons with you!
December 12th, 2021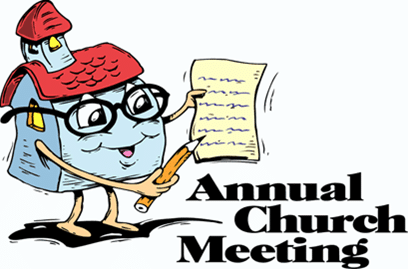 The meeting will be held between the 8AM and 10:30AM services.
Sunday, December 12th, 2021 at 9 am
Holiday Schedule of Services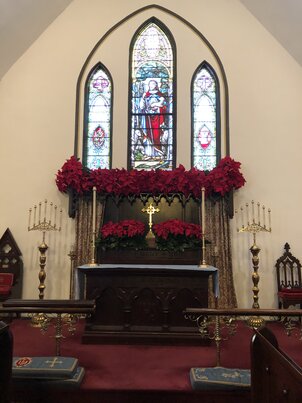 December 24th - 3:30PM - Holy Eucharist
- 7:00PM - Carol Prelude
- 7:30PM - Holy Eucharist
December 25th - 10:30AM - Holy Eucharist (only)
December 26th - 10:30AM - Holy Eucharist (only)
No Sunday school Dec. 26th and Jan. 2nd
Christmas Poinsettias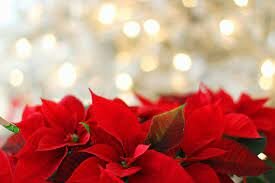 Please fill out this form: https://flshare.net/x84ya3.
The cost is $16.00 each, you may put check in the mail, offering plate or use our Venmo account. Just make sure to note that it is for the Christmas Poinsettias.
Please note if it is in memory or honor
Thank you
Deadline to turn in names December 14th
Our address is: 1315 Lyttleton St, Camden, SC 29020, USA