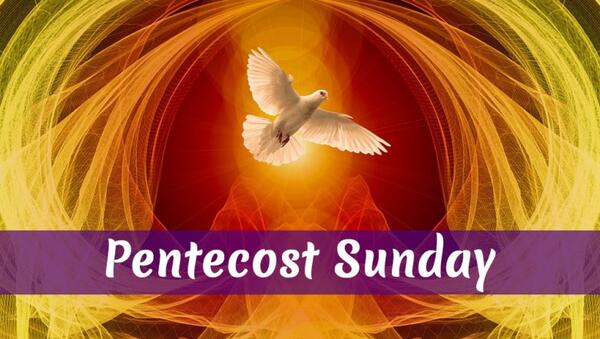 The Day of Pentecost:
Whitsunday June 5th, 2022
Readings for Pentecost, Year C
The Collect
Almighty God, on this day you opened the way of eternal life to every race and nation by the promised gift of your Holy Spirit: Shed abroad this gift throughout the world by the preaching of the Gospel, that it may reach to the ends of the earth; through Jesus Christ our Lord, who lives and reigns with you, in the unity of the Holy Spirit, one God, for ever and ever. Amen.
The First Lesson
Genesis 11:1-9
Now the whole earth had one language and the same words. And as they migrated from the east, they came upon a plain in the land of Shinar and settled there. And they said to one another, "Come, let us make bricks, and burn them thoroughly." And they had brick for stone, and bitumen for mortar. Then they said, "Come, let us build ourselves a city, and a tower with its top in the heavens, and let us make a name for ourselves; otherwise we shall be scattered abroad upon the face of the whole earth." The Lord came down to see the city and the tower, which mortals had built. And the Lord said, "Look, they are one people, and they have all one language; and this is only the beginning of what they will do; nothing that they propose to do will now be impossible for them. Come, let us go down, and confuse their language there, so that they will not understand one another's speech." So the Lord scattered them abroad from there over the face of all the earth, and they left off building the city. Therefore it was called Babel, because there the Lord confused the language of all the earth; and from there the Lord scattered them abroad over the face of all the earth.
The Psalm
Psalm 104:25-35, 37
Benedic, anima mea
25 O Lord, how manifold are your works! *
in wisdom you have made them all;
the earth is full of your creatures.
26 Yonder is the great and wide sea
with its living things too many to number, *
creatures both small and great.
27 There move the ships,
and there is that Leviathan, *
which you have made for the sport of it.
28 All of them look to you *
to give them their food in due season.
29 You give it to them; they gather it; *
you open your hand, and they are filled with good things.
30 You hide your face, and they are terrified; *
you take away their breath,
and they die and return to their dust.
31 You send forth your Spirit, and they are created; *
and so you renew the face of the earth.
32 May the glory of the Lord endure for ever; *
may the Lord rejoice in all his works.
33 He looks at the earth and it trembles; *
he touches the mountains and they smoke.
34 I will sing to the Lord as long as I live; *
I will praise my God while I have my being.
35 May these words of mine please him; *
I will rejoice in the Lord.
37 Bless the Lord, O my soul. *
Hallelujah!
The New Testament
Romans 8:14-17
All who are led by the Spirit of God are children of God. For you did not receive a spirit of slavery to fall back into fear, but you have received a spirit of adoption. When we cry, "Abba! Father!" it is that very Spirit bearing witness with our spirit that we are children of God, and if children, then heirs, heirs of God and joint heirs with Christ-- if, in fact, we suffer with him so that we may also be glorified with him.
The Gospel
John 14:8-17 (25-27)
Philip said to Jesus, "Lord, show us the Father, and we will be satisfied." Jesus said to him, "Have I been with you all this time, Philip, and you still do not know me? Whoever has seen me has seen the Father. How can you say, `Show us the Father'? Do you not believe that I am in the Father and the Father is in me? The words that I say to you I do not speak on my own; but the Father who dwells in me does his works. Believe me that I am in the Father and the Father is in me; but if you do not, then believe me because of the works themselves. Very truly, I tell you, the one who believes in me will also do the works that I do and, in fact, will do greater works than these, because I am going to the Father. I will do whatever you ask in my name, so that the Father may be glorified in the Son. If in my name you ask me for anything, I will do it.
"If you love me, you will keep my commandments. And I will ask the Father, and he will give you another Advocate, to be with you forever. This is the Spirit of truth, whom the world cannot receive, because it neither sees him nor knows him. You know him, because he abides with you, and he will be in you."
["I have said these things to you while I am still with you. But the Advocate, the Holy Spirit, whom the Father will send in my name, will teach you everything, and remind you of all that I have said to you. Peace I leave with you; my peace I give to you. I do not give to you as the world gives. Do not let your hearts be troubled, and do not let them be afraid."]
Prayers of the People as of 6/5/2022
We pray for the Church, for +Michael, Presiding Bishop and Primate; +Daniel our Bishop; for Pickett+ our rector.
We pray for Joe our President; for the leaders of the nations, Henry our Governor; Alfred Mae our Mayor, and for our city and country.
We pray for those who are in need of God's healing, especially: Patty Baker, Bob Barinowski, Michael Beard, Liz Campbell, Collins Coker, Ansley Culp, Effie Taylor Ellis, Virginia Ferguson, Barbara Goode, Sallie Grooms, Mary Hendrix, Peggy Mullikin Kinney, Laurie Owen, Jim Parrish, Mel Pearson, Rich Pinkerton, John Price, Alma Raley, Ed Royall, Helen Royall, Sara Jane, Mike Spearman, Helen Spring, Jerry Stallworth, Mike Stegner, Neal Stegner
Please call the church office, if there are additions or updates to the Wednesday extended or Sunday prayer lists. Names will be removed every four (4) weeks unless notified.
We pray for those serving in the Armed Forces: Alex Baker, Afghanistan; Holden Brunson, Camp Lejeune, NC; Hunt Brunson, Syria; Mitchell Edwards, Charleston; Allen Dempsey, Texas; Campbell Freitas, Norfolk, VA; Lieutenant Thomas Hobgood-Air Craft Carrier, Med. Sea; AMN Dara O'Neal, McChord AFB, Washington; Chris Smith, Korea; Joe Todd, Ft. Gordon, GA; Parker White, New River, NC; and those around the world and at home.
For those celebrating birthdays this week: 6/6-Lillian Chmiel; 6/8-Alma Raley; 6/9-Landon Hardy; 6/10-Davie Beard, Elliott Edwards; 6/11-Sandra Cushman, Molly Nettles, John Reeves
For those celebrating anniversaries this week: 6/9-Ed and Helen Royall
Correction:
May 29th - The Flowers on the altar are given to the glory of God in loving memory of Jim Watson by Gloe Watson
Posted last week(but for June 5th)-The Flowers on the altar are given to the glory of God in loving memory of Joe and Sidney Jackson
Grace Vacation Bible School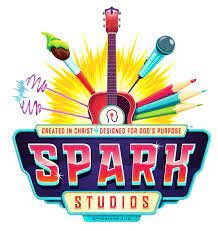 Grace VBS (Held at Our Lady of Perpetual Help Parish)
for grades 4k-5th Grade completed.
June 19th - 22nd
Reg Form Spark 2022 VBS Grace .pdf


To Volunteer text YOUR NAME and VBS to 803-420-3275
Ashley Price
Coordinator of Faith Formation
Youth Confirmation Retreat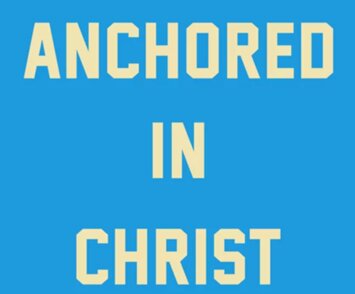 We will be hosting a confirmation retreat from August 5th to the 7th. All youth interested in being confirmed when Bishop +Daniel visits on September 18th should attend. This is an in-town retreat (participant will sleep at home) Please register on the form provided below and reach out to Father Pickett+ if you have any questions. We know this has been a crazy few years for this group but we are thrilled that they will have a chance to be confirmed by our new bishop and we know the spirit will fill them with strength and peace for the journey ahead.
Friday, August 5th, 6 PM to 8 PM (dinner provided)
Saturday, August 6th, 9:30 AM to 2 PM (Lunch provided)
Sunday, August 7th, 10:30 AM (Sunday Eucharist)
Click below to register
Our address is: 1315 Lyttleton St, Camden, SC 29020, USA