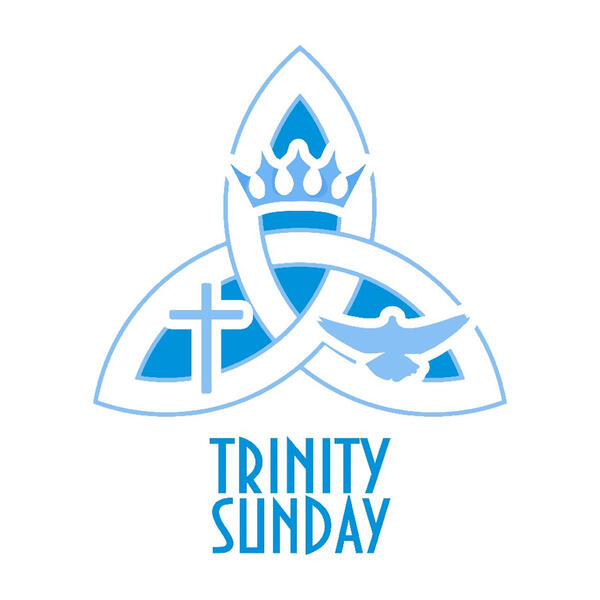 First Sunday after Pentecost:Trinity Sunday
June 12th, 2022
Readings for Trinity Sunday, Year C
The Collect
Almighty and everlasting God, you have given to us your servants grace, by the confession of a true faith, to acknowledge the glory of the eternal Trinity, and in the power of your divine Majesty to worship the Unity: Keep us steadfast in this faith and worship, and bring us at last to see you in your one and eternal glory, O Father; who with the Son and the Holy Spirit live and reign, one God, for ever and ever. Amen.
Old Testament
Proverbs 8:1-4, 22-31
Does not wisdom call,
and does not understanding raise her voice?
On the heights, beside the way,
at the crossroads she takes her stand;
beside the gates in front of the town,
at the entrance of the portals she cries out:
"To you, O people, I call,
and my cry is to all that live.
The Lord created me at the beginning of his work,
the first of his acts of long ago.
Ages ago I was set up,
at the first, before the beginning of the earth.
When there were no depths I was brought forth,
when there were no springs abounding with water.
Before the mountains had been shaped,
before the hills, I was brought forth--
when he had not yet made earth and fields,
or the world's first bits of soil.
When he established the heavens, I was there,
when he drew a circle on the face of the deep,
when he made firm the skies above,
when he established the fountains of the deep,
when he assigned to the sea its limit,
so that the waters might not transgress his command,
when he marked out the foundations of the earth,
then I was beside him, like a master worker;
and I was daily his delight,
rejoicing before him always,
rejoicing in his inhabited world
and delighting in the human race."
Canticle 13
Glory to you, Lord God of our fathers; *
you are worthy of praise; glory to you.
Glory to you for the radiance of your holy Name; *
we will praise you and highly exalt you for ever.
Glory to you in the splendor of your temple; *
on the throne of your majesty, glory to you.
Glory to you, seated between the Cherubim; *
we will praise you and highly exalt you for ever.
Glory to you, beholding the depths; *
in the high vault of heaven, glory to you.
Glory to you, Father, Son, and Holy Spirit; *
we will praise you and highly exalt you for ever.
The Epistle
Romans 5:1-5
Since we are justified by faith, we have peace with God through our Lord Jesus Christ, through whom we have obtained access to this grace in which we stand; and we boast in our hope of sharing the glory of God. And not only that, but we also boast in our sufferings, knowing that suffering produces endurance, and endurance produces character, and character produces hope, and hope does not disappoint us, because God's love has been poured into our hearts through the Holy Spirit that has been given to us.
The Gospel
John 16:12-15
Jesus said to the disciples, "I still have many things to say to you, but you cannot bear them now. When the Spirit of truth comes, he will guide you into all the truth; for he will not speak on his own, but will speak whatever he hears, and he will declare to you the things that are to come. He will glorify me, because he will take what is mine and declare it to you. All that the Father has is mine. For this reason I said that he will take what is mine and declare it to you."
Prayers of the People as of 6/12/2022
We pray for the Church, for +Michael, Presiding Bishop and Primate; +Daniel our Bishop; for Pickett+ our rector.
We pray for Joe our President; for the leaders of the nations, Henry our Governor; Alfred Mae our Mayor, and for our city and country.
We pray for those who are in need of God's healing, especially: Patty Baker, Bob Barinowski, Michael Beard, Liz Campbell, Collins Coker, Ansley Culp, Effie Taylor Ellis, Virginia Ferguson, Barbara Goode, Sallie Grooms, Mary Hendrix, Peggy Mullikin Kinney, Laurie Owen, Jim Parrish, Mel Pearson, Rich Pinkerton, John Price, Alma Raley, Ed Royall, Helen Royall, Sara Jane, Mike Spearman, Helen Spring, Mike Stegner, Neal Stegner, Doug Stuckless
Please call the church office, if there are additions or updates to the Wednesday extended or Sunday prayer lists. Names will be removed every four (4) weeks unless notified.
We pray for those serving in the Armed Forces: Alex Baker, Afghanistan; Holden Brunson, Camp Lejeune, NC; Hunt Brunson, Syria; Mitchell Edwards, Charleston; Allen Dempsey, Texas; Campbell Freitas, Norfolk, VA; Lieutenant Thomas Hobgood-Air Craft Carrier, Med. Sea; AMN Dara O'Neal, McChord AFB, Washington; Chris Smith, Korea; Joe Todd, Ft. Gordon, GA; Parker White, New River, NC; and those around the world and at home.
For those celebrating birthdays this week: 6/15-Johnny Kornegay; 6/18- Di DuBose
For those celebrating anniversaries this week: 6/18- Roy and Sara Fakoury; Frank and Daphne Wooten
The Flowers on the altar are given to the glory of God in loving memory of Ned and Meta Beard by Meta Markley
Grace Vacation Bible School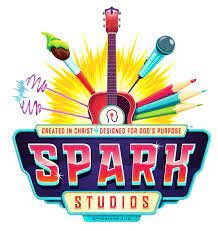 Grace VBS (Held at Our Lady of Perpetual Help Parish)
for grades 4k-5th Grade completed.
June 19th - 22nd
Reg Form Spark 2022 VBS Grace .pdf


To Volunteer text YOUR NAME and VBS to 803-420-3275
Ashley Price
Coordinator of Faith Formation
Youth Confirmation Retreat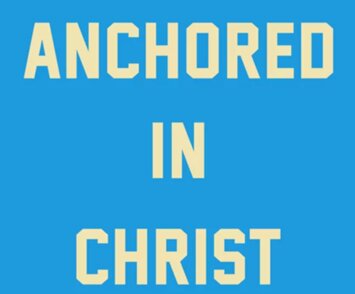 We will be hosting a confirmation retreat from August 5th to the 7th. All youth interested in being confirmed when Bishop +Daniel visits on September 18th should attend. This is an in-town retreat (participant will sleep at home) Please register on the form provided below and reach out to Father Pickett+ if you have any questions. We know this has been a crazy few years for this group but we are thrilled that they will have a chance to be confirmed by our new bishop and we know the spirit will fill them with strength and peace for the journey ahead.
Friday, August 5th, 6 PM to 8 PM (dinner provided)
Saturday, August 6th, 9:30 AM to 2 PM (Lunch provided)
Sunday, August 7th, 10:30 AM (Sunday Eucharist)
Click below to register
Garden Looking Good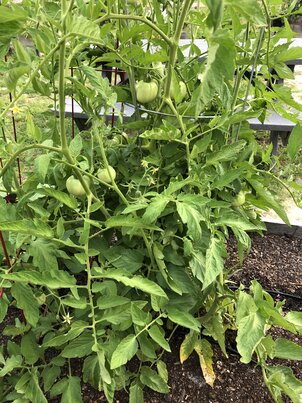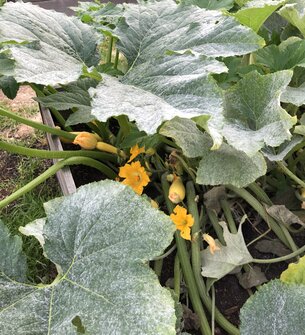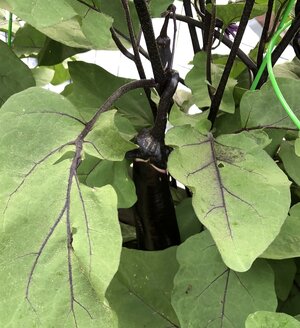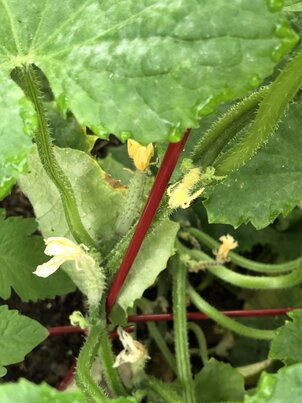 Our address is: 1315 Lyttleton St, Camden, SC 29020, USA