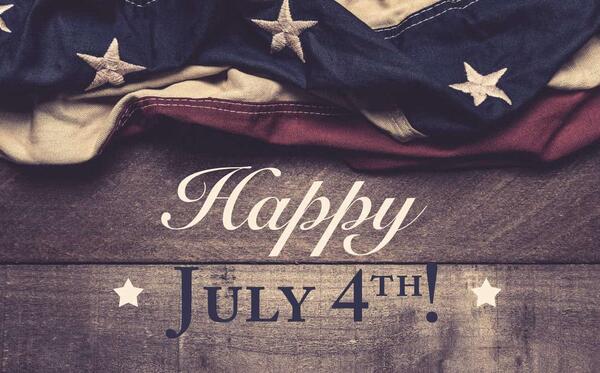 4th Sunday after Pentecost
Proper 9 - July 3, 2022
Readings for 4th Sun after Pentecost
Year C
The Collect
O God, you have taught us to keep all your commandments by loving you and our neighbor: Grant us the grace of your Holy Spirit, that we may be devoted to you with our whole heart, and united to one another with pure affection; through Jesus Christ our Lord, who lives and reigns with you and the Holy Spirit, one God, for ever and ever. Amen.
Old Testament
Isaiah 66:10-14
Thus says the Lord:
"Rejoice with Jerusalem, and be glad for her,
all you who love her;
rejoice with her in joy,
all you who mourn over her--
that you may nurse and be satisfied
from her consoling breast;
that you may drink deeply with delight
from her glorious bosom.
For thus says the Lord:
I will extend prosperity to her like a river,
and the wealth of the nations like an overflowing stream;
and you shall nurse and be carried on her arm,
and dandled on her knees.
As a mother comforts her child,
so I will comfort you;
you shall be comforted in Jerusalem.
You shall see, and your heart shall rejoice;
your bodies shall flourish like the grass;
and it shall be known that the hand of the Lord is with his servants,
and his indignation is against his enemies."
The Psalm
Psalm 66:1-8
Jubilate Deo
1 Be joyful in God, all you lands; *
sing the glory of his Name;
sing the glory of his praise.
2 Say to God, "How awesome are your deeds! *
because of your great strength your enemies cringe before you.
3 All the earth bows down before you, *
sings to you, sings out your Name."
4 Come now and see the works of God, *
how wonderful he is in his doing toward all people.
5 He turned the sea into dry land,
so that they went through the water on foot, *
and there we rejoiced in him.
6 In his might he rules for ever;
his eyes keep watch over the nations; *
let no rebel rise up against him.
7 Bless our God, you peoples; *
make the voice of his praise to be heard;
8 Who holds our souls in life, *
and will not allow our feet to slip.
The Epistle
Galatians 6:(1-6)7-16
[My friends, if anyone is detected in a transgression, you who have received the Spirit should restore such a one in a spirit of gentleness. Take care that you yourselves are not tempted. Bear one another's burdens, and in this way you will fulfill the law of Christ. For if those who are nothing think they are something, they deceive themselves. All must test their own work; then that work, rather than their neighbor's work, will become a cause for pride. For all must carry their own loads.
Those who are taught the word must share in all good things with their teacher.]
Do not be deceived; God is not mocked, for you reap whatever you sow. If you sow to your own flesh, you will reap corruption from the flesh; but if you sow to the Spirit, you will reap eternal life from the Spirit. So let us not grow weary in doing what is right, for we will reap at harvest-time, if we do not give up. So then, whenever we have an opportunity, let us work for the good of all, and especially for those of the family of faith.
See what large letters I make when I am writing in my own hand! It is those who want to make a good showing in the flesh that try to compel you to be circumcised-- only that they may not be persecuted for the cross of Christ. Even the circumcised do not themselves obey the law, but they want you to be circumcised so that they may boast about your flesh. May I never boast of anything except the cross of our Lord Jesus Christ, by which the world has been crucified to me, and I to the world. For neither circumcision nor uncircumcision is anything; but a new creation is everything! As for those who will follow this rule-- peace be upon them, and mercy, and upon the Israel of God.
The Gospel
Luke 10:1-11, 16-20
The Lord appointed seventy others and sent them on ahead of him in pairs to every town and place where he himself intended to go. He said to them, "The harvest is plentiful, but the laborers are few; therefore ask the Lord of the harvest to send out laborers into his harvest. Go on your way. See, I am sending you out like lambs into the midst of wolves. Carry no purse, no bag, no sandals; and greet no one on the road. Whatever house you enter, first say, `Peace to this house!' And if anyone is there who shares in peace, your peace will rest on that person; but if not, it will return to you. Remain in the same house, eating and drinking whatever they provide, for the laborer deserves to be paid. Do not move about from house to house. Whenever you enter a town and its people welcome you, eat what is set before you; cure the sick who are there, and say to them, `The kingdom of God has come near to you.' But whenever you enter a town and they do not welcome you, go out into its streets and say, `Even the dust of your town that clings to our feet, we wipe off in protest against you. Yet know this: the kingdom of God has come near.'
"Whoever listens to you listens to me, and whoever rejects you rejects me, and whoever rejects me rejects the one who sent me."
The seventy returned with joy, saying, "Lord, in your name even the demons submit to us!" He said to them, "I watched Satan fall from heaven like a flash of lightning. See, I have given you authority to tread on snakes and scorpions, and over all the power of the enemy; and nothing will hurt you. Nevertheless, do not rejoice at this, that the spirits submit to you, but rejoice that your names are written in heaven."
Prayers of the People as of 7/3/2022
We pray for the Church, for +Michael, Presiding Bishop and Primate; +Daniel our Bishop; for Pickett+ our rector.
We pray for Joe our President; for the leaders of the nations, Henry our Governor; Alfred Mae our Mayor, and for our city and country.
We pray for those who are in need of God's healing, especially: Patty Baker, Bob Barinowski, Liz Campbell, Collins Coker, Ansley Culp, Effie Taylor Ellis, Virginia Ferguson, Barbara Goode, Sallie Grooms, Mary Hendrix, Peggy Mullikin Kinney, Laurie Owen, Jim Parrish, Mel Pearson, Rich Pinkerton, John Price, Alma Raley, Ed Royall, Helen Royall, Sara Jane, Jackie Smith, Mike Spearman, Helen Spring, Kathie Stallworth, Jerry Stallworth, Mike Stegner, Neal Stegner, Doug Stuckless
Please call the church office, if there are additions or updates to the Wednesday extended or Sunday prayer lists. Names will be removed every four (4) weeks unless notified.
We pray for those serving in the Armed Forces: Alex Baker, Afghanistan; Holden Brunson, Camp Lejeune, NC; Hunt Brunson, Colorado Springs, CO; Mitchell Edwards, Charleston; Allen Dempsey, Texas; Campbell Freitas, Norfolk, VA; Lieutenant Thomas Hobgood-Air Craft Carrier, Med. Sea; AMN Dara O'Neal, McChord AFB, Washington; Chris Smith, Korea; Joe Todd, Ft. Gordon, GA; Parker White, New River, NC; and those around the world and at home.
For those celebrating birthdays this week: 7/5- Bedford Wooten; 7/6- Elizabeth Burns, James Burns, Nick Marzullo; 7/7-Spencer Hann; 7/8- Vicki Hungerford; 7/9- Will Conder, George Lane, Elizabeth Shaw
For those celebrating anniversaries this week: 7/8- Chip and Mary Hardy
The Flowers on the altar are given to the glory of God in loving memory of Jay Reeves by John and Trudy Reeves
Summer Reading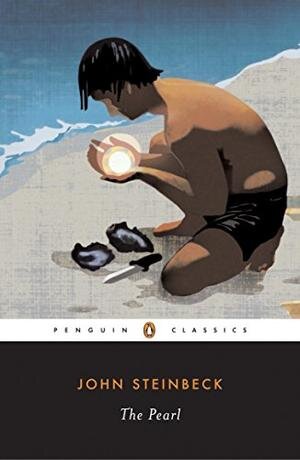 Join us for a quick summer read -Steinbeck's The Pearl
We are digging deep into our summer reading list with John Steinbeck's The Pearl! Take some time to read on a porch, on a hammock, or hidden away with the AC turned up. The Pearl is a short and powerful tale. We will discuss this book during Sunday school on the first Sunday of August. Call Father Pickett if you have any questions or need help securing a copy of the book.
The Community Garden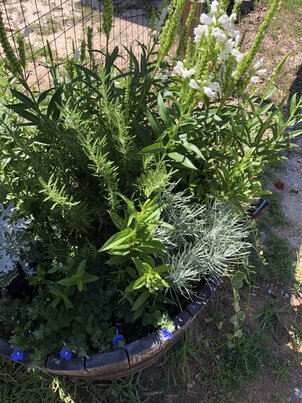 The Herbs and Veggies are ready for picking!
Please come and check it out!
Youth Confirmation Retreat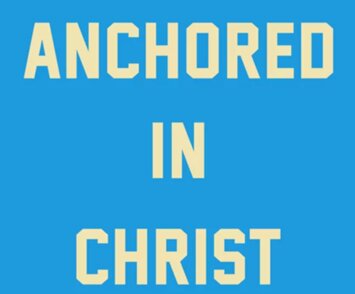 We will be hosting a confirmation retreat from August 5th to the 7th. All youth interested in being confirmed when Bishop +Daniel visits on September 18th should attend. This is an in-town retreat (participant will sleep at home) Please register on the form provided below and reach out to Father Pickett+ if you have any questions. We know this has been a crazy few years for this group but we are thrilled that they will have a chance to be confirmed by our new bishop and we know the spirit will fill them with strength and peace for the journey ahead.
Friday, August 5th, 6 PM to 8 PM (dinner provided)
Saturday, August 6th, 9:30 AM to 2 PM (Lunch provided)
Sunday, August 7th, 10:30 AM (Sunday Eucharist)
Click below to register
Our address is: 1315 Lyttleton St, Camden, SC 29020, USA