9th Sunday after Pentecost
Proper 14 - August 7th, 2022
Readings for 9th Sun after Pentecost
Year C
The Collect
Grant to us, Lord, we pray, the spirit to think and do always those things that are right, that we, who cannot exist without you, may by you be enabled to live according to your will; through Jesus Christ our Lord, who lives and reigns with you and the Holy Spirit, one God, for ever and ever. Amen.
Old Testament
Genesis 15:1-6
The word of the Lord came to Abram in a vision, "Do not be afraid, Abram, I am your shield; your reward shall be very great." But Abram said, "O Lord God, what will you give me, for I continue childless, and the heir of my house is Eliezer of Damascus?" And Abram said, "You have given me no offspring, and so a slave born in my house is to be my heir." But the word of the Lord came to him, "This man shall not be your heir; no one but your very own issue shall be your heir." He brought him outside and said, "Look toward heaven and count the stars, if you are able to count them." Then he said to him, "So shall your descendants be." And he believed the Lord; and the Lord reckoned it to him as righteousness.
The Psalm
Psalm 33:12-22
Exultate, justi
12 Happy is the nation whose God is the Lord! *
happy the people he has chosen to be his own!
13 The Lord looks down from heaven, *
and beholds all the people in the world.
14 From where he sits enthroned he turns his gaze *
on all who dwell on the earth.
15 He fashions all the hearts of them *
and understands all their works.
16 There is no king that can be saved by a mighty army; *
a strong man is not delivered by his great strength.
17 The horse is a vain hope for deliverance; *
for all its strength it cannot save.
18 Behold, the eye of the Lord is upon those who fear him, *
on those who wait upon his love,
19 To pluck their lives from death, *
and to feed them in time of famine.
20 Our soul waits for the Lord; *
he is our help and our shield.
21 Indeed, our heart rejoices in him, *
for in his holy Name we put our trust.
22 Let your loving-kindness, O Lord, be upon us, *
as we have put our trust in you.
The Epistle
Hebrews 11:1-3, 8-16
Now faith is the assurance of things hoped for, the conviction of things not seen. Indeed, by faith our ancestors received approval. By faith we understand that the worlds were prepared by the word of God, so that what is seen was made from things that are not visible.
By faith Abraham obeyed when he was called to set out for a place that he was to receive as an inheritance; and he set out, not knowing where he was going. By faith he stayed for a time in the land he had been promised, as in a foreign land, living in tents, as did Isaac and Jacob, who were heirs with him of the same promise. For he looked forward to the city that has foundations, whose architect and builder is God. By faith he received power of procreation, even though he was too old-- and Sarah herself was barren-- because he considered him faithful who had promised. Therefore from one person, and this one as good as dead, descendants were born, "as many as the stars of heaven and as the innumerable grains of sand by the seashore."
All of these died in faith without having received the promises, but from a distance they saw and greeted them. They confessed that they were strangers and foreigners on the earth, for people who speak in this way make it clear that they are seeking a homeland. If they had been thinking of the land that they had left behind, they would have had opportunity to return. But as it is, they desire a better country, that is, a heavenly one. Therefore God is not ashamed to be called their God; indeed, he has prepared a city for them.
The Gospel
Luke 12:32-40
Jesus said to his disciples, "Do not be afraid, little flock, for it is your Father's good pleasure to give you the kingdom. Sell your possessions, and give alms. Make purses for yourselves that do not wear out, an unfailing treasure in heaven, where no thief comes near and no moth destroys. For where your treasure is, there your heart will be also.
"Be dressed for action and have your lamps lit; be like those who are waiting for their master to return from the wedding banquet, so that they may open the door for him as soon as he comes and knocks. Blessed are those slaves whom the master finds alert when he comes; truly I tell you, he will fasten his belt and have them sit down to eat, and he will come and serve them. If he comes during the middle of the night, or near dawn, and finds them so, blessed are those slaves.
"But know this: if the owner of the house had known at what hour the thief was coming, he would not have let his house be broken into. You also must be ready, for the Son of Man is coming at an unexpected hour."
Prayers of the People as of 8/7/2022
We pray for the Church, for +Michael, Presiding Bishop and Primate; +Daniel our Bishop; for Pickett+ our rector.
We pray for Joe our President; for the leaders of the nations, Henry our Governor; Alfred Mae our Mayor, and for our city and country.
We pray for those who are in need of God's healing, especially: Patty Baker, Bob Barinowski, Liz Campbell, Collins Coker, Ansley Culp, Effie Taylor Ellis, Virginia Ferguson, Barbara Goode, Sallie Grooms, Mary Hendrix, Parkie Linder, Amy Mathisen, Laurie Owen, Jim Parrish, Mel Pearson, Rich Pinkerton, John Price, Alma Raley, Helen Royall, Sara Jane, Jackie Smith, Mike Spearman, Jerry Stallworth, Mike Stegner, Neal Stegner
Please call the church office, if there are additions or updates to the Wednesday extended or Sunday prayer lists. Names will be removed every four (4) weeks unless notified.
We pray for those serving in the Armed Forces: Alex Baker, Afghanistan; Holden Brunson, Camp Lejeune, NC; Hunt Brunson, Colorado Springs, CO; Mitchell Edwards, Charleston; Allen Dempsey, Texas; Campbell Freitas, Norfolk, VA; Lieutenant Thomas Hobgood-Air Craft Carrier, Med. Sea;
Noah M Howle, Parris Island; AMN Dara O'Neal, McChord AFB, Washington; Chris Smith, Korea; Joe Todd, Ft. Gordon, GA; Parker White, New River, NC; and those around the world and at home.
For those celebrating birthdays this week: 8/7- Hamilton Boykin, Daphne Cantey, Paula Scarborough; 8/8-Elise Griggs; 8/11- Janice Hill, John Kinard; 8/12- Amy Kinard; 8/13- Townley Redfearn
For those celebrating anniversaries this week: 8/9- Mike and Tina Lockhart; 8/11- Dwight and Catharine deLoach
This Sunday at Grace!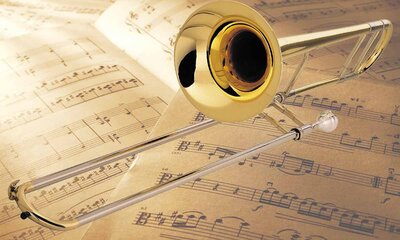 Trombone on Sunday!
Brad Schaefer will join us on Sunday. He played for us last Palm Sunday and will be a wonderful addition this week. Brad serves as Sergeant First Class in 282nd Army Band.
Popsicles!
And Popsicles after church all August! It's hot out there!
Sunday school Teachers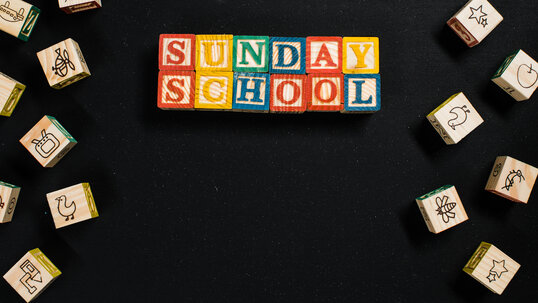 Calling all Sunday School teachers! Please contact LeeAnne Wall if you are interested in teaching Sunday School this year. We plan to start classes on August 21. 803-514-3630 or lagwall@gmail.com
Fall Book Study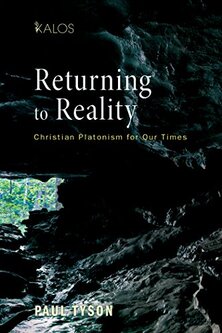 Are you interested?
Are you interested in a Fall Book Study? We had a wonderful Sunday School class yesterday discussing my studies at Nashotah House this summer. I mentioned the book Returning to Reality by Paul Tyson. It is a great read and provides a wonderful template for looking at the world around us. If you are interested in participating in a book study on Tyson's work this fall, reach out to Father Pickett+.
rector@gracechurchcamden.org
Once we gather a small group of interested people we will find a schedule that works for everyone.
Pickett+
The 100th Convention of the EDUSC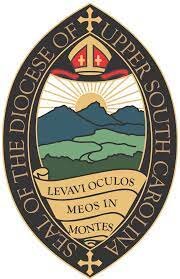 The Diocese is accepting nominations for
The Diocesan Executive Council
The Disciplinary Board
Trustee for the University of the South (Sewanee)
Deputy to the 81st General Convention of The Episcopal Church in 2024
If you are interested please get in touch with Father Pickett gracecamdenrector15@gmail.com or (803) 439-3224
Regarding each office, its requirements, and expectations.
The deadline to submit an application is September 11, 2022
Christian Community Ministries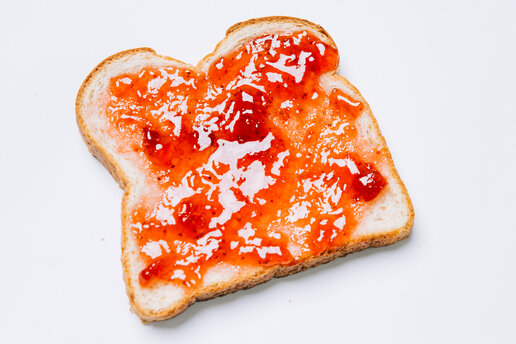 CCM needs non-perishables, especially jelly. Donations can be brought to church and placed in the wagons on Sunday morning, or you may drop off donations at CCM.
How Can You Serve?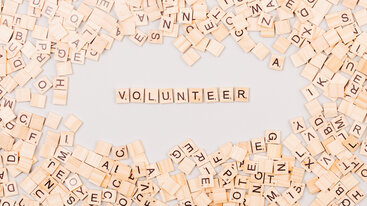 Click on the button below if you are interested in serving
at Grace Episcopal Church.
Our address is: 1315 Lyttleton St, Camden, SC 29020, USA