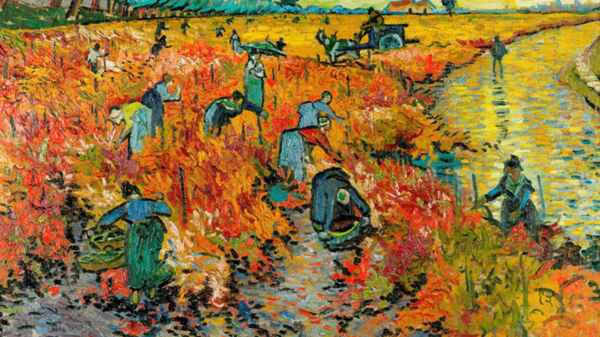 10th Sunday of Pentecost
Proper 15 - August 14th, 2022
Readings for 10th Sun after Pentecost
Year C
The Collect
Almighty God, you have given your only Son to be for us a sacrifice for sin, and also an example of godly life: Give us grace to receive thankfully the fruits of his redeeming work, and to follow daily in the blessed steps of his most holy life; through Jesus Christ your Son our Lord, who lives and reigns with you and the Holy Spirit, one God, now and for ever. Amen.
Old Testament
Jeremiah 23:23-29
Am I a God near by, says the Lord, and not a God far off? Who can hide in secret places so that I cannot see them? says the Lord. Do I not fill heaven and earth? says the Lord. I have heard what the prophets have said who prophesy lies in my name, saying, "I have dreamed, I have dreamed!" How long? Will the hearts of the prophets ever turn back-- those who prophesy lies, and who prophesy the deceit of their own heart? They plan to make my people forget my name by their dreams that they tell one another, just as their ancestors forgot my name for Baal. Let the prophet who has a dream tell the dream, but let the one who has my word speak my word faithfully. What has straw in common with wheat? says the Lord. Is not my word like fire, says the Lord, and like a hammer that breaks a rock in pieces?
The Psalm
Psalm 82
Deus stetit
1 God takes his stand in the council of heaven; *
he gives judgment in the midst of the gods:
2 "How long will you judge unjustly, *
and show favor to the wicked?
3 Save the weak and the orphan; *
defend the humble and needy;
4 Rescue the weak and the poor; *
deliver them from the power of the wicked.
5 They do not know, neither do they understand;
they go about in darkness; *
all the foundations of the earth are shaken.
6 Now I say to you, 'You are gods, *
and all of you children of the Most High;
7 Nevertheless, you shall die like mortals, *
and fall like any prince.'"
8 Arise, O God, and rule the earth, *
for you shall take all nations for your own.
The Epistle
Hebrews 11:29-12:2
By faith the people passed through the Red Sea as if it were dry land, but when the Egyptians attempted to do so they were drowned. By faith the walls of Jericho fell after they had been encircled for seven days. By faith Rahab the prostitute did not perish with those who were disobedient, because she had received the spies in peace.
And what more should I say? For time would fail me to tell of Gideon, Barak, Samson, Jephthah, of David and Samuel and the prophets-- who through faith conquered kingdoms, administered justice, obtained promises, shut the mouths of lions, quenched raging fire, escaped the edge of the sword, won strength out of weakness, became mighty in war, put foreign armies to flight. Women received their dead by resurrection. Others were tortured, refusing to accept release, in order to obtain a better resurrection. Others suffered mocking and flogging, and even chains and imprisonment. They were stoned to death, they were sawn in two, they were killed by the sword; they went about in skins of sheep and goats, destitute, persecuted, tormented-- of whom the world was not worthy. They wandered in deserts and mountains, and in caves and holes in the ground.
Yet all these, though they were commended for their faith, did not receive what was promised, since God had provided something better so that they would not, apart from us, be made perfect.
Therefore, since we are surrounded by so great a cloud of witnesses, let us also lay aside every weight and the sin that clings so closely, and let us run with perseverance the race that is set before us, looking to Jesus the pioneer and perfecter of our faith, who for the sake of the joy that was set before him endured the cross, disregarding its shame, and has taken his seat at the right hand of the throne of God.
The Gospel
Luke 12:49-56
Jesus said, "I came to bring fire to the earth, and how I wish it were already kindled! I have a baptism with which to be baptized, and what stress I am under until it is completed! Do you think that I have come to bring peace to the earth? No, I tell you, but rather division! From now on five in one household will be divided, three against two and two against three; they will be divided:
father against son
and son against father,
mother against daughter
and daughter against mother,
mother-in-law against her daughter-in-law
and daughter-in-law against mother-in-law."
He also said to the crowds, "When you see a cloud rising in the west, you immediately say, `It is going to rain'; and so it happens. And when you see the south wind blowing, you say, `There will be scorching heat', and it happens. You hypocrites! You know how to interpret the appearance of earth and sky, but why do you not know how to interpret the present time?"
Prayers of the People as of 8/14/2022
We pray for the Church, for +Michael, Presiding Bishop and Primate; +Daniel our Bishop; for Pickett+ our rector.
We pray for Joe our President; for the leaders of the nations, Henry our Governor; Alfred Mae our Mayor, and for our city and country.
We pray for those who are in need of God's healing, especially: Patty Baker, Bob Barinowski, Liz Campbell, Collins Coker, Ansley Culp, Effie Taylor Ellis, Virginia Ferguson, Barbara Goode, Sallie Grooms, Mary Hendrix, Parkie Linder, Amy Mathisen, Laurie Owen, Jim Parrish, Mel Pearson, Rich Pinkerton, John Price, Alma Raley, Helen Royall, Sara Jane, Jackie Smith, Mike Spearman, Jerry Stallworth, Mike Stegner, Neal Stegner
Please call the church office, if there are additions or updates to the Wednesday extended or Sunday prayer lists. Names will be removed every four (4) weeks unless notified.
We pray for those serving in the Armed Forces: Alex Baker, Afghanistan; Holden Brunson, Camp Lejeune, NC; Hunt Brunson, Colorado Springs, CO; Mitchell Edwards, Charleston; Allen Dempsey, Texas; Campbell Freitas, Norfolk, VA; Lieutenant Thomas Hobgood-Air Craft Carrier, Med. Sea;
Noah M Howle, Parris Island; AMN Dara O'Neal, McChord AFB, Washington; Chris Smith, Korea; Joe Todd, Ft. Gordon, GA; Parker White, New River, NC; and those around the world and at home.
For those celebrating birthdays this week: 8/15-Kay Barlow; 8/16- Mary Bridges, Aaron Hanright; 8/17- Gerald Pierce; 8/18- Frances Guy, Mac Lindsay, Ben Mackey; 8/19- Diane deLoach, Susan Lord; 8/20-Robert Brooks
For those celebrating anniversaries this week: 8/16- Thomas and Karen LaRoche; 8/19- Adam and Charlotte Hodge
The Flowers on the altar are given to the glory of God in loving memory of John Rupert Baird by Carol Baird
Sunday school Teachers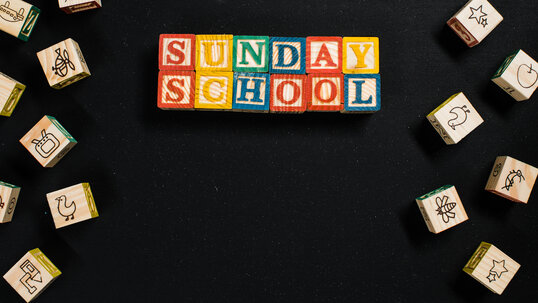 Calling all Sunday School teachers! Please contact LeeAnne Wall if you are interested in teaching Sunday School this year. We plan to start classes on August 21. 803-514-3630 or lagwall@gmail.com
Fall Book Study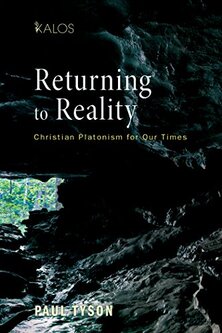 Are you interested?
Are you interested in a Fall Book Study? We had a wonderful Sunday School class yesterday discussing my studies at Nashotah House this summer. I mentioned the book Returning to Reality by Paul Tyson. It is a great read and provides a wonderful template for looking at the world around us. If you are interested in participating in a book study on Tyson's work this fall, reach out to Father Pickett+.
rector@gracechurchcamden.org
Once we gather a small group of interested people we will find a schedule that works for everyone.
Pickett+
The 100th Convention of the EDUSC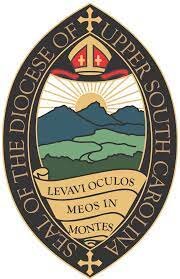 The Diocese is accepting nominations for
The Diocesan Executive Council
The Disciplinary Board
Trustee for the University of the South (Sewanee)
Deputy to the 81st General Convention of The Episcopal Church in 2024
If you are interested please get in touch with Father Pickett gracecamdenrector15@gmail.com or (803) 439-3224
Regarding each office, its requirements, and expectations.
The deadline to submit an application is September 11, 2022
Christian Community Ministries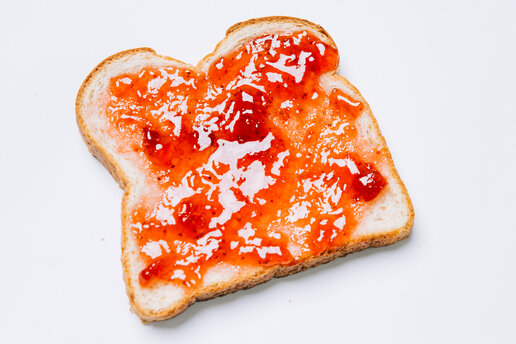 CCM needs non-perishables, especially jelly. Donations can be brought to church and placed in the wagons on Sunday morning, or you may drop off donations at CCM.
How Can You Serve?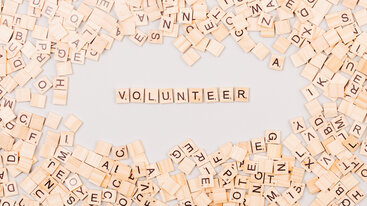 Click on the button below if you are interested in serving
at Grace Episcopal Church.
Our address is: 1315 Lyttleton St, Camden, SC 29020, USA