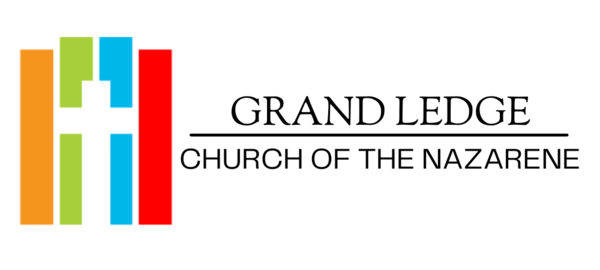 Packed with fun things!
7/22/22
Are you searching for ways to be the church throughout the week? Join our Helping Hands group for opportunities!
Grand Ledge Church of the Nazarene - Helping Hands
General • 20
A Word From Pastor Rich...

In the Peanuts comic strip, we find Snoopy thinking to himself: "Yesterday I was a dog. Today I'm a dog. Tomorrow I'll probably still be a dog. Ohh...there's so little hope for advancement."
In the world we live in, and especially, it seems, in these days of new normal, it might be easy for us to have an outlook like Snoopy's. We witness ever-increasing Godlessness and anxiety and no real hope. The news is always bad and the future never looks very bright, and the only hope the world is offering is some possible
help if you and I elect the people who will make little changes here and there that they think will improve life.
The Psalmist said, "My help comes from the Lord!" The church of Jesus Christ has all the hope that anyone ever needs … ever! Jesus, the resurrected Savior lives today and is resurrecting us now and at the end of our days we will share in his resurrection forever! Now, that's hope for advancement.
This Sunday, as we continue to talk about bring the church, we will look at the "Living Church." Let's remember that we are resurrection people with hope to share with a world that needs hope.
Spiritual Gifts Inventory
The Holy Spirit gifts each believer with at least one spiritual gift to be used for the good of the Body of Christ. We are most effective and fulfilled when we work within our giftedness.
You are encouraged to take a simple gifts inventory to identify your gifts and put them to work.
Click the image above to take the test online or paper copies are available in the foyer at church.
Glow in the Dark 5k! Invest in your own mental and physical health by completing a 5k, learn and spread mental health awareness, and support Beacon of Hope! Beacon of Hope is a non-profit counseling agency, which provides barrier free counseling at no-cost. Our hope is to raise $20,000 dollars, providing more than 600 individual counseling sessions.
Click the image above for more information and to sign up
Financial Peace University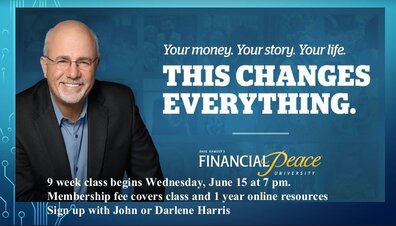 There is room for you to join!
Planning for the future is hard when you're still paying for the past! Listen—there's a better way! In Financial Peace University, you'll learn how to beat debt and make a plan for the future. Interested?
See John or Darlene Harris and get a discount when you sign up with us!


The Teen Room is looking for a bluetooth/wireless speaker to use outdoors
Youth helpers needed! See Stephanie or email strive@glnaz.com for info
STRIVE Youth Ministry - 6th -12th grade
Sunday School - 9:30am - 10:30am
Sunday Night Youth Group - 6:30pm

Island Art Fair
Hey ILMC Crew!
Are you ready to love our city?
Use this link to sign up for a spot to serve at the Island Art Fair:
https://docs.google.com/spreadsheets/d/1GEVtTlG_DUhECKnr2Kj9ET7GEoPQ6B_eRhxfY1m20GI/edit?usp=sharing
Who will you bring to serve alongside us? Maybe your co-worker, friend, neighbor or family member would like to help us love our city! We have some important jobs to do that day but most importantly, we get to be the church to our community and neighbors!
Please be praying for this event as we go into our community to serve!
Contact Corinne if you have any questions or need help signing up - 517-899-3098
Thanks!

Faith Promise -
We set a goal to bring in $2,500 in the 2021-2022 church year. You helped us EXCEED our goal with a total of $5,201.50!
Your gifts to Faith Promise go directly to our World Evangelism Fund.
Our new goal for the 2022-2023 church year is $5,500.
Thank you!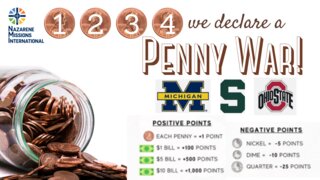 Cast your vote to pick our new color for our Faith Promise board!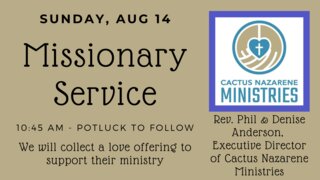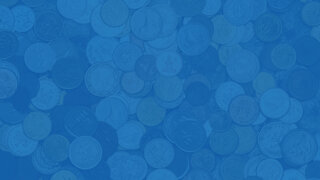 Since reopening for in-person worship we have incurred additional costs with repairs and updates including parsonage furnace replacement, septic system costs, church signage repairs, parsonage painting & repair as well as upcoming repairs to the church.
These costs have exceeded $20,000 in the last few months.
Thank you for considering easing this extra burden.
Giving toward this can be marked: Repairs.

Use the link below to order your very own GLCN, ILMC and STRIVE logo wear items!
Our address is: Grand Ledge, MI