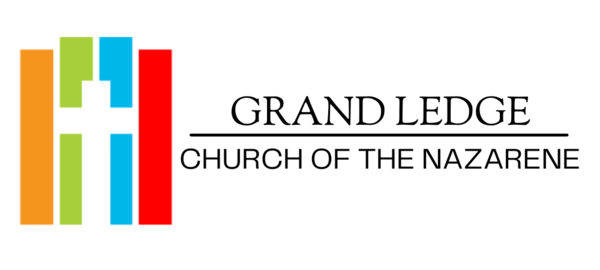 If it doesn't make the world better...
...don't do it. - Kid President
Sunday, September 4th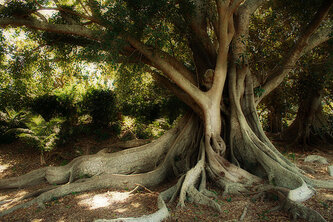 When I was a kid, we lived on a farm. I had a place I liked to go to be alone sometimes. It was along a fencerow under large wild shrub that was covered by green foliage, but the underside was hollowed out to form a dome-shaped shelter. It was a great place to get away and be quiet, to think or just sit and not think.
In John chapter one we learn about Nathaniel who was under a fig tree praying. It was a common place for prayer in his day. Private and sheltered, a person could talk to the Lord and share their thoughts in prayer. One day Nathaniel's friend, Phillip, came to him eager to share the great news that he had just found the Messiah! Nathaniel was skeptical and dismissive, doubting such a claim.
Then Jesus himself sought out Nathaniel and when it appeared Jesus somehow knew Nathaniel, a puzzled young man asked, "How do you know me?"
Jesus said, "I saw you while you were still praying under the fig tree before Phillip called you."
And then Nathaniel believed. Jesus sees us when no one else can. He knows our prayers and knows us before we are aware of him. This Lord's Day we will look into "The Call of Jesus." Let's be ready to respond as Nathaniel in faithful confession and obedience.
Pastor Rich
Spiritual Gifts Inventory
The Holy Spirit gifts each believer with at least one spiritual gift to be used for the good of the Body of Christ. We are most effective and fulfilled when we work within our giftedness.
You are encouraged to take a simple gifts inventory to identify your gifts and put them to work.
Click the image above to take the test online or paper copies are available in the foyer at church.

Are you searching for ways to be the church throughout the week? Join our Helping Hands group for opportunities!
Grand Ledge Church of the Nazarene - Helping Hands
General • 20

See what the kids are up to!

See what the teens are up to!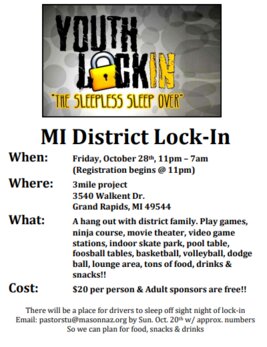 Life Groups

Life is better when we do it together - when we are able to come alongside and support and encourage each other. To that end, our church is starting a new "Life Groups" ministry the week of September 11 and meeting every other week.
Use the link below to see dates/times/locations and to sign up: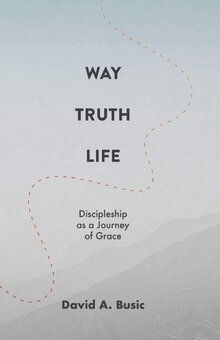 Grief Share Support Group

The first meeting date will be Tuesday, September 20th from 6:30 - 8:30pm. This group will meet in the side classroom off the sanctuary.
There is no cost to participate but you may purchase the work book for $15. If cost presents a problem for you, the church can help with that so you can attend this healing process.
See Richelle Martzke to sign up or for more information on this group.
Financial Peace University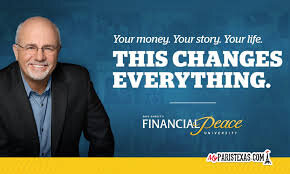 Stay tuned for the next class dates/times!
Coming soon!
See John or Darlene Harris for more information

Shared Pregnancy Women's Center Partnership

We are excited for our new partnership with Shared Pregnancy Women's Center. There are many ways we can give, donate, volunteer and pray for this ministry.
See the list below of items they can use. You can bring them in and drop them in the toy box in the kids hallway.
If you wish to donate money, you can drop change or bills in the baby bottle outside the kids room or give online at https://faithlife.com/glnaz/give and choosing the "Shared Pregnancy Women's Center" Fund
If you have any questions, see Kara Purves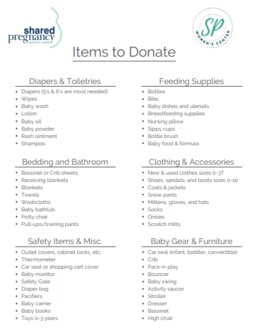 Trunk or Treat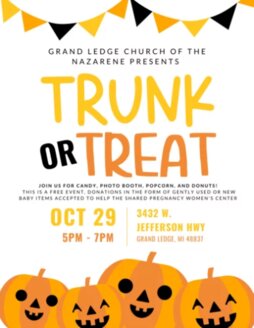 Join us for our 2nd annual Trunk or Treat! Here are a few ways you can help us serve at this outreach event:
Sign up to decorate your trunk (kid friendly theme) - See Kara Purves or sign up on the clipboard in the foyer
Help with parking, registration, candy refills or other spots on that day
Pray for our neighbors who may come to this event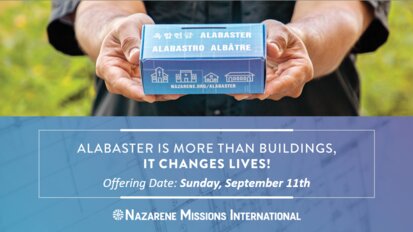 Pick up your Alabaster Box on the Missions table in the foyer, designate your envelope "Alabaster" or give online at https://www.faithlife.com/glnaz/give and choosing the "Alabaster" fund.
Mark Your Calendars!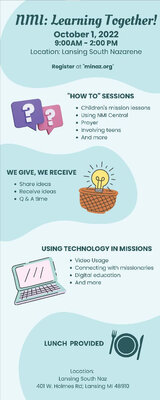 Use the link below to order your very own GLCN, ILMC and STRIVE logo wear items!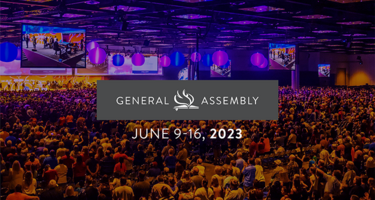 Our address is: Grand Ledge, MI