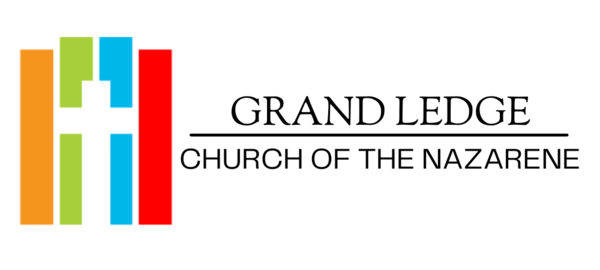 What is the oddest thing you have ever given thanks for?
11/20/22
Sunday, November 20th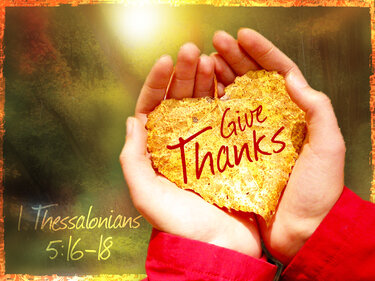 What is the oddest thing you have ever given thanks for?
There was one day I gave The Lord thanks because of a flat tire. That old tire reminded me of how good the Lord has been. It made me stop in a time of hectic circumstances and realize how the Lord protects and provides and continually has His hand upon our lives. If the tire had not gone flat, it would have been just another occasion to hurry on with life and forget about the goodness of God. We can thank God in the strangest of times because it is then we remember who He is and what He does or us.
I found myself teary-eyed last summer going through some old belongings in storage because I remembered some specific times He had brought us through hardships, and the many blessings He has bestowed. Sometimes we need to stop and just give thanks with a grateful heart.
Be joyful always; pray continually; give thanks in all circumstances,
for this is God's will for you in Christ Jesus.
1 Thessalonians 5:16-18
Pastor Rich

Are you searching for ways to be the church throughout the week? Join our Helping Hands group for opportunities!
Grand Ledge Church of the Nazarene - Helping Hands
General • 20

NDI - To make Christlike Disciples in the Nations

See what the kids are up to!

See what the teens are up to!
Life Groups

Life is better when we do it together - when we are able to come alongside and support and encourage each other.
Life Groups have begun! They meet at various locations/times/dates every other week.
Use the link below to sign up or see John Harris: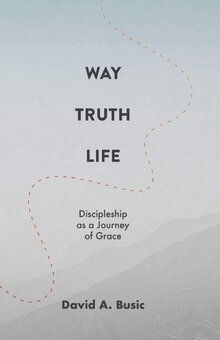 Grief Share Support Group

This support group meets from 6:30 - 8:30pm in the side classroom off the sanctuary.
Here are the scheduled meeting dates:
Tuesday, November 22
Tuesday, November 29
Tuesday, December 6
Thursday, December 15
There is no cost to participate but you may purchase the work book for $15. If cost presents a problem for you, the church can help with that so you can attend this healing process.
See Richelle Martzke for more information on this group.
Financial Peace University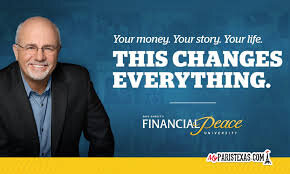 Would you like to take control of your money? See John or Darlene Harris for a one-on-one FPU class or sign up for a group class with others.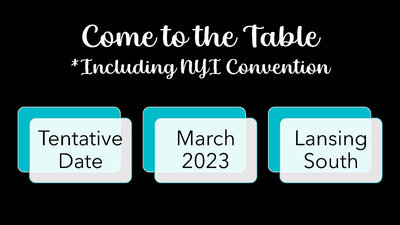 Helpers Needed!
Friday, December 2nd is the Grand Ledge Night Lights Christmas Parade. We will have two groups loving our city that night: walking & pick up trash at end of parade route and passing out hot chocolate to our neighbors
If you are interested in helping out, please let Corinne know!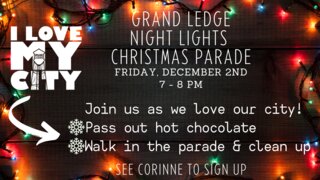 Shared Pregnancy Women's Center Partnership

We are excited for our new partnership with Shared Pregnancy Women's Center. There are many ways we can give, donate, volunteer and pray for this ministry.
See the list below of items they can use. You can bring them in and drop them in the toy box in the kids hallway.
If you wish to donate money, you can drop change or bills in the baby bottle outside the kids room or give online at https://faithlife.com/glnaz/give and choosing the "Shared Pregnancy Women's Center" Fund
If you have any questions, see Kara Purves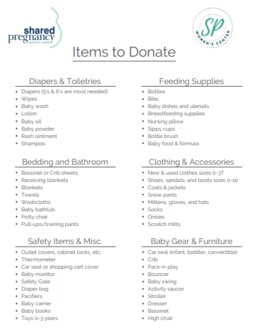 Use the link below to order your very own GLCN, ILMC and STRIVE logo wear items!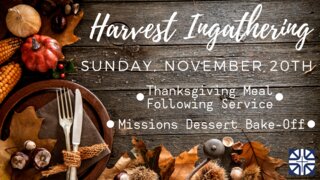 See you tomorrow for our Harvest Ingathering! Bring your family and friends to church for worship and enjoy a meal after service to give thanks.
Our dessert will be a Dessert Bake-Off to raise money for our World Evangelism Fund. You can vote for the desserts you like through the meal. 1 penny = 1 vote.
Don't forget your Faith Promise commitment cards to drop in the teams box you want to get a pie in the face! The team with the highest dollar amount of pledges on their box will give their representative a pie in the face after lunch tomorrow!

Crisis Care Kits are a way we can help others in emergency situations. Receiving simple items like toothpaste, a comb, or band-aids become very helpful in a natural disaster, war or other crisis. Crisis Care Kits (CCKs) are designed to provide people with some of the essentials they may not have due to those scenarios.
Our NMI Council has set a goal for Grand Ledge to collect 12 boxes (72 CCK's) by July 2023. Each month or so, we will feature an item to collect. (Although you can always give any of the items at any time!)
See below for this month's featured item and the details on the specifics. Thank you for helping us work toward reaching our goal!
November Featured Item: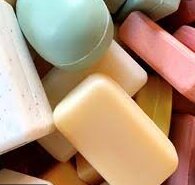 November - Bar Soap (Bath size or larger)
We will be collecting these at the Missions corner in the foyer. Here is an idea of how many we will need by July 2023:
2 per CCK
12 per box
144 for all 12 boxes
Other ways to help:
Pick up banana boxes (can get free from most grocery stores) we will need at least 12 before July 2023
Pray for those who will be receiving these kits
2023 Camp Dates: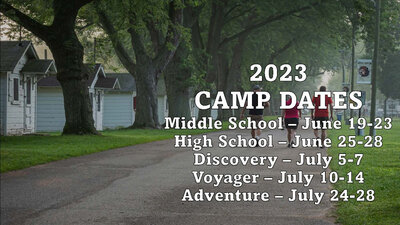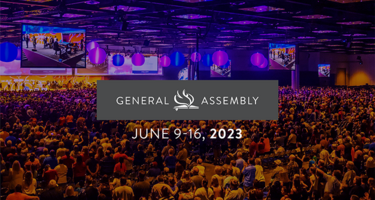 Our address is: Grand Ledge, MI