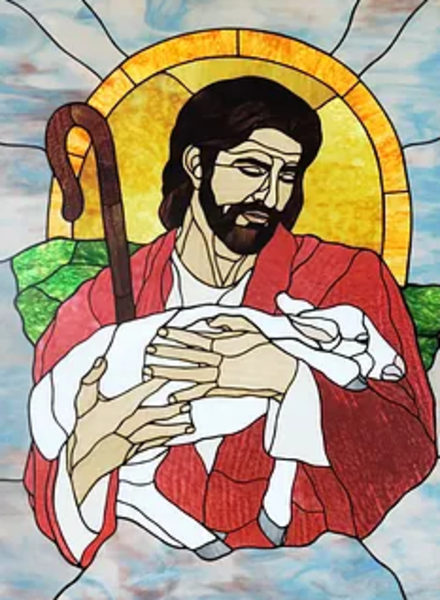 The Shepherd's Voice
Sunday, April 17, 2022
What's Happening Today
As We Gather
"He is risen!"—the Church shouts with confidence—"He is risen indeed!" The high point of our Christian life is celebrated this morning as we gather with all of God's children to rejoice in the resurrection of our Lord, Jesus Christ. As today's Gospel from Luke 24 will show us, confusion and fear give way to confident faith when the women who went to the tomb realize Jesus is alive and then share this good news with the other disciples. Through those disciples, this message has reached us also! Just as God had promised through His prophets of old, the Lord Himself will restore creation and bring harmony to all life—beginning with Jesus' resurrection and continuing until the Last Day, when Jesus returns in glory, destroys death itself, and raises us up to new lives in His eternal kingdom. With confidence in God's promises, we say: "I know that my Redeemer lives!" What comfort, what hope, what joy this sweet sentence gives!
Today's Readings
O.T. Isaiah 65:17–25 (The Lord will create new heavens and a new earth.) https://bible.faithlife.com/bible/isaiah/65/17-25?_ga=2.101121985.1590077848.1649944659-257035986.1643645019
N. T. 1 Corinthians 15:19–26 (Christ has been raised from the dead.) https://bible.faithlife.com/bible/1-corinthians/15/19-26?_ga=2.101121985.1590077848.1649944659-257035986.1643645019
Gospel Luke 24:1–12 (The stone has been rolled away! Jesus has risen!) https://bible.faithlife.com/bible/luke/24/1-12?_ga=2.101121985.1590077848.1649944659-257035986.1643645019
Reader: Carlie Zeidler
Today's Altar Flowers are Given to the Glory of God
By Charlotte Visbeck for John Raymond's birthday.
April Mission of the Month
Our neighbors in Ukraine are suffering and they need your love now. Families are leaving behind everything they own and fleeing for their safety. They need immediate aid including food, water, shelter, clothing and medical care. Your gift to Lutheran World Relief will deliver urgent support and care, like critically needed items for families who fled their homes, and medicine and supplies for clinics.
What's Happening Soon
Bible Class Resumes
Monday Bible class will resume meeting on May 2 at 4:00 pm in the Fellowship Room. Please join us!
Worship in the Woods
We will not meet in April so we can all be together for our 70th Anniversary, Palm Sunday, and Easter! We will resume on May 1 at 9:00 am outdoors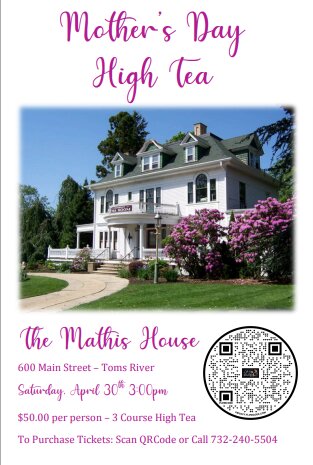 What's Been Happening
Palm Crosses
The palms you received last week are handmade throughout the year by families in seven mud hut villages in Tanzania, East Africa, to supplement meager incomes. Sales help support community projects such as agricultural and vocational training, schools, water systems and emergency relief. These crosses are formed with a loop at the top, allowing them to be hung or worn on a cord. Crafted from dry palm fronds.
Church Life Photos
We have dedicated one of our bulletin boards to church life and memories. If you have photos of any events or happenings with Good Shepherd then please email them to gsppnj@gmail.com or pop them in the church office mailbox. Thank you!
Remember Our Homebound and Elderly
Please remember our homebound and elderly in prayer or with a card or phone call: Annaliese Benson, Fran McCallum, and Robert Mueller. Contact information is listed on the board in the foyer/Narthex.
Financial Information

Thank you for your continuing support!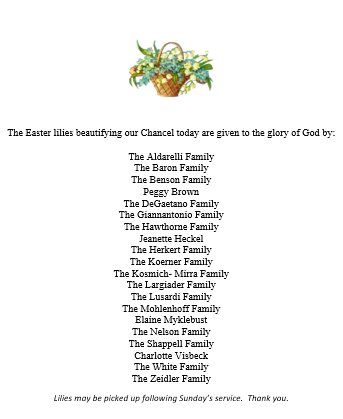 This Week at Good Shepherd Lutheran Church
In Our Prayers
To add someone to our list, please fill out a pink Prayer Request Form and submit it to Pastor or the Church office. Also, please let us know when we can remove names. Prayer requests submitted without a pink form are removed after one week. If we have removed a name in error, please resubmit the name and accept our apologies. Thank you.
Missionaries:
Rev. Dale and Suzanne Kaster, Prague
Hospitalized: Dorothy Meyer and Dennis Smith Jr.
Under Doctor's Care:
Carlee Allfrey, Alice Blaze,
Kieran Dillane, Judy Gruendling,
Dale Kaster, James McCaffrey,
Linda McKelvey, Helen Norris,
Tammy Pausz, Susan Rentas,
Bernadette Roman, John Shand,
Harler Jean Visbeck
Special Needs: Situation in Ukraine, Kim DeAngelo, James McNellis, Robert H. Mueller, the Murray family, Walters family, and Zupanc family. All who serve to keep us healthy, fed, and supplied.
Armed Forces: All who serve to keep us safe.
Kate Gruendling Kelly Handy
Jonathan Kaster Matthew Orgill
Mason Remondelli David Schauer
Readings for Next Sunday
Acts 5:12–32 (The apostles testify publicly as witnesses of Jesus' resurrection.)
Revelation 1:4–18(Jesus is alive forevermore.)
John 20:19–31 (Thomas sees, touches, believes, and confesses the risen Jesus.)
I am a disciple of Jesus Christ.
Our address is: 708 Route 88, Point Pleasant Boro, NJ, 8742