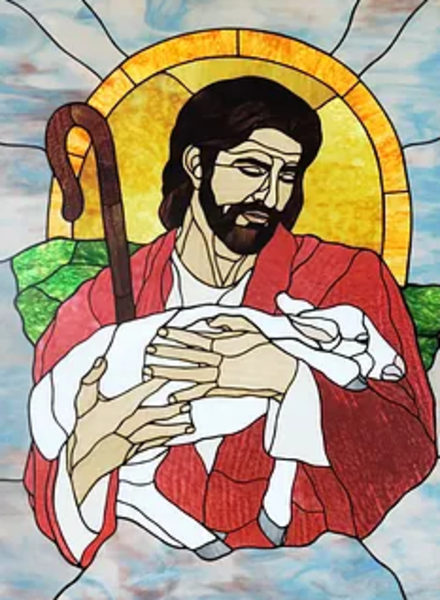 The Shepherd's Voice
Sunday, June 05, 2022
What's Happening Today
As We Gather
Today's Old Testament Reading explains the reason for so many languages: it was to stop the building of the Towel of Babel. But the confusion of tongues was no match for the Holy Spirit. On the Day of Pentecost, the crowd needed no translation, for their ears heard the Gospel in their native languages. The Holy Spirit would also change the disciples' minds from forgetfulness to remembrance of all that our Lord had said. More than that, Jesus Himself was leaving His peace with them. That was important because no one can keep Christ's word perfectly. But their weak faith and sinful condition (and our own) would soon be overcome by the forgiveness He won in His death and resurrection. No stone has been left unturned—including the one in front of our Lord's tomb.
Today's Readings
O.T. Genesis 11:1–9(God confuses languages to stop the building of a great tower.)
N. T. Acts 2:1–21 (The Holy Spirit enables the apostles to be heard in many languages.)
Gospel John 14:23–31 (The Spirit will teach and remind His followers of what Jesus said.)
Reader: Ed Mohlenhoff
June Mission of the Month
Trinity Lutheran Church in Uvalde is partnering with the Texas District to help families and victims impacted by recent tragic events. It has been indicated that financial donations are key. 100% of every gift will go to help with the many needs families and victims are experiencing.
Summer Devotions
The summer editions of Portals of Prayer and Hope-full Living are available on the table in the foyer/Narthex. Please take one for yourself and a friend.
The Free Stuff Table is Back!
Please browse and help yourself. Take something for your family or friends. This time, there are back issues of The Lutheran Witness from 2013 to 2020.
Eagle Scout Award
Brandon Erlenmeyer, a member of our church, will receive his Eagle Scout award this Saturday, June 11, starting at 1:00 pm. After the Court of Honor, which will be held outside on the platform he built for his Eagle Scout project, a small reception will be held downstairs in our Fellowship Hall. If you would like to attend this important event in Brandon's life, please RSVP to his mom, Christina Forlin, at 908-783-9895.
Baby Bottle Boomerang Is ON!
Please pick up your baby bottle today! The annual Baby Bottle Boomerang fundraiser for the Open Door Pregnancy Center goes through the end of June (the 26th). Please be sure to fill your baby bottle with cash and coins, you will be surprised how quickly it fills up. Checks are to be made out to "The Open Door". This is their biggest fundraiser of the year.
Church Life Photos
We have dedicated one of our bulletin boards to church life and memories. If you have photos of any events or happenings with Good Shepherd then please email them to gsppnj@gmail.com or pop them in the church office mailbox. Thank you!
Remember Our Homebound and Elderly
Please remember our homebound and elderly in prayer or with a card or phone call: Annaliese Benson, Fran McCallum, and Robert Mueller. Contact information is listed on the board in the foyer/Narthex.
Financial Information

Thank you for your continuing support!
This Week at Good Shepherd Lutheran Church
In Our Prayers
To add someone to our list, please fill out a pink Prayer Request Form and submit it to Pastor or the Church office. Also, please let us know when we can remove names. Prayer requests submitted without a pink form are removed after one week. If we have removed a name in error, please resubmit the name and accept our apologies. Thank you.
Missionaries:
Rev. Dale and Suzanne Kaster, Prague
Under Doctor's Care:
J.R. Aldarelli, Carlee Allfrey,
Alice Blaze, Kieran Dillane,
Judy Gruendling, Dale Kaster,
James McCaffrey, Linda McKelvey,
Richard Norris, Tammy Pausz,
Susan Rentas, John Shand,
Harler Jean Visbeck
Special Needs: Situation in Ukraine, those effects by the Uvalde shooting, the Brown family, Kim DeAngelo, the Hartdorn family, James McNellis, Robert H. Mueller, the Murray family, and the Zupanc family. All who serve to keep us healthy, fed, and supplied.
Armed Forces: All who serve to keep us safe.
Kate Gruendling Kelly Handy
Jonathan Kaster Matthew Orgill
Mason Remondelli David Schauer
Readings for Next Sunday
Proverbs 8:1–4, 22–31 (The blessings of wisdom)
Acts 2:14a, 22–36 (Peter's Pentecost sermon affirming all the
Lord's work)
John 8:48–59 ("Before Abraham was, I am.")
I am a disciple of Jesus Christ.
Our address is: 708 Route 88, Point Pleasant Boro, NJ, 8742