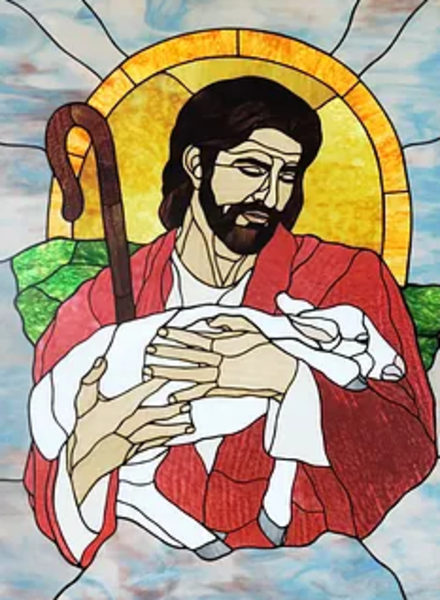 The Shepherd's Voice
Sunday, June 19, 2022
What's Happening Today
As We Gather
As we enter the long Church Year season of Pentecost, the liturgical color green is commonly used for the many weeks ahead. Like many things planted by a gardener or farmer in spring, green shows growth and maturation of that which was planted. In the same way, at this time of the Church Year, we are reminded that that green carries the symbolic importance of our continued need and privilege as God's people to grow and mature as disciples of Christ through the Holy Spirit given. The Readings in this Pentecost season often remind us of the Early Church continuing to grow and spread to all people, which has continued to us here and now, beginning in our Baptism and through all the days the Lord grants us.
Today's Readings
O.T. Isaiah 65:1–9 (Judgment and salvation) https://bible.faithlife.com/bible/isaiah/65/1-9?_ga=2.159425469.164109395.1655127439-257035986.1643645019
N. T. Galatians 3:23–4:7 (Children and heirs of salvation) https://bible.faithlife.com/bible/galatians-3-23--4-7?_ga=2.159425469.164109395.1655127439-257035986.1643645019
Gospel Luke 8:26–39 (Jesus heals a man with demons.) https://bible.faithlife.com/bible/luke/8/26-39?_ga=2.159425469.164109395.1655127439-257035986.1643645019
Reader: Carlie Zeidler
Today's Altar Flowers are Given to the Glory of God
By Charlotte Visbeck, in memory of Ray and Nicholas Visbeck, Charles Johnson, and in honor of all fathers.
June Mission of the Month
Trinity Lutheran Church in Uvalde is partnering with the Texas District to help families and victims impacted by recent tragic events. It has been indicated that financial donations are key. 100% of every gift will go to help with the many needs families and victims are experiencing.
Summer Devotions
The summer editions of Portals of Prayer and Hope-full Living are available on the table in the foyer/Narthex. Please take one for yourself and a friend.
The Free Stuff Table is Back!
Please browse and help yourself. Take something for your family or friends. This time, there are back issues of The Lutheran Witness from 2013 to 2020.
Church Council Meeting
The July Church Council meeting has been moved to Monday, June 27th, at 7 pm.
Baby Bottle Boomerang is Ending!
Please bring in your baby bottle by next Sunday, June 26, and put it on Pastor's desk. We appreciate your support of The Open Door Pregnancy Center in Toms River!
Our Christian Congratulations
Are extended to Adam and Carly Zupkus Bachmann upon the baptism of their daughter, Mina Jean Bachmann. Mena's godparents are Emily Zupkus and Tony Berdecia. May the Lord bless Mina as she grows in the grace and knowledge of her Lord and Savior, Jesus Christ!
Church Life Photos
We have dedicated one of our bulletin boards to church life and memories. If you have photos of any events or happenings with Good Shepherd then please email them to gsppnj@gmail.com or pop them in the church office mailbox. Thank you!
Remember Our Homebound and Elderly
Please remember our homebound and elderly in prayer or with a card or phone call: Annaliese Benson, Fran McCallum, and Robert Mueller. Contact information is listed on the board in the foyer/Narthex.
Financial Information

Thank you for your continuing support!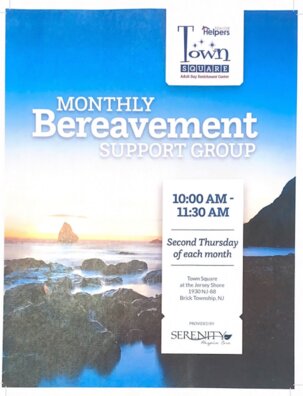 This Week at Good Shepherd Lutheran Church
In Our Prayers
To add someone to our list, please fill out a pink Prayer Request Form and submit it to Pastor or the Church office. Also, please let us know when we can remove names. Prayer requests submitted without a pink form are removed after one week. If we have removed a name in error, please resubmit the name and accept our apologies. Thank you.
Missionaries:
Rev. Dale and Suzanne Kaster, Prague
To Those Who Mourn: Family and friends of Mary Tango.
Under Doctor's Care:
J.R. Aldarelli, Carlee Allfrey,
Alice Blaze, Kieran Dillane,
Judy Gruendling, Dale Kaster,
James McCaffrey, Linda McKelvey,
Richard Norris, Tammy Pausz,
Susan Rentas, John Shand,
Harler Jean Visbeck
Special Needs: Situation in Ukraine, those effected by the recent mass shootings, the Brown family, Kim DeAngelo, the Hartdorn family, James McNellis, Robert H. Mueller, the Murray family, and the Zupanc family. All who serve to keep us healthy, fed, and supplied.
Armed Forces: All who serve to keep us safe.
Kate Gruendling Kelly Handy
Jonathan Kaster Matthew Orgill
Mason Remondelli David Schauer
Readings for Next Sunday
1 Kings 19:9b–21 (Elijah listens to God's Word and
receives His provision.)
Galatians 5:1, 13–25 (The fruit of the Spirit is in those who belong to Christ.)
Luke 9:51–62 (Jesus calls His followers to proclaim the kingdom of God.)
I am a disciple of Jesus Christ.
Our address is: 708 Route 88, Point Pleasant Boro, NJ, 8742