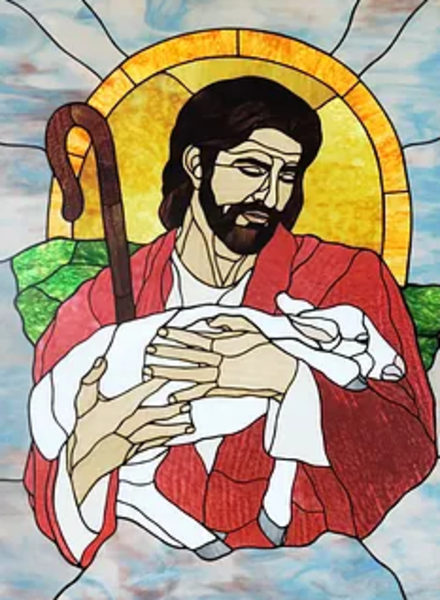 The Shepherd's Voice
Sunday, April 2, 2023
What's Happening Today
As We Gather
Today is a very special day. This is true not only because it is Palm Sunday and the beginning of Holy Week; today is a very special day because the Word of God is proclaimed in our hearing. In this present hour, in this very house of the Lord, His Word delivers to us the saving work of Jesus. Far from being a detached dispatch from a distant deity, this Word of God is living and active, inspired by the life-giving Spirit who, this very day, brings us to the King who humbled Himself by becoming "obedient to the point of death, even death on a cross" (Philippians 2:8). As we gather again in the presence of our crucified and risen King, may we join with the ancients and say, "This is the day that the Lord has made; let us rejoice and be glad in it" (Psalm 118:24).
Today's Readings
O.T.: Isaiah 50:4–9a ("The Lord God helps me.")
N.T.: Philippians 2:5–11 (Jesus humbled Himself to the point of death.)
Gospel: Matthew 21:1-17 (Jesus enters Jerusalem and cleanses the temple.)
Reader: Ed Mohlenhoff
Check Directory
Located in the foyer/narthex is the upcoming directory for 2023. Please review and edit any changes.
Today's Altar Flowers are Given to the Glory of God
By Warren Wolf in celebration of what would have been his parent's 73rd Anniversary.
April Mission of the Month
Dottie's House provides housing assistance and programs for women and children dealing with domestic violence in Ocean County NJ, serving all of NJ. Dottie's House is a long-term, comprehensive program offering a multitude of services to the residents who live there including weekly case management, supportive counseling, domestic violence groups, and therapeutic art classes for the children. They reside in fully furnished apartments, equipped with everything necessary to complete their homes and are able to take everything with them when they successfully graduate from the program. Your donation will help families receive ongoing support on a daily basis to ensure their recovery as they work towards independence and a life free from violence.
Seasonal Insight
Our chancel is vested with purple paraments to indicate the somberness of repentance as we contemplate Jesus' suffering and death for our sins.
Last Call: Easter Lilies
Altar Guild is taking orders for Easter Lilies today after the Service. Price is $10, cash only. Lilies may be taken home immediately after the Service on Easter morning.
Last Call: St. Gregory's Volunteers Needed
Volunteers are needed on April 3,4,5 to help put together baskets and food for St. Gregory's Easter distribution. The hours are 10 am-2 pm. Please call Cathy at 732-892-8105 and say you are from Good Shepherd.
Holy Week 2023
Holy Thursday, April 6, will offer ONE Service at 7:00 pm, not in the morning.
For Good Friday, April 7, we will try something different: ONE Service at 4:00 pm, followed by our annual Fish Fry at 5:30-ish. Details for signing up and paying will be available soon.
Rescheduled Easter Egg Hunt, Saturday, April 8, 1pm-3pm.
We will celebrate the Resurrection of Jesus on Easter Sunday, April 9, with ONE Service at 10:00 am, preceded by a light breakfast at 9:00 am.
We invite you to mark your calendars and join us for this special spiritual journey.
A Few Words from Amanda
Soon I will be taking a short break from Good Shepherd to welcome our baby girl into our family! I plan on being in the office until April 7 and returning mid-July. Theresa, who has filled in before, will be filling my shoes while I am away. I ask for your prayers and well wishes as we transition from becoming a family of 3 to 4!
Bible Class News
Starting on Monday, April 17, we will begin a study of Prayer: A Biblical Spirituality, by John Kleinig. We meet from 4:00 to 5:00 in the Fellowship Room. Please join us and learn how to pray better.
Financial Information
Thank you for your continuous giving!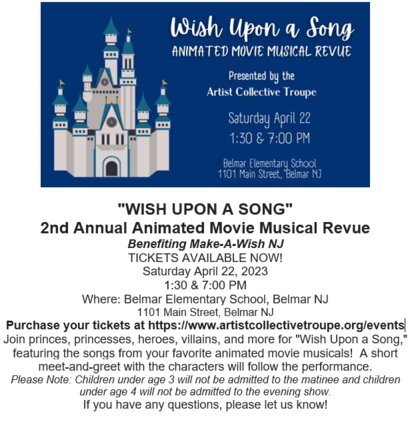 This Week at Good Shepherd Lutheran Church
In Our Prayers
To add someone to our list, please fill out a pink Prayer Request Form and submit it to Pastor or the Church office. Also, please let us know when we can remove names. Prayer requests submitted without a pink form are removed after one week. If we have removed a name in error, please resubmit the name and accept our apologies. Thank you.
Missionaries:
Rev. Dale and Suzanne Kaster, Prague
Those Who Mourn: Lydia Smith and Christye Abel
Under Doctor's Care:
Joan Aldarelli J.R. Aldarelli,
Carlee Allfrey, Alice Blaze,
Kieran Dillane, Garrett Gruendling,
Ernest Johnson, Dale Kaster,
Linda McKelvey, Erna Meyerle,
Kenneth Pausz, Tammy Pausz,
Susan Rentas, Kate Rubin,
John Shand, Mary Skalitza,
Joe Sroka, Harler Jean Visbeck,
Nancy Widman, Janice Yunginger,
Carlie Zeidler
Special Needs: The Brown family, James McNellis, Robert H. Mueller, the Murray family, and the Zupanc family. All who serve to keep us healthy, fed, and supplied.
Armed Forces: All who serve to keep us safe.
Daniel Gewecke Katie Gruendling
Kelly Handy Jonathan Kaster
Matthew Orgill Mason Remondelli David Schauer
I am a disciple of Jesus Christ.
Our address is: 708 Route 88, Point Pleasant Boro, NJ, 8742