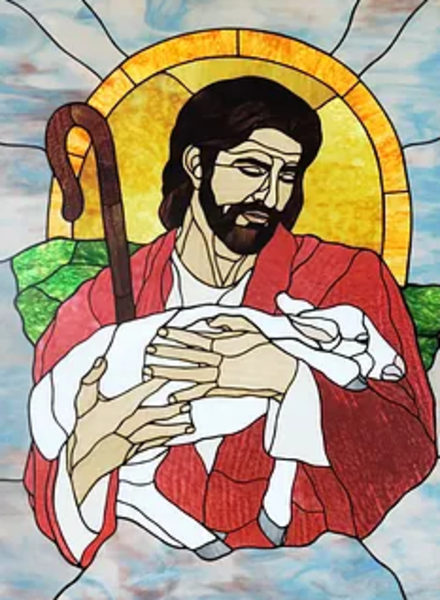 The Shepherd's Voice
Sunday, July 19, 2020
What's Happening Today
As We Gather
Why must we endure the questions, the challenges, and the things that are not as they should be? The disciples long ago wondered about this too. Why are there weeds in God's field and what can be done about it? The seed was good, but God has enemies, and so do you. It is not given to us to resolve this until the Lord's time, when He will separate the weeds from the wheat. It is enough for us to know that God knows the hearts of people and that this tension will not endure. When Jesus comes in His glory, the angels will gather out of His kingdom all who do not belong. Then the righteous shall shine like the sun, so take heart, people of God.
Today's Readings
O.T. Isaiah 44:6–8 (Is there a God besides the Lord?)
https://bible.faithlife.com/bible/isaiah/44/6-8
N. T. Romans 8:18–27 (Sufferings are not worth comparing to the glory to be revealed.)
https://bible.faithlife.com/bible/romans/8/18-27
Gospel Matthew 13:24–30, 36–43 (Then the righteous shall shine like the sun.)
https://bible.faithlife.com/bible/matthew/13/24-30
https://bible.faithlife.com/bible/matthew/13/36-43
Service Changes
The reopening of Good Shepherd, as with everything else, is a fluid process, with changes along the way in response to changing realities. Accordingly, each Service is no longer restricted to sitting on one side of the nave. This is possible because the 9:30 Livestream Service will clean up after itself -- each person will be given a disinfectant wipe to wipe down the area around where they sat. Various churches have implemented this procedure. This means the attendance limit in each Service is increased to 50 people. Face masks and social distancing (not sitting in taped pews) are still required, as well as being symptom-free and exposure-free for two weeks. Thank you!
Last call: Portals of Prayer
The new Portals of Prayer are ready. You will be able to get them in the foyer/narthex.
This Week at Good Shepherd Lutheran Church
In Our Prayers
To add someone to our list, please fill out a pink Prayer Request Form and submit it to Pastor or the Church office. Also, please let us know when we can remove names. Prayer requests submitted without a pink form are removed after one week. If we have removed a name in error, please resubmit the name and accept our apologies. Thank you.
Missionaries:
Rev. Dale and Suzanne Kaster, Prague
Pastor Matt Lytikainen and the Kairos Network
Under Doctor's Care:
John Aldarelli Barbara Bellamy Henry Benson
Alice Blaze Sheryl Borkowski Leah Farina
Vicky Forte Paul Giannantonio Punna Khanna
Jeanie Lyness Daniel McCallum Linda McKelvey
John Shand Dennis P. Smith Jr Gloria Smith
Harler Jean Visbeck Ray Visbeck
Special Needs: The Murray family, Ilona Poitras, the Renout family, and the Zupanc family. All who serve to keep us healthy, fed, and supplied.
Armed Forces: All who serve to keep us safe.
Christopher Garrigan Justin Gruendling Kelly Handy
Travis Harvey Jonathan Kaster Matthew Orgill
Mason Remondelli David Schauer
Readings for Next Sunday
Deuteronomy 7:6–9 (He has chosen you to be His treasured possession.)
Romans 8:28–39 (Nothing can separate us from the love of God in Christ.)
Matthew 13:44–52 (The kingdom of God is like a hidden treasure.)
I am a disciple of Jesus Christ.
Our address is: 708 Route 88, Point Pleasant Boro, NJ, 8742