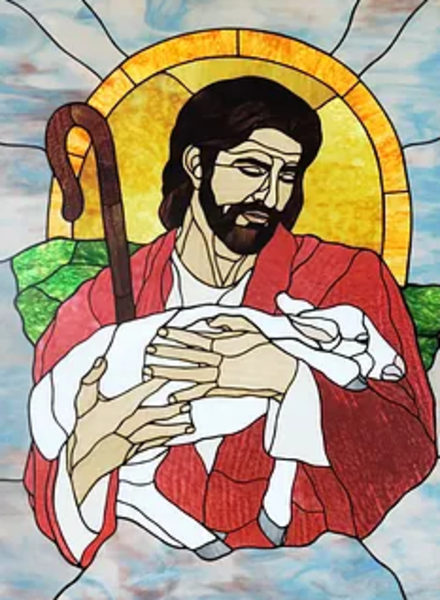 The Shepherd's Voice
Sunday, July 26, 2020
What's Happening Today
As We Gather
Treasures are hard to find and even harder to hold on to. Jesus describes the kingdom of God as a great treasure hidden in a field, a pearl of great price, and a net full of fish. But this treasure is one of God's own making. He esteems us His treasured possession and delivers up His own Son that we might be His own and live under Him in His kingdom without end. On earth that treasure is hidden in the dirt, found side by side among cheap trinkets, and in nets that hold good and bad fish. But one day, it will all be clear. They will be set apart and the false treasures exposed. For now, it is enough to believe His Word and trust in His promise and hold steadfast to His Son.
Today's Readings
O.T. Deuteronomy 7:6–9 (He has chosen you to be His treasured possession.)https://bible.faithlife.com/bible/deuteronomy/7/6-9
N. T. Romans 8:28–39 (Nothing can separate us from the love of God in Christ.)https://bible.faithlife.com/bible/romans/8/28-39
Gospel Matthew 13:44–52 (The kingdom of God is like a hidden treasure.)https://bible.faithlife.com/bible/matthew/13/44-52
Service Changes
The reopening of Good Shepherd, as with everything else, is a fluid process, with changes along the way in response to changing realities. Accordingly, each Service is no longer restricted to sitting on one side of the nave. This is possible because the 9:30 Livestream Service will clean up after itself -- each person will be given a disinfectant wipe to wipe down the area around where they sat. Various churches have implemented this procedure. This means the attendance limit in each Service is increased to 50 people. Face masks and social distancing (not sitting in taped pews) are still required, as well as being symptom-free and exposure-free for two weeks. Thank you!
Financial Update

This Week at Good Shepherd Lutheran Church
In Our Prayers
To add someone to our list, please fill out a pink Prayer Request Form and submit it to Pastor or the Church office. Also, please let us know when we can remove names. Prayer requests submitted without a pink form are removed after one week. If we have removed a name in error, please resubmit the name and accept our apologies. Thank you.
Missionaries:
Rev. Dale and Suzanne Kaster, Prague
Pastor Matt Lytikainen and the Kairos Network
Under Doctor's Care:
John Aldarelli Barbara Bellamy Henry Benson
Alice Blaze Sheryl Borkowski Leah Farina
Vicky Forte Paul Giannantonio Punna Khanna
Jeanie Lyness Daniel McCallum Linda McKelvey
John Shand Dennis P. Smith Jr
Harler Jean Visbeck Ray Visbeck
Special Needs: The Murray family, Ilona Poitras, the Renouf family, and the Zupanc family. All who serve to keep us healthy, fed, and supplied.
Armed Forces: All who serve to keep us safe.
Christopher Garrigan Justin Gruendling Kelly Handy
Travis Harvey Jonathan Kaster Matthew Orgill
Mason Remondelli David Schauer
Readings for Next Sunday
Isaiah 55:1–5 (Come, all who hunger and thirst.)
Romans 9:1-13) (Paul anguishes over the people of Israel.)
Matthew 14:13–21 (Jesus fed more than five thousand, and all were satisfied.)
I am a disciple of Jesus Christ.
Our address is: 708 Route 88, Point Pleasant Boro, NJ, 8742