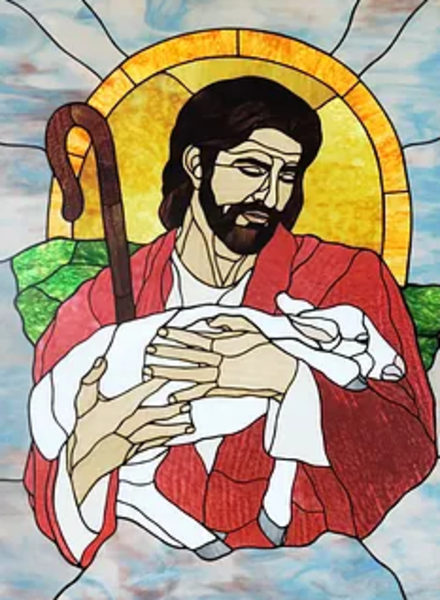 The Shepherd's Voice
Sunday, August 16, 2020
What's Happening Today
As We Gather
The earthly ministry of Jesus was for the most part in a restricted geographical area. For the three years of His public work, He traveled in the area of Judea and Galilee with a singular sojourn through Samaria. But at least on one occasion, He went beyond familiar boundaries north to the district of Tyre and Sidon, in what today is Lebanon. There He brought healing for the daughter of a Canaanite woman, a person seen as a Gentile and an inferior by the Jews of His home area. The love of Jesus broke down barriers and reached across divides. As people who have been sought out by Jesus, we seek ways to extend His love as the Holy Spirit works in and through us.
Today's Readings
O.T. Isaiah 56:1, 6–8 (God's house of prayer is for all people.)
https://bible.faithlife.com/bible/isaiah/56/1
N. T. Romans 11:1–2a, 13–15, 28–32 (God will have mercy on both Jew and Gentile.)https://bible.faithlife.com/bible/romans-11-1--2ahttps://bible.faithlife.com/bible/romans/11/13-15https://bible.faithlife.com/bible/romans/11/28-32
Gospel Matthew 15:21–28 (Jesus heals the daughter of a pleading woman.)
https://bible.faithlife.com/bible/matthew/15/21-28
Pastor on Vacation
Pastor Schonberg is on vacation for 2 weeks. If an emergency arises that requires a pastoral presence, please contact Rev. Brad Hildebrandt at 239-293-3261. Pastor Schonberg will be back in the office on Wednesday, September 2. Thank you.
Service Reminder
We are currently offering two Services in our air conditioned nave: a 9:30 Livestream Service that you can watch on our church Facebook page, or later in the day or week on our Facebook page or website; and an 11:00 Spoken Service which has some traditional music from a CD. We are not handing out or using paper of any kind. We are requiring face masks (we have extras by the front door if you need one) and social distancing (every other pew is closed). We have hand sanitizer at the front door and at each restroom door. We do not pass an offering plate; instead, it is located in the back of the nave for you to deposit the offering you have brought. At the end of the 9:30 Service, sanitizing wipes are distributed so that each person can wipe down the area around where they have sat. With all of these procedures, each Service can accommodate 25 people (only 10 to 15 people are currently attending each Service). At the end of each Service, people are dismissed from the back pews first, then the middle pews, and finally the front pews. Please join us as we safely rebuild our Services!
Communion Reminder
We are currently offering Communion according to our usual schedule: at 9:30 on the first and third Sunday, at 11:00 on the second and fourth Sunday, and at both Services on the fifth Sunday. However, our procedure is slightly different. Communion is now set up on a table in front of the first pew which Pastor moves to the front of the center aisle. The bread and the wine are prepared in individual disposable containers in two trays of our Communion ware. After Pastor consecrates the elements, people are invited to come forward in a single line, six feet apart from each other. They pick up a container of each of the elements and return to their seat. When all have returned, we all commune together as Pastor says, "Take, eat, the body of Christ..." and "Take, drink, the blood of Christ..." At the end of the Service, people dispose of their empty containers into the receptacle located in the back of the nave by the offering plate. Please join us as we once again share in the gift and blessing of this Sacrament.
Hurricane Isaias Branch & Brush Clean Up
Beginning on August 10, the Department of Public Works has begun a town wide clean up from the recent storm. They began in section one and will end in Section 5. They will go through every street one time. Brush must be out at the curb. Only debris up to 3" diameter and 6' in length will be picked up. It does not have to tied. Residents may also bring their debris to the Arthur Avenue Recycling Center. Nothing larger that 3" in diameter and 6' in length will be accepted. Proof of residency is required at the center. Please call 732-892-1287 with any questions.
This Week at Good Shepherd Lutheran Church
In Our Prayers
To add someone to our list, please fill out a pink Prayer Request Form and submit it to Pastor or the Church office. Also, please let us know when we can remove names. Prayer requests submitted without a pink form are removed after one week. If we have removed a name in error, please resubmit the name and accept our apologies. Thank you.
Missionaries:
Rev. Dale and Suzanne Kaster, Prague
Pastor Matt Lytikainen and the Kairos Network
Under Doctor's Care:
John Aldarelli Barbara Bellamy Henry Benson
Alice Blaze Sheryl Borkowski Leah Farina
Vicky Forte Paul Giannantonio Punna Khanna
Jeanie Lyness Daniel McCallum Linda McKelvey
John Shand Dennis P. Smith Jr
Harler Jean Visbeck Ray Visbeck
Special Needs: The Murray family, Ilona Poitras, the Renouf family, and the Zupanc family. All who serve to keep us healthy, fed, and supplied.
Armed Forces: All who serve to keep us safe.
Christopher Garrigan Justin Gruendling Kelly Handy
Travis Harvey Jonathan Kaster Matthew Orgill
Mason Remondelli David Schauer
Readings for Next Sunday
Isaiah 51:1–6 (The salvation of the Lord will be forever.)
Romans 11:33–12:8 (We are one Body in Christ.)
Matthew 16:13–20 (Jesus is confessed as the Christ.)
I am a disciple of Jesus Christ.
Our address is: 708 Route 88, Point Pleasant Boro, NJ, 8742