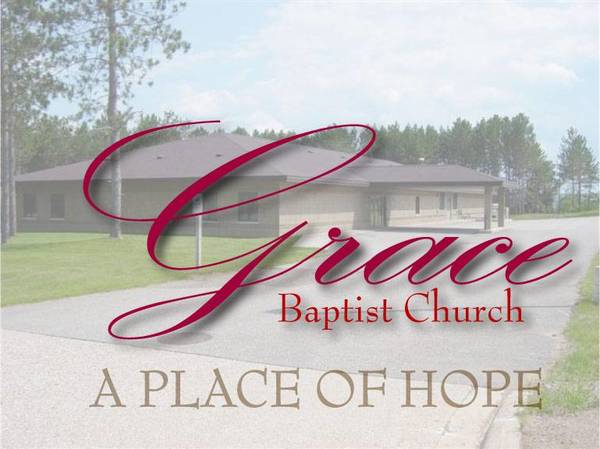 Grace's Newsletter & Services Tomorrow
by Cindy Yelich
The Glory of Weakness 💪
Early in her ninth decade of life, my great aunt Leona developed Alzheimer's. She is a woman who came to intimately know the LORD through His redemptive love and restoration early in her life (Ephesians 2:1-5). As her disease progressed, she no longer recognized her cherished children, grandchildren, or siblings. Although (temporarily) she did not know even her closest family members with her remaining days on Earth, she never lost recognition, fellowship, or the joy of her LORD & Savior, Jesus, the Christ! 😇 (2 Cor. 4:16-18) And now, we can praise God together because we know she is currently rejoicing, just as many others from our family and friends that have gone before us rejoice, even more gloriously in His presence (Ephesians 2:6-8).
In the apostle Paul's letter the Corinthian church, with his many trials and tribulations, Paul testifies to the divine, sovereign, power of God founded in His very nature, love.
2 Corinthians 12:9 in the Amplified Bible says: "But He said to me, my grace (my favor, loving kindness, and mercy) is enough for you [sufficient against any danger and enables you to bear the trouble manfully]; for my strength and power are made perfect (fulfilled and completed) and show themselves most effective in [your] weakness. Therefore I will all the more gladly glory in my weakness and infirmities, that the strength and power of Christ (the Messiah) may rest (yes, may pitch a tent over and dwell upon me" Amen
Prayer: Dear Lord, although the trials and losses of this fallen world seem almost too much to bear at times we are grateful that you are greater and that we can take refuge and find strength as we trust in You, our God. We are grateful that you know the love in our hearts for you as our words cannot fully express the praise due you. Help us to encourage one another as we testify of you, for your glory.
Meditation & Memorization
Choose one or more of the following Words of Life to meditate on and memorize:
There is no fear in love, but perfect love drives out fear, because fear includes punishment, and the one who is afraid has not been perfected in love. (1 John 4:18)
I have said these things to you so that in me you may have peace. In the world you have affliction, but have courage! I have conquered the world." (John 16:33)
Therefore we do not lose heart, but even if our outer person is being destroyed, yet our inner person is being renewed day after day. For our momentary light affliction is producing in us an eternal weight of glory beyond all measure and proportion, because we are not looking at what is seen, but what is not seen. For what is seen is temporary, but what is not seen is eternal. (2 Corinthians 4:16–18)
And he said to me, "My grace is sufficient for you, because the power is perfected in weakness." Therefore rather I will boast most gladly in my weaknesses, in order that the power of Christ may reside in me. (2 Corinthians 12:9)
And you, although you were dead in your trespasses and sins, in which you formerly walked according to the course of this world, according to the ruler of the authority of the air, the spirit now working in the sons of disobedience, among whom also we all formerly lived in the desires of our flesh, doing the will of the flesh and of the mind, and we were children of wrath by nature, as also the rest of them were. But God, being rich in mercy, because of his great love with which he loved us, and we being dead in trespasses, he made us alive together with Christ (by grace you are saved), and raised us together and seated us together in the heavenly places in Christ Jesus, in order that he might show in the coming ages the surpassing riches of his grace in kindness upon us in Christ Jesus. For by grace you are saved through faith, and this is not from yourselves, it is the gift of God; (Ephesians 2:1–8)
"The Way" to Go, "The Way" to Grow
Ask the LORD to give you a special scripture meant intimately for you at this time, and rejoice in the way He blesses you!!!
Announcements
***Due to the severe weather for tonight into tomorrow, we have decided to cancel both the Sunday School hour & the main services.***
This Wednesday —The Prayer & Bible Study in the Book of Daniel continues at 6:30 pm.
Sunday — The adult Sunday School continues the "Way of the Master" evangelism training at 09:30.
This Thursday — The Men's & Ladies' Bible Study resume each Thursday for the spring semester.
TEEN RETREAT -- March 15-16th at Northland! Speaker is Don Stubbs from Off The Wall Ministry out of Chicago. $40 to cover food, lodging and activities.
Our directory is now online! You can visit our website and you must be signed into our site with your FaithLife account in order to access the Directory page at www.GraceKingsford.org/Directory
We want to make it easy for you to respond to what God is doing in your life by giving donations and offerings, so starting now, we're using a new system for online Giving. You can:
Give online with your credit card, debit card, or bank account @ Gracekingsford.org/give
Set up and manage recurring gifts
View giving history and tax statements
You can give without setting up any an account, but for recurring donations and to keep track of your giving history, you'll need to make an account.
You can even give by texting! Just text the word "Give" with the dollar amount following to (906) 205-0188 - it's that easy!
What's great about this account, though, is it's the same Faithlife account that loops you into what's going on in our church faithlife.com/gracekingsford. So after you give online, you are a literally a click away from our church's online fellowship hall, so to speak, where you'll see prayer requests, announcements, notes from our leadership, etc. There is even an app you can install on your phone!
Thank you for giving cheerfully toward the mission of our church and stay tuned to more details!
Our Prayers
Walter Jensen—Walter currently is recovering from sepsis.
Brett & Kim [Kris' daughter & Son-in-law] They have been attempting to adopt a Chinese boy, but Brett has been denied a visa.
William O'Connell—[Brandy's Stepfather] He has squamous cell carcinoma and will be needing surgery very soon.
Pastor Warren Geldmeier—[of First Baptist in Norway] His cancer now has been diagnosed as terminal.
"Sunny Boy" Curt [Eldon's Cousin] has terminal cancer with only weeks to live, please keep Eldon & the whole family in your prayers.
President Trump— That he would keep a humble heart, seeking out what is right despite the costs, and that he would reject all ungodliness.
A Place of Hope
Our address is: 1295 Pyle Drive, Kingsford, MI, 49802