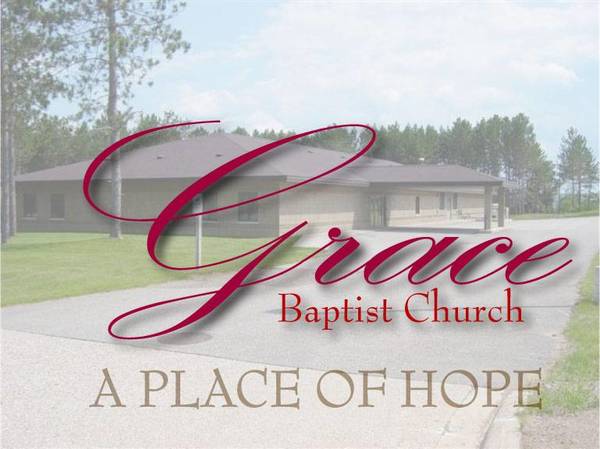 COVID-19 & GRACE 3.0
This Sunday's Service
An updated message from your Pastor
Dear friends and family in Christ,
I want to remind us to be alert but not anxious. We are aware of our governor's newest executive orders prohibiting any gathering, and that churches are exempt from enforcement.
Our president has the goal of churches meeting in person on Easter Sunday and I pray that this will happen safely.
We will continue extra logical precautionary steps to protect ourselves and the ones we love motivated by wisdom--not fear.
The Deacons and I have discussed the progression of this world crisis, how our church must respond, as well as the current known facts. These facts are as follows:
Legally, we can still meet as a church. I had received feedback this past week that we had disobeyed God-given authorities by meeting in person. But, Michigan Governor's orders had said in Executive Order 2020-11 and still today in Executive Order 2020-21 say that a place of religious worship is not subject to penalty. This is directly from the governor's orde: #10. Nothing in this order should be taken to supersede another executive order or directive that is in effect, except to the extent this order imposes more stringent limitations on in-person work, activities, and interactions. Consistent with prior guidance, a place of religious worship, when used for religious worship, is not subject to penalty under section 14.
As of the date and time of this email, there is three confirmed cases of COVID-19 scattered in the Upper Peninsula (Luce County, Marquette County and Chippewa County). I realize that the virus could potentially be present here in our town without a confirmed case near us.
There are some in our local church who are in the high risk category. We have some who are currently sick and/or have compromised immune systems and/or are at least 60 years of age or older. We do not recommend for those in our church in these categories to meet in any groups right now until the crisis is adverted.
I repeat that I hate the idea of preventing God's people from entering God's house to pray and worship together. However, given the current TEMPORARY situation, the deacons and I encourage you to stay home at least for the next two weeks (but our doors will still be unlocked this Sunday). I will be praying, praising, studying, and worshiping in this place. We have canceled the early morning prayer time, the fellowship time, Sunday school, Nursery services, Wednesday night prayer & study, and the Men's & Ladies' Thursday Bible study for the next two weeks. So for this Sunday, I will be at the church building for the main service at 10:45am. We feel that its best for you to stay home, BUT for you to CONTINUE worship in your home during this time. You can listen to my sermon that will be posted online OR on our new YouTube LiveStream Channel (click 'subscribe')! I will try to have the recorded sermon ready soon after the service is over available at GraceKingsford.org/sermons.
Here's one simple thing you can do to help us right now- sign up for recurring online giving at GraceKingsford.org/give. All major credit cards and debit cards are accepted. Or through your bank. (Credit, debit, ACH, and bill pay are all easy options for recurring giving.) That way, even if we have to cancel traditional services, we're still financially able to minister to our community. Also, for your convenience and privacy, there is an automated text message system where you can text the word 'Give' with the whole dollar amount (e.g. Give 100) to (906) 205-0188.
Consider Paul's message to the church in 1 Corinthians 15:1-2:
"Now about the collection for the Lord's people: Do what I told the Galatian churches to do. On the first day of every week, each one of you should set aside a sum of money in keeping with your income, saving it up, so that when I come no collections will have to be made."
Would you join with me, the leaders of the church, and the other early adopters and pray about setting up a portion of your giving via recurring giving? There are many benefits to both givers and the church.
You can give even if you are sick or traveling.
We can better predict our budget for supporting other ministries and the community.
If we have to cancel church, we can still help people in need. (Often in severe weather or during a crisis, the need in our community increases.)
Recurring giving is easy to set up and can be done through our online system: GraceKingsford.org/give
You could also still mail in an offering to 1295 Pyle Dr. if you prefer not to use the online system.
When you take this step, you're telling our finance team that it's okay for them to release funds to spend in crisis situations like the COVID-19 outbreak, because they know that it won't leave the church totally depleted.
So, would you prayerfully consider signing up for recurring online giving today?
I look forward to seeing you this Sunday, even if it is just on our new LiveStream!!!
Our address is: 1295 Pyle Drive, Kingsford, MI, 49802