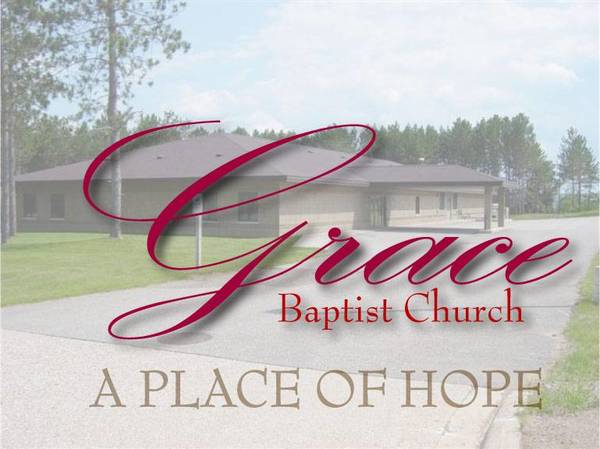 Weekly Newsletter
By Ron & Mary Alice Follett
THE SONS OF KORAH
If you are like most of us, we come across names, words phrases which are unfamiliar in Scripture. Well that happened when we were reading Psalm 84 and 85 which were attributed to the Sons of Korah. So, who were the sons of Korah and who was Korah?
Well, it is a very interesting story. One with a very serious message from God. One we should take heed of.
It begins with the Levites who were one of the 12 tribes of Israel who were chosen for full time service to the Lord. The three sons of Levi were Gershon, Merari and Kohath. Each had their own specific duties with regards to the care of the tabernacle. Herein begins the problem. The Geshonites and Meranites were allowed to transport the tabernacle implements by cart, but because the Kohathites were carrying the articles of the sanctuary used in ministering the had to carry the implements by carrying them on their shoulders. A very difficult task and they were also not allowed to touch the tabernacle or its articles or they would die.
Well, you guessed it. Whining, complaints, rebellion. Korah, the grandson of Kohath (It's always the spoiled kids) started to run with the wrong crowd and they began to challenge the right of Moses and Aaron to the priesthood (Numbers 16). Moses summoned the rebellious men to stand before God and burn incense. God also warned Moses to tell the assembly to get away from Korah and his companions Dathan ,Abiram and the other rebels. Here is what happened, "Moses said, 'This is how you will know that the LORD has sent me to do all these things and that it was not my idea: If these men die a natural death and suffer the fate of all mankind, then the LORD has not sent me. But if the LORD brings about something totally new, and the earth opens its mouth and swallows them, with everything that belongs to them, and they go down alive into the realm of the dead, then you will know that these men have treated the LORD with contempt.' As soon as he finished saying all this, the ground under them split apart and the earth opened its mouth and swallowed them and their households, and all those associated with Korah, together with their possessions. They went down alive into the realm of the dead, with everything owned; the earth closed over them, and they perished and were gone from the community. At their cries, all the Israelites around them fled, shouting. 'The earth is going to swallow us too!' And fire came out from the LORD and consumed the 250 men who were offering the incense" (Numbers 16:28-35).
That obviously put and end to Korah and the rebellion. It is a serious reminder that God isn't playing around. As it turned out God wasn't finished with the line of Korah. Apparently, it is speculated that either Korah's sons were very young and spared or that he had sons that did not go along with the rebellion (Numbers 26:9-11) because after seven generations the prophet Samuel arose from the line of Korah. The Korahites became doorkeepers and custodians for the tabernacle. One group joined King David in military exploits and won the reputation of being expert warriors and some became great leaders in choral and orchestral music in the tabernacle.
Some of the most beautiful Psalms written were written by these men. Take the time to read all eleven. Psalms 42-50, 62, and 72-85. Psalm 46: 1-3 has a powerful message, "God is our refuge and strength, an ever-present help in trouble. Therefore we will not fear, though the earth give way and the mountains fall into the heart of the sea, though its waters roar and foam and the mountains quake with their surging."
These men remembered what happened to their ancestors and learned humility, acceptance and love of where God placed them, and a deep appreciation of the awesomeness of God. "Be still and know that I am God; I will be exalted among the nations, I will be exalted in the earth" Psalm 46:10
So, let us remember the Sons of Korah and their heritage as we read the Psalms they penned. God's redemptive mercy is woven throughout the history of these people. God teaches through His word and shows us how great and incredible are His power and love.
"For a day in your courts is better than a thousand elsewhere. I would rather be a doorkeeper in the house of my God than dwell in the tents of wickedness." Psalm 84:10
NEW ONLINE Offering option
We want to make it easy for you to respond to what God is doing in your life by giving donations and offerings, so starting now, we're using a new system for online Giving. You can:
Give online with your credit card, debit card, or bank account @ Gracekingsford.org/give
Set up and manage recurring gifts
View giving history and tax statements
You can give without setting up any an account, but for recurring donations and to keep track of your giving history, you'll need to make an account.
You can even give by texting! Just text the word "Give" with the dollar amount following to (906) 205-0188 - it's that easy!
What's great about this account, though, is it's the same Faithlife account that loops you into what's going on in our church faithlife.com/gracekingsford. So after you give online, you are a literally a click away from our church's online fellowship hall, so to speak, where you'll see prayer requests, announcements, notes from our leadership, etc.
Thank you for giving cheerfully toward the mission of our church and stay tuned to more details!
A Place of Hope
Our address is: 1295 Pyle Drive, Kingsford, MI, 49802