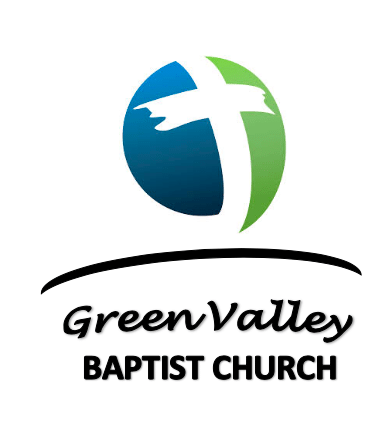 January 16th, 2022
Reflecting the Son in the Valley
Order of Service
Morning Worship
10:30 a.m.
Welcome to Green Valley Baptist Church
Announcements
Deacon Ordination of
Bob Smith, Phil Clifton, Ernie Vinson
Hymn of Praise - No. 660
I Will Serve Thee
Hymn No. 495
Serve the Lord With Gladness
Pastoral Prayer Steve Wagner
Recommendation of the Ordination Council
Church Votes to Proceed with Ordination
Testimony from the Candidates
Hymn No. 424
The Servant Song
Offertory Prayer Rick Woodard
Offertory Marilyn Schum
Hymn No. 520
The Longer I Serve Him
Message - Pastor John Guillott
DEACON ORDINATION SERVICE
Acts 6:1-7; 1 Timothy 3:13-16
Ordination Prayer
Charles Logan
Invitation Hymn No. 598
Wherever He Leads I'll Go
Benediction Rick Woodard
Greetings of Candidates and Family
Announcements
Connection Cards: Please fill out a connection card if you are a
first-time visitor, have special needs, a prayer request, or if you
wish to talk to anyone on the pastoral staff. Completed cards may
be dropped in the offering plate or given to one of the ushers.
2021 Annual Giving Statements: Will be available for pickup today and next Sunday Jan 23rd on a table in the back foyer. Statements will also be available for pick up in the church office during regular business hours. All statements not picked up by Jan 26th will be mailed on Jan 27th .
Green Valley and Sahuarita Food Banks: During our Drive thru Nativity, we were able to collect a total of 789 pounds of food and $1,145.06 dollars in contributions. What a blessing!
Parking:
The safety Team respectfully requests that, during Sunday services, congregants without valid DMV handicap permits not park in the limited handicap spaces on the north and west church parking areas.
Annual Business Meeting/Prayer Meeting: Scheduled for Wednesday, Jan 19th at 6:00 PM. All welcome.
5TH Sunday Singing: January 30 th at 6:00 pm. Please let Marilyn or JP know if there is a special song you would like to sing.
Birthdays
Joyce Spaude - Jan 18
Bob Stewart - Jan 18
Bud Blumke - Jan 18
Dave Carlson - Jan 18
Ken Welsh - Jan 20
Deacon of the Week: Rick Woodard
Alternate of the Week: Bud Blumke
The men serving on our Deacon Ministry Team are servant ministers who are called to help our pastors meet the needs of the church family.
DEACON ORDINATION
Acts 6:1-6; 1 Timothy 3:13-16
A WORD FOR THE DEACONS (Acts 6:1-7)
The deacons should serve alongside the pastors
The deacons should serve the congregation
The deacons should be a witness to the world
A WORD FOR THE CHURCH
The church should pray for its deacons
The church should encourage its deacons
The church should follow the leadership of its deacons
This Week at GVBC
Sunday, Jan 15 - (Bible Reading – Matthew 15)
9:00 am Sunday School Classes (several classes to choose from)
10:30 am Worship Service – Pastor John Guillott
3:00 pm Silver Springs Service – Charles Logan
6:00 pm LIFE Group
Monday, Jan 16 - (Bible Reading – Matthew 16)
9:30 am Ladies Bible Study
Tuesday, Jan 17 - (Bible Reading – Matthew 17)
11:30 am Saints Alive - game day
Wednesday, Jan 18 - (Bible Reading – Matthew 18)
6:00 pm Prayer Meeting
6:45 pm Choir Practice
Thursday, Jan 19 - (Bible Reading – Matthew 19)
8:30 am Breakfast & Men's Bible Study at 9:00am
10:00 am Ladies Bible Study
2:00 pm WOM
6:00 pm Facebook Devotional
Friday, Jan 20 - (Bible Reading –Matthew 20)
Saturday, Jan 21 - (Bible Reading – Matthew 21)
6:00 pm Facebook Devotional