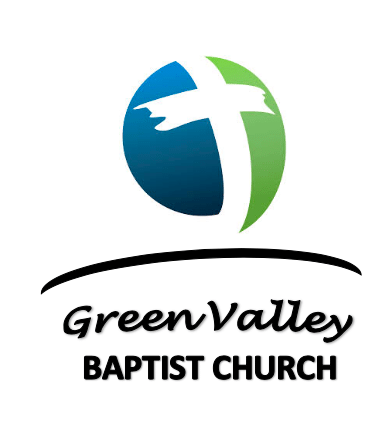 January 30th, 2022
Reflecting the Son in the Valley
Order of Service
Welcome to Green Valley Baptist Church
Morning Worship
10:30 a.m.
Welcome and Prayer
There's Something About That Name
He Keeps Me Singing
Love Lifted Me
Message - Pastor John Guillott
Prodigal
THE FATHER'S HEART
Luke 15:1-10
Announcements
Memory Verse for February Bible Reading
Keep yourselves in the love of God, waiting expectantly for the mercy of our Lord Jesus Christ for eternal life. (Jude 21)
Birthdays
Bill Lauer Jan 30
Bill Harper Feb 3
Joan Dixon Feb 4
Gabriel Rodrigues Feb 5
Deacon of the Week: Charles Logan
The men serving on our Deacon Ministry Team are servant ministers who are called to help our pastors meet the needs of the church family.
The Father's Heart
In this 15th chapter of Luke, we find three powerful stories that Jesus told to a gathering of people around Him. He told all three stories in response to an accusation that was made against Him. Over the next few weeks, we are going to walk through Luke 15 and look at all three stories in their context.
Through these stories - He is showing that our God is passionate about finding the lost and bringing them home.
So, from the first two stories, I can tell you a few ways God demonstrates that passion.
Read Luke 15:1-10…
HE TAKES THE LOSS PERSONALLY
HE SEARCHES FERVENTLY
HE CELEBRATES THE RETURN JOYFULLY
This Week at GVBC
Sunday, Jan 30 - (Bible Reading – Matthew 27:32-66)
9:00 am Facebook – JP's class only
10:30 am Worship Service – Pastor John Guillott
ONLINE ONLY
Monday, Jan 31 - (Bible Reading – Matthew 28)
Tuesday, Feb 1 - (Bible Reading – Genesis 1-2)
Wednesday, Feb 2 - (Bible Reading – Genesis 3-4)
Thursday, Feb 3 - (Bible Reading – Genesis 5-6)
6:00 pm Facebook Devotional
Friday, Feb 4 - (Bible Reading –Genesis 7-8)
Saturday, Feb 5 - (Bible Reading – Genesis 9-10)
6:00 pm Facebook Devotional