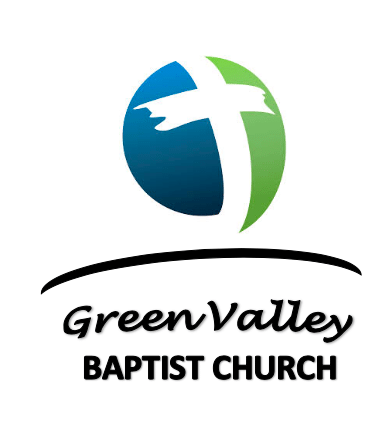 March 13th, 2022
Reflecting the Son in the Valley
Order of Service
Morning Worship
10:30 a.m.
Welcome to Green Valley Baptist Church
Announcements
Hymn of Praise - No. 660
I Will Serve Thee
Hymn No. 670
Make Me a Blessing
Pastoral Prayer - Pastor John Guillott
Hymn No. 680
All the Way My Savior Leads Me
Hymn No. 676
O Jesus, I Have Promised
Missionary Moments
Offertory Prayer - Ernie Vinson
Offertory Music - Marilyn Schum
Message - Pastor John Guillott
Series: Paradox
LAST IS FIRST
Matthew 19:13-30
Invitation Hymn No. 483
The Savior Is Waiting
Benediction - Ernie Vinson
Announcements
Connection Cards: Please fill out a connection card if you are a
first-time visitor, have special needs, a prayer request, or if you
wish to talk to anyone on the pastoral staff. Completed cards may
be dropped in the offering plate or given to one of the ushers.
GVBC Barbecue Party: On Saturday March 19th at 12 Noon.
Hamburgers, Hotdogs and fixins provided. See bulletin board
for information and signup sheet. If you would like to donate a
dessert for the auction, put a "D" next to your name. All monies
will go to kids!
CBA-WMU Annual Women's Tea: Saturday, March 26th at
11:00 am - E Tucson Baptist Church. Guest Speaker – Donna
Guillott. Bus will leave the church at 10:00 am. Please see
signup sheet.
The theme will be "Intentional-Purposeful."
Scripture Exodus 9:16 NLT
"But I have spared you for a purpose—to show you my
power and to spread my fame throughout the earth."
Saints Alive Game Day: On Tuesday Mar 15th . Meet at GVBC for some game time fun! Bring a sack lunch and enjoy the fellowship.
Shepherding Ministry: Meeting on Tuesday, Mar 22 nd , 2:00 pm
Birthdays
Bob Brown - Mar 13
Dixie Parsons - Mar 14
Gwen Austin - Mar 15
Angie Meyst - Mar 17
John Elliott - Mar 18
Memory Verse for March
Proverbs 18:10
"The name of the Lord is a strong tower; the righteous run to it
and are protected."
Deacon of the Week: Ernie Vinson
Alternate of the Week: Rick Woodard
The men serving on our Deacon Ministry Team are servant ministers who are called to help our pastors meet the needs of the church family.
LAST IS FIRST
Have you ever noticed that our culture is obsessed with ranking things? Something in us wants to know how things stack up! In our text today, Jesus is asking us to examine our ranking system.
THE WORLD'S RANKING SYSTEM
GOD'S RANKING SYSTEM
CHOOSING OUR SYSTEM
How might our lives be different if we truly embraced and lived by God's ranking system?
Friendships
Goals
Salvation
Whether you feel like you rank really high in the world's eyes, or really low in the world's eyes, would you throw out that whole ranking system, and say, "Jesus, I come to you!"
This Week at GVBC
Sunday, Mar 13 - (Bible Reading – Proverbs 13)
9:00 am Sunday School Classes
10:30 am Worship Service – Pastor John Guillott
2:00 pm Silver Springs Bible Study – Charles Logan
3:00 pm Silver Springs Service – Charles Logan
6:00 pm Life Group
9:30am – 5:30pm Tucson Festival of Books
Monday, Mar 14 - (Bible Reading – Proverbs 14)
9:30 am Ladies Bible Study
Tuesday, Mar 15 - (Bible Reading – Proverbs 15)
11:30 am Saints Alive – Game Day (here)
Bring a sack lunch
Wednesday, Mar 16 - (Bible Reading – Proverbs 16)
6:00 pm Prayer Meeting
6:45 pm Choir Practice
Thursday, Mar 17 - (Bible Reading – Proverbs 17)
8:30 am Breakfast & Men's Bible Study at 9:00am
10:00 am Ladies Bible Study
2:00 pm WOM
6:00 pm Facebook devotional
Friday, Mar 18 - (Bible Reading –Proverbs 18)
Saturday, Mar 19 - (Bible Reading – Proverbs 19)
11:00 am GVBC BBQ Party (Lunch at noon)
6:00 pm Facebook devotional