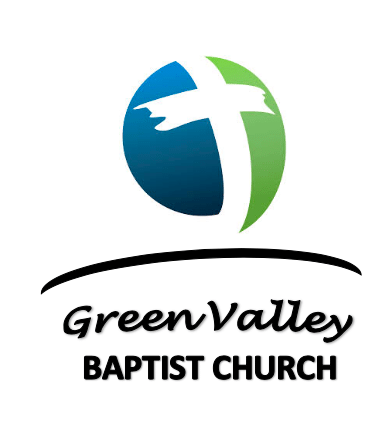 July 17th, 2022
Reflecting the Son in the Valley
Order of Service
Green Valley Baptist Church
10:30 a.m.
Worship Service
Welcome & Announcements
Hymns of Praise No. 161
I Will Sing of the Mercies
Hymn No. 611
He Hideth My Soul
Pastoral Prayer
Hymn No. 737
Like a River Glorious
Hymn No. 738
The Wonder of It All
Offertory Prayer - Rick Woodard
Offertory Music - Marilyn Schum
Message - Pastor John Guillott
HE LEADS ME
Psalm 23
Invitation Hymn No. 664
Take My Life, Lead Me, Lord
Benediction - Rick Woodard
Announcements
Connection Cards: Please fill out a connection card if you are a
first-time visitor, have special needs, a prayer request, or if you
wish to talk to anyone on the pastoral staff. Completed cards may
be dropped in the offering plate or given to one of the ushers.
Quarterly Business and Prayer Meeting: Wednesday, July 20th at 6:00 pm in the sanctuary. All welcome to attend. Business packets are available in the foyer.
Shepherding Ministry meeting: Next Tuesday, July 26th at 2:00 pm in the conference room. All Welcome.
Saints Alive: Presents a concert with Burt Tingle & Friends on July 26th at 11:30. Pizza after the concert. PLEASE make sure you put your name on the signup sheet in the hallway.
This Tuesday is Game Day at 11:30. Bring a sack lunch and join the fun. A great way to get to know each other!
Birthdays
Mike Neefe - July 18
Deacon of the Week: Rick Woodard
Alternate of the Week: Charles Logan
The men serving on our Deacon Ministry Team are servant ministers who are called to help our pastors meet the needs of the church family.
This Week at GVBC
Sunday, July 17 - (Bible Reading – Mark 15)
9:00 am Sunday School Classes
10:30 am Worship Service – John Guillott
2:00 pm Silver Springs Bible Study & Worship
6:00 pm Life Group - canceled
Monday, July 18 - (Bible Reading – Mark 16)
Tuesday, July 19 - (Bible Reading – Hebrews 1)
11:30 am Saints Alive – Game Day
Wednesday, July 20 - (Bible Reading – Hebrews 2)
4:30 pm Trustee's Meeting – Conference room
6:00 pm Quarterly Business/Prayer Meeting – All Welcome
6:45 pm Choir Rehearsal
Thursday, July 21 - (Bible Reading – Hebrews 3)
8:30 am Men's Breakfast followed by Bible Study at 9:00am
10:00 am Ladies Bible Study – resumes today
2:00 pm Women on Mission
Friday, July 22 - (Bible Reading – Hebrews 4)
Saturday, July 23 - (Bible Reading – Hebrews 5)
HE LEADS ME
Series: 23rd Psalm
HE LEADS ME
Psalm 23
THE GOOD SHEPHERD LEADS US INTO REST (Psalm 23:2)
Three observations on rest…
● Rest does not come easily or naturally to sheep.
● Sheep rest when they can see their shepherd.
● The way to find rest is to keep the Shepherd in view.
THE GOOD SHEPHERD LEADS US INTO RIGHTEOUSNESS (Psalm 23:3)
Paths of righteousness simply means the right paths. Where the Shepherd leads, you will always be on the right path.
THE GOOD SHEPHERD LEADS US FOR HIS NAME'S SAKE (Psalm 23:3)
Let us get to know you!
Please take a moment to send us your information so that we may stay connected with you. Your information is carefully managed and protected.
How did you hear about us?