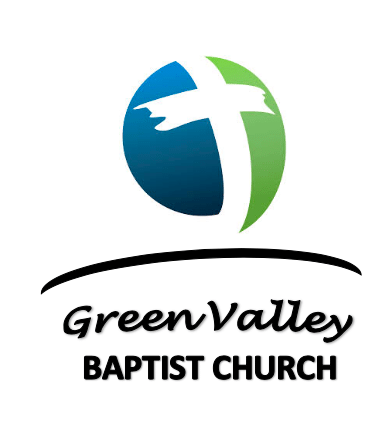 December 4th, 2022
Reflecting the Son in the Valley
Order of Service
Green Valley Baptist Church
10:30 a.m.
Worship Service
Welcome & Announcements
Hymns of Praise No. 249
O Come, All Ye Faithful
Lighting of the Advent Candle for Peace
Hymn No. 251
It Came upon the Midnight Clear
Pastoral Prayer
Hymn No. 265
The First Noel
Hymn No. 262
Away in a Manger
Special Music - "Rejoice Medley"
Choir
Offertory Prayer - Ed Holbert
Offertory Music - Linda Clifton
Message - Pastor John Guillott
THE PEACE OF ADVENT
Romans 5:1-11
Invitation Hymn No. 705
It Is Well with My Soul
Benediction - Ed Holbert
Announcements
Connection Cards: Please fill out a connection card if you are a
first-time visitor, have special needs, a prayer request, or if you
wish to talk to anyone on the pastoral staff. Completed cards may
be dropped in the offering plate or given to one of the ushers.
Lottie Moon Christmas Offering: We will be collecting for this special mission the month of December. Please see envelope in
chair backs for your donation and bulletin insert for a week of prayer.
Shepherd's Fold Christmas Program: All are invited to this wonderful program performed by our Shepherd's Fold children. It
is on Friday, Dec 9 at 11:00 am in the Sanctuary.
Drive Thru Nativity: Starts this weekend! Friday, Dec 9 at
6:00 pm. A bin will be available for non-perishable food
donations to benefit the local food banks. Invite ALL to see the
beautiful Christmas story on display.
Christmas Cantata: Saturday, Dec 10 at 3:00 pm in the Sanctuary. Please bring friends and family to hear the Christmas message in song and devotional thought.
GVBC Christmas Child 2022: If you would like to participate, please get an ornament from the tree in the foyer and return ornament with wrapped Walmart Gift Card ($25 - $50) to mission box under the WMU bulletin board.
Birthdays
James Dixon - Dec 5
Sherma Kutz - Dec 6
Jan Elliott - Dec 6
Joyce Prim - Dec 7
Roger Hummel - Dec 7
Lynn Conroy - Dec 7
Virginia Crabtree - Dec 8
Alma Cavaletto - Dec 10
Deacon of the Week: Ed Holbert
Alternate of the Week: Rick Woodard
The men serving on our Deacon Ministry Team are servant ministers who are called to help our pastors meet the needs of the church family.
This Week at GVBC
Sunday, Dec 4 - (Bible Reading –Luke 4)
9:00 am Sunday School Classes
10:30 am Worship Service – Pastor John Guillott
2:00 pm Silver Springs Bible Study & Worship
6:00 pm Life Group
Monday, Dec 5 - (Bible Reading – Luke 5)
9:30 am Women's Bible Study
6:00 pm Deacon's Mtg
6:00 pm Choir Practice
Tuesday, Dec 6 - (Bible Reading – Luke 6)
12:30 pm Saints Alive – Going to Gaslight Theatre
Wednesday, Dec 7- (Bible Reading – Luke 7)
6:00 pm Prayer Meeting – in Fellowship Hall
6:00 pm Choir Rehearsal – in Sanctuary
Thursday, Dec 8 - (Bible Reading – Luke 8)
8:30 am Men's Breakfast and Bible Study
10:00 am Ladies Bible Study
Friday, Dec 9 - (Bible Reading – Luke 9)
11:00 am Shepherd's Fold Christmas Program (Sanctuary)
6:00 pm Nativity Drive Thru starts
Saturday, Dec 10 - (Bible Reading – Luke 10)
3:00 pm Christmas Cantata
6:00 pm Nativity Drive Thru
THE PEACE OF ADVENT
Romans 5:1-11
THE NEED FOR PEACE WITH GOD
THE WAY TO PEACE WITH GOD
WE HAVE PEACE WITH GOD THROUGH CHRIST BECAUSE OF THE CROSS OF CHRIST
THE REQUIREMENTS FOR PEACE WITH GOD