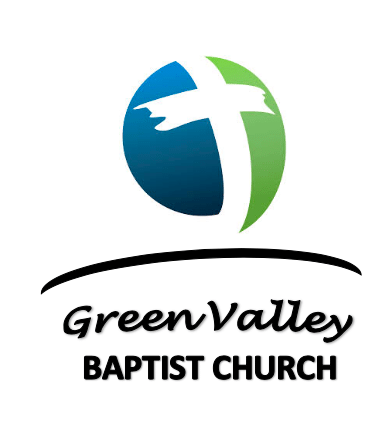 December 11th, 2022
Reflecting the Son in the Valley
Order of Service
Green Valley Baptist Church
10:30 a.m.
Worship Service
Welcome & Announcements
Hymns of Praise No. 270
Joy to the World!
Lighting of the Advent Candle for Joy
Offertory Prayer - Rick Woodard
Offertory Music - Marilyn Schum
Best Gift of All
Rejoice! Medley
A Night to Remember
The Best Gift of All
He Came So Far
Strange Way to Save the World - Dave Alhart, Solo
Christ is Born Medley
Heaven's Child - Carolyn Congdon, Solo
Lead Me to Bethlehem
Finale
Invitation Hymn No. 510
Heaven Came Down
Benediction - Rick Woodard
Announcements
Connection Cards: Please fill out a connection card if you are a
first-time visitor, have special needs, a prayer request, or if you
wish to talk to anyone on the pastoral staff. Completed cards may
be dropped in the offering plate or given to one of the ushers.
Saints Alive: Tuesday, Dec 13 at 11:30 am, Dave Alhart & Friends, followed by Jersey Mike's afterwards. On Tues. Dec 20 at 11:30 am, Saints Alive will have their Christmas Party and luncheon. There will be a $5 gift exchange and bring a dessert to share if you would like. Please see signup sheets for both.
Christmas Eve Services: on Saturday, Dec 24th . We will start
with a Christmas Eve Dinner at 4:00 pm, followed by a Candlelight service at 6:00 pm. Monday, Dec 19 is the last day to sign up for the Christmas Eve dinner. Please bring a donation of NEW socks.
Shepherding Ministry: Will be meeting on Tuesday, Dec 20 at
2:00 in room C1.
Please note that this is the last day to make a contribution to the
year-end Staff Love Gift. Your Deacon ministry wishes to thank
you for your generosity
Birthdays
Allan Ryden - Dec 12
Claire Hickox - Dec 12
Laura Bowers - Dec 12
Ron Blacker - Dec 14
Deacon of the Week: Rick Woodard
Alternate of the Week: Don Gilbertsen
The men serving on our Deacon Ministry Team are servant ministers who are called to help our pastors meet the needs of the church family.
This Week at GVBC
Sunday, Dec 11 - (Bible Reading –Luke 11)
9:00 am Sunday School Classes
10:30 am Worship Service – Christmas Musical
2:00 pm Silver Springs Bible Study & Worship
6:00 pm Nativity Drive Thru (no Life Group)
Monday, Dec 12 - (Bible Reading – Luke 12)
9:30 am Women's Bible Study (Last study for December)
Will resume on Jan 9, 2023
Tuesday, Dec 13 - (Bible Reading – Luke 13)
11:30 am Saints Alive - Dave Alhart & Friends, then lunch
5:45 pm Deacon/Auxiliary Christmas Dinner
Wednesday, Dec 14- (Bible Reading – Luke 14)
11:00 am Finance Team Meeting – Conference room
6:00 pm Prayer Meeting
6:45 pm Choir Rehearsal
Thursday, Dec 15 - (Bible Reading – Luke 15)
8:30 am Men's Breakfast and Bible Study
10:00 am Ladies Bible Study
12:00 pm WOM
Friday, Dec 16 - (Bible Reading – Luke 16)
6:00 pm Nativity Drive Thru
6:00 pm Shepherd's Fold Open House
Saturday, Dec 17 - (Bible Reading – Luke)
Let us get to know you!
Please take a moment to send us your information so that we may stay connected with you. Your information is carefully managed and protected.
How did you hear about us?