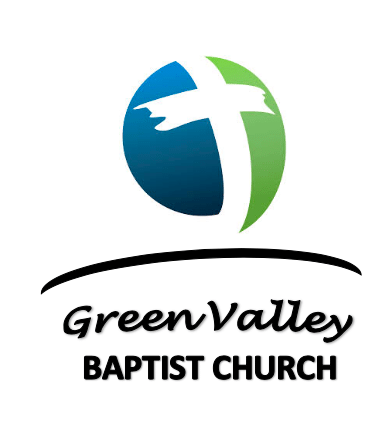 December 25th, 2022
Reflecting the Son in the Valley
Order of Service
Green Valley Baptist Church
10:30 a.m.
Worship Service
Welcome & Announcements
Hymns of Praise No. 259
Angels, from the Realms of Glory
Hymn No. 277
Hark! the Herald Angels Sing
Pastoral Prayer
Hymn No. 273
Good Christian Men, Rejoice
Hymn No. 267
I Heard the Bells on Christmas Day
Special Music - Choir
He's Still the King of Kings
Offertory Prayer - Charles Logan
Offertory Music - Marilyn Schum
Message - Pastor John Guillott
EMMANUEL: GOD WITH US
Matthew 1:23
Invitation Hymn No. 249
O Come, All Ye Faithful
Benediction - Charles Logan
Announcements
May the Lord bless you
and protect you. Numbers 6:24 CSB
Merry Christmas!
Connection Cards: Please fill out a connection card if you are a
first-time visitor, have special needs, a prayer request, or if you
wish to talk to anyone on the pastoral staff. Completed cards may
be dropped in the offering plate or given to one of the ushers.
Holiday Schedule: The office will be closed on Monday, Dec 26 and Monday, Jan 2 in observance of the holiday season. Some groups are meeting, and some are not, so please check schedules or call the office if you have any questions.
Birthdays
Rita Morse - Dec 27
Deacon of the Week: Charles Logan
Alternate of the Week: Ed Holbert
The men serving on our Deacon Ministry Team are servant ministers who are called to help our pastors meet the needs of the church family.
EMMANUEL: GOD WITH US
Matthew 1:23
As we think about the word "Emmanuel" (God with us) - let us think
about the coming of our Lord in a three-fold way….
HE DID COME
HE COMES NOW
HE SHALL COME
This Week at GVBC
Sunday, Dec 25 - (Bible Reading –Matthew 1)
10:30 am Worship Service
2:00 pm Silver Springs Bible Study & Worship
Monday, Dec 26 - (Bible Reading – Matthew 2)
No ladies Bible Study through Jan 2nd – will resume Jan 9, 2023
Office Closed
Tuesday, Dec 27 - (Bible Reading – Matthew 3)
Wednesday, Dec 28- (Bible Reading – Matthew 4)
5:00 pm Safety Team meeting- rm C1
6:00 pm Prayer Meeting
Thursday, Dec 29 - (Bible Reading – Matthew 5)
8:30 am Men's Bible Study
6:00 pm Thursday Night Devotional on Facebook-
400 Years of Non-Silence
Friday, Dec 30 - (Bible Reading – Matthew 6)
Saturday, Dec 31 - (Bible Reading – Matthew 7)
Let us get to know you!
Please take a moment to send us your information so that we may stay connected with you. Your information is carefully managed and protected.
How did you hear about us?