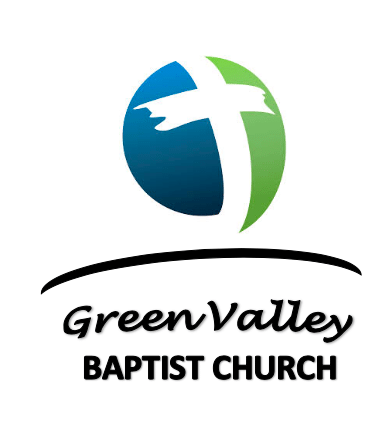 January 15th, 2023
Reflecting the Son in the Valley
Order of Service
Green Valley Baptist Church
10:30 a.m.
Worship Service
Welcome & Announcements
Hymns of Praise No. 224
We Have Come into His House
Hymn No. 507
Something Beautiful
Pastoral Prayer
Hymn No. 509
He Lifted Me
Hymn No. 343
Amazing Grace
Offertory Prayer - Rick Woodard
Offertory Music - Linda Clifton
Message - Pastor John Guillott
From Good to Great
THE STORY OF RAHAB
Joshua 2
Invitation Hymn No. 503
Since Jesus Came into My Heart
Benediction - Rick Woodard
Announcements
Connection Cards: Please fill out a connection card if you are a
first-time visitor, have special needs, a prayer request, or if you
wish to talk to anyone on the pastoral staff. Completed cards may
be dropped in the offering plate or given to one of the ushers.
Annual Contribution Giving Statements: Will be available for pick up in the back foyer today and next Sunday. You may also go by the office any time the office is open. Any statements remaining after Jan 26, will be mailed.
Annual Business/Prayer Meeting: Scheduled for Wednesday, Jan 18 in the Sanctuary at 6:00 pm. Everyone is welcome to attend. Business packets for this meeting are available in the foyer today.
Birthdays
Ann Holbert Jan 15
Joyce Spaude Jan 18
Bob Stewart Jan 18
Bud Blumke Jan 18
Dave Carlson Jan 18
Ken Welsh Jan 20
Deacon of the Week: Rick Woodard
Alternate of the Week: Bud Blumke
The men serving on our Deacon Ministry Team are servant ministers who are called to help our pastors meet the needs of the church family.
THE STORY OF RAHAB
Joshua 2
TIMELESS TRUTH: GOD CAN TRANSFORM ANYONE WHO PUTS THEIR TRUST IN HIM.
SAVING FAITH IS:
Initiated by God's Amazing Grace
Generated by hearing about God
Demonstrated by good deeds
Communicated to those we love
Validated by a change in choices
This Week at GVBC
Sunday, Jan 15 - (Bible Reading –Psalm 119:145-160)
9:00 am Sunday School
10:30 am Worship Service
2:00 pm Silver Springs Bible Study & Worship
6:00 pm Life Group – in church office
Monday, Jan 16 - (Bible Reading – Psalm 119:161-176)
9:30 am Ladies Bible Study – Christ the King
Tuesday, Jan 17 - (Bible Reading – Proverbs 2:1-15)
11:30 am Saints Alive – Game Day
Wednesday, Jan 18 - (Bible Reading – Isaiah 40:1-8; 55:6-11)
6:00 pm Business/Prayer Meeting – All Welcome!
6:45 pm Choir Practice
Thursday, Jan 19 - (Bible Reading – Jeremiah 15:15-21; 23:23-33)
8:30 am Men's Breakfast & Bible Study
10:00 am Ladies Bible Study – Book of Signs
2:00 pm WOM
6:00 pm Thursday Night Devotional on Facebook
Friday, Jan 20 - (Bible Reading – Matthew 22:23-33)
Saturday, Jan 21 - (Bible Reading – John 10:31-41)
Let us get to know you!
Please take a moment to send us your information so that we may stay connected with you. Your information is carefully managed and protected.
How did you hear about us?