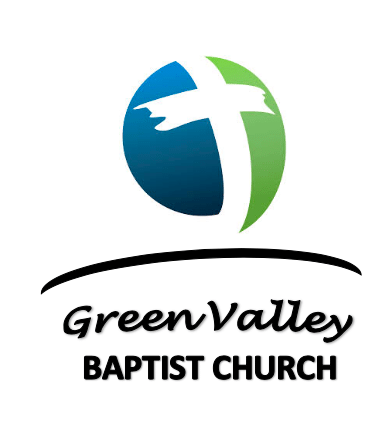 April 2nd, 2023
Reflecting the Son in the Valley John Guillott, Pastor John Prim, Music Director/Associate Pastor David Pack, Associate Pastor
Order of Service
10:30 a.m.
Worship Service
Palm Sunday
Welcome & Announcements
Hymns of Praise No. 296
Hosanna
Hymn No. 297
Hosanna, Loud Hosanna
Hymn No. 299
In the Name of the Lord
Pastoral Prayer
Hymn No. 416
We're Marching to Zion
Hymn No. 758
Lift Up Your Heads
Special Music - Choir
Hosanna (Praise Is Raising)
Missionary Moments
Offertory - Ed Holbert
Offertory Music - Marilyn Schum
Message
Pastor John Guillott
THE PURPOSE OF PALM SUNDAY
Matthew 21:9
Invitation Hymn No. 638
I Need Thee Every Hour
Benediction - Ed Holbert
Memory Verse for April
He must increase, but I must decrease. (John 3:30 CSB)
Announcements
Connection Cards: Please fill out a connection card if you are a
first-time visitor, have special needs, a prayer request, or if you
wish to talk to anyone on the pastoral staff. Completed cards may
be dropped in the offering plate or given to one of the ushers.
Good Friday: The church will be open from 3:00-5:00 for
anyone who wants to partake of a Silent Lord's Supper.
Easter Morning Service: Please join us at 6:00 am for an Easter Sunrise Service outside, near the front steps of the church. After the service, pastries and coffee will be served in the Fellowship Hall until 8:00 am.
Operation Christmas Child: See insert for this month's items!
Monday Ladies Bible Study: Starting a 4-week series. God's Glory, Presence, Blessing, and Power. 9:30 am, Rm C1 All Welcome!
Homes of Hope Update: Our HOH build is scheduled for Oct 20th . Thank you for your generous donations. Amount still needed by the end of September is $7,215.00.
Birthdays
Jeannie Welsh Apr 2
Tamara Hummel Apr 2
Carolyn McQueen Apr 3
Sue Glover Apr 3
Annie Whiteside Apr 4
Roger Conroy Apr 6
JoAnn Kitts Apr 7
Don Barrall Apr 7
Pastor JP Apr 7
Deacon of the Week: Ed Holbert
Alternate of the Week: Phil Clifton
The men serving on our Deacon Ministry Team are servant ministers who are called to help our pastors meet the needs of the church family.
This Week at GVBC
Sunday, Apr 2 - (Bible Reading – John 2)
9:00 am Sunday School
10:30 am Worship Service – Pastor John Guillott
6:00 pm Life Group
Palm Sunday
Monday, Apr 3 - (Bible Reading – John 3)
9:30 am Ladies Bible Study –
God's Glory, Presence, Blessing, and Power
6:00 pm Deacon's Meeting
6:00 pm Deacon Auxiliary Meeting
Tuesday, Apr 4 - (Bible Reading – John 4)
11:30 am Saints Alive – Game Day
Wednesday, Apr 5 - (Bible Reading – John 5)
3:00 pm Missions/Evang Meeting
6:00 pm Prayer Meeting – Guest Speaker, Steve Hanna ABCS
6:00 pm Choir Practice - Sanctuary
Thursday, Apr 6 - (Bible Reading – John 6:1-40)
8:30 am Men's Bible Study
9:00 am Crossroads Nogales Mission Tour
10:00 am Ladies Bible Study – Book of Signs
3:15-4:00pm Bible Study at Prestige Assisted Living
6:00 pm Facebook Devotional –
The Prophesy on the Mount of Olives
Friday, Apr 7 - (Bible Reading – John 6:41-71)
Good Friday
3:00 - 5:00 Silent Lord's Supper
Saturday, Apr 8 - (Bible Reading – John 7)