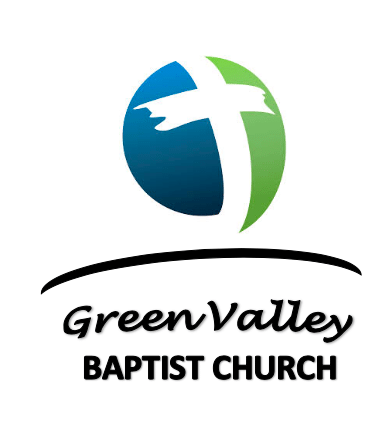 April 9th, 2023
Reflecting the Son in the Valley John Guillott, Pastor John Prim, Music Director/Associate Pastor David Pack, Associate Pastor
Order of Service
10:30 a.m.
Easter Sunday Worship Service
Welcome, Announcements and Prayer
Baptism
Hymns of Praise No. 367
Christ the Lord Is Risen Today
Easter Musical: The Lord Is My Salvation
10,000 Reasons (Bless the Lord) - Quartet
Sherma Kutz, Linda Clifton, Dave Alhart, Dan DeLong
Jesus Saves
At the Cross (Love Ran Red)
How Deep the Father's Love
The Lord Is My Salvation
Cornerstone
Dan DeLong, soloist
Offertory - Phil Clifton
Offertory Music - Linda Clifton
Message
Pastor John Guillott
THE MAN ON THE MIDDLE CROSS
Luke 23:42-43
Invitation Hymn
In Christ Alone
Benediction - Phil Clifton
He is Risen!
Announcements
Connection Cards: Please fill out a connection card if you are a
first-time visitor, have special needs, a prayer request, or if you
wish to talk to anyone on the pastoral staff. Completed cards may
be dropped in the offering plate or given to one of the ushers.
Bob Smith in Concert: Next Sunday, April 16 at 6:00 pm at GVBC- Bob Smith in concert, sharing music from his latest CD.
Quarterly Business/Prayer Meeting: Wednesday, April 19 at 6:00 pm. All are encouraged to attend.
Annie Armstrong Easter Offering: Currently we have collected $9,846.15 towards our goal of $10,000.00. Thank you ALL.
Saints Alive: Will be going to Los Agaves restaurant here in Green Valley on Tuesday, April 11 at 11:30. Please join us for fun and fellowship.
Birthdays
Chet Farr Apr 14
Sharon Coustier Apr 15
Deacon of the Week: Phil Clifton
Alternate of the Week: Charles Logan
The men serving on our Deacon Ministry Team are servant ministers who are called to help our pastors meet the needs of the church family.
This Week at GVBC
Sunday, Apr 9 - (Bible Reading – John 8)
6:00 am Easter Sunrise Service
Pastries & coffee following sunrise service until 8:00 am.
9:00 am Sunday School
10:30 am Easter Worship Service/Cantata
Easter Sunday
Monday, Apr 10 - (Bible Reading – John 9)
9:30 am Ladies Bible Study –
God's Glory, Presence, Blessing, and Power
Tuesday, Apr 11 - (Bible Reading – John 10)
11:00 am Finance Committee Mtg
11:30 am Saints Alive – Los Agaves Restaurant
Wednesday, Apr 12 - (Bible Reading – John 11:1-27)
6:00 pm Prayer Meeting
Thursday, Apr 13 - (Bible Reading – John 11:28-57)
8:30 am Men's Bible Study
10:00 am Ladies Bible Study – Book of Signs
3:15-4:00pm Bible Study at Prestige Assisted Living
6:00 pm Facebook Devotional
Friday, Apr 14 - (Bible Reading – John 12)
Saturday, Apr 15 - (Bible Reading – John 13)
9:00 am Church Council Meeting