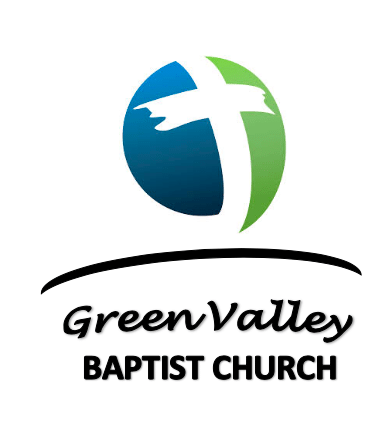 April 23rd, 2023
Reflecting the Son in the Valley John Guillott, Pastor John Prim, Music Director/Associate Pastor David Pack, Associate Pastor
Order of Service
10:30 a.m.
Welcome & Announcements
Hymns of Praise No. 161
I Will Sing of the Mercies
Hymn No. 611
He Hideth My Soul
Pastoral Prayer
Hymn No. 527
I Know Whom I Have Believed
Hymn No. 352
O the Deep, Deep Love of Jesus
Missionary Moments
Offertory - Charles Logan
Offertory Music - Marilyn Schum
Special Music - Dave Alhart
Message
Pastor John Prim
Peace and Safety
John 10:22-30
Invitation Hymn No. 501
Now I Belong to Jesus
Benediction - Charles Logan
Announcements
Connection Cards: Please fill out a connection card if you are a
first-time visitor, have special needs, a prayer request, or if you
wish to talk to anyone on the pastoral staff. Completed cards may
be dropped in the offering plate or given to one of the ushers.
New Air Conditioners: On April 28th , we are installing 3 new air conditioners to replace those that have gone out. We have had to
replace 6 air conditioners this year. If you would like to help defray the cost of these additional units, please indicate "air conditioners" on your contribution. Thank you!
Shepherding Ministry Meeting: Tuesday, April 25th at 2:00 pm
Saints Alive: is going to Argenziano's Italian restaurant on Tuesday, April 25. Bus leaves at 10:30.
VBS: We are gearing up for VBS which is scheduled for June 5 through June 9. Please see bulletin board in the foyer for
Volunteer opportunities.
National Day of Prayer: Our church will be honoring the National Day of Prayer on Wednesday, May 3rd at 6:00 pm in the Worship Center. The whole community is invited.
Birthdays
Melba Hayes Apr 24
Mary Jo Melbourne Apr 26
Lorraine Young Apr 26
Jc Congdon Apr 27
Charlotte Grizzle Apr 27
Deacon of the Week: Charles Logan
The men serving on our Deacon Ministry Team are servant ministers who are called to help our pastors meet the needs of the church family.
This Week at GVBC
Sunday, Apr 23 - (Bible Reading – John 21)
9:00 am Sunday School
10:30 am Sunday Service – Pastor John Prim
6:00 pm Life Group
Monday, Apr 24 - (Bible Reading – 1 John 1)
9:30 am Ladies Bible Study –
God's Glory, Presence, Blessing, and Power
Tuesday, Apr 25 - (Bible Reading – 1 John 2)
10:30 am Saints Alive – Argenziano's Restaurant
2:00 pm Shepherding Ministry meeting
Wednesday, Apr 26 - (Bible Reading – 1 John 3)
5:00 pm Safety Team Meeting
6:00 pm Prayer Meeting
6:45 pm Choir Practice
Thursday, Apr 27 - (Bible Reading – 1 John 4)
8:30 am Men's Bible Study
10:00 am Ladies Bible Study – Book of Signs
6:00 pm Facebook Devotional - "Are We Good Enough?"
Friday, Apr 28 - (Bible Reading – 1 John 5)
Saturday, Apr 29 - (Bible Reading – 2 John 1)