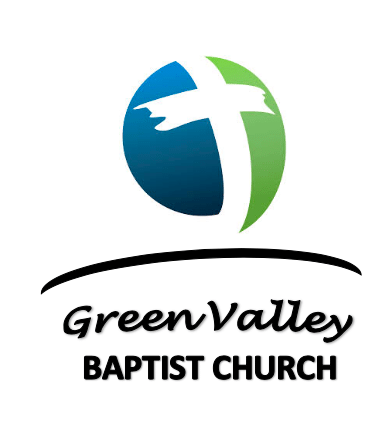 April 30th, 2023
Reflecting the Son in the Valley John Guillott, Pastor John Prim, Music Director/Associate Pastor David Pack, Associate Pastor
Order of Service
10:30 a.m.
Welcome & Announcements
Hymns of Praise No. 708
Behold, What Manner of Love
Hymn No. 739
Why Do I Sing About Jesus?
Pastoral Prayer
Hymn No. 718
Day by Day
Hymn No. 743
Wonderful Peace
Missionary Moments
Offertory - Bob Smith
Offertory Music - Marilyn Schum
Message
Pastor John Guillott
JESUS IS IN THE BOAT
Mark 4:35-41
Invitation Hymn No. 340
Turn Your Eyes upon Jesus
Benediction - Bob Smith
Announcements
Connection Cards: Our Church family wants to welcome you to our service today. Finding the right place to worship God each week can be overwhelming. We're a group of imperfect, Jesus- loving followers from all sorts of backgrounds and past experiences. Our prayer for you is that you feel welcome no matter where you are in your life. May your time today result in a spiritual renewal and a better understanding of how much God loves you!
National Day of Prayer: Our church will be honoring the National Day of Prayer on Wednesday, May 3 rd at 6:00 pm in the Worship Center. The whole community is invited.
5th Sunday Singing: Please join us this evening, Sunday at 6:00
in the Worship Center as we worship and praise our Lord with a
fun evening of singing.
Shepherding Ministry Meets: Meeting has been rescheduled for this Tuesday, May 2 at 2:00 pm. Open to everyone!
Sahuarita High School: Fundraiser car wash on Saturday, May 6 from 10:00am – 2:00pm here on the church grounds.
Ladies Spring Luncheon: Saturday, May 13th at 11:00 am in the Fellowship Hall. Please bring your favorite salad to share.
Signup sheet in foyer.
Monday Ladies Bible Study: Sue Glover will be starting a 4-week Bible study on, Monday, May 1 at 9:30. The Book of Habakkuk: "Why does evil go unpunished?"
Birthdays
Felipe Rodrigues May 2
Nancy Hardwick May 3
Ron Tinnin May 3
Hope Goetz May 4
Pam Green May 5
Deacon of the Week: Bob Smith
Alternate Deacon: Don Gilbertsen
The men serving on our Deacon Ministry Team are servant ministers who are called to help our pastors meet the needs of the church family.
Sermon Outline
JESUS IS IN THE BOAT
Mark 4:35-41
The key to understanding this story lies in one crucial question….if you know the answer - then you know what the story is about….
WHOSE IDEA WAS IT?
WHEN THE STORM HITS
LORD, DON'T YOU CARE?
THE LESSON WE MUST LEARN
This Week at GVBC
Sunday, Apr 30 - (Bible Reading – 3 John 1)
9:00 am Sunday School
10:30 am Sunday Service – Pastor John Guillott
2:00 pm Silver Springs Service – Charles Logan
6:00 pm 5th Sunday Singing
Monday, May 1 - (Bible Reading – Ecclesiastes 1-2)
9:30 am Ladies Bible Study – The Book of Habakkuk
Why does evil go unpunished? (4 wk study)
6:00 pm Deacon's Meeting
6:00 pm Deacon Auxiliary Meeting
Tuesday, May 2 - (Bible Reading – Eccl. 3-4)
11:00 am Saints Alive – Mod Pizza
2:00 pm Shepherding Ministry meeting
Wednesday, May 3 - (Bible Reading – Eccl. 5-6)
3:00 pm Missions/Evangelism meeting
6:00 pm National Day of Prayer – Community invited!
6:45 pm Choir Practice
Thursday, May 4 - (Bible Reading – Eccl. 7-8)
8:30 am Men's Bible Study
10:00 am Ladies Bible Study – Book of Signs
6:00 pm Facebook Devotional – "It's a Mad, Mad World."
Friday, May 5 - (Bible Reading – Eccl. 9-10)
Saturday, May 6 - (Bible Reading – Eccl. 11-12)
10:00 – 2:00 Sahuarita High School – Fundraiser Car Wash