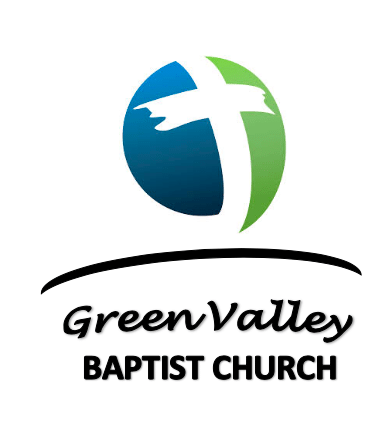 May 21st, 2023
Reflecting the Son in the Valley John Guillott, Pastor John Prim, Music Director/Associate Pastor David Pack, Associate Pastor
Order of Service
10:30 a.m.
Welcome & Announcements
Hymns of Praise No. 85
Jesus, Name Above All Names
Hymn No. 447
Jesus Loves the Little Children
Pastoral Prayer
Shepherd's Fold Preschool Graduation
Diploma Presentation
Hymn No. 119
Jesus, Your Name
Missionary Moments
Offertory - Billy Biby
Offertory Music - Linda Clifton
Special Music
Message
Pastor John Guillott
JESUS AND THE CHILDREN
Mark 10:13-16
Invitation Hymn No. 526
The Solid Rock
Shepherd's Fold Children
Thank You Lord for Making Me
Benediction - Billy Biby
Announcements
Connection Cards: Our Church family wants to welcome you to our service today. Finding the right place to worship God each week can be overwhelming. We're a group of imperfect, Jesus- loving followers from all sorts of backgrounds and past experiences. Our prayer for you is that you feel welcome no matter where you are in your life. May your time today result in a spiritual renewal and a better understanding of how much God loves you!
Upcoming Events
Vacation Bible School: VBS is quickly upon us, June 5 – June 9. Please get your registration forms and background checks turned in. See the board in church foyer. You will be blessed!
Ice Cream Social for Raquel: Tonight at 6:00 pm. Come help
us celebrate her graduation!
Shepherding Ministry Meeting: Tuesday, May 23 rd at 2:00 pm.
All welcome!
Crossroads Nogales Tour: Crossroads Nogales Mission tour on Wednesday, May 24th . The bus will leave GVBC at 9:00.
Birthdays
Bill Green 5/21
Doris Felix 5/21
Joyce Minatra 5/24
Isis Rodrigues 5/24
James Prim 5/25
Jestine Morris 5/27
Deacon of the Week: Rick Woodard
Alternate Deacon: Billy Biby
The men serving on our Deacon Ministry Team are servant ministers who are called to help our pastors meet the needs of the church family.
Sermon Outline
JESUS AND THE CHILDREN
Mark 10:13-16
The message this morning has to do with Jesus and the children. The Bible teaches that children are a blessing from God.
THE STEPPING STONES FOR CHILDREN
THE STUMBLING BLOCKS TO JESUS
THE SAVIOR OF CHILDREN
THE RICHNESS OF CHILDREN
This Week at GVBC
Sunday May 21 - (Bible Reading – Ezekiel 29-30)
9:00 am Sunday School
10:30 am Sunday Service – Shepherd's Fold Pre-Kinder
Graduation
Message – Pastor John Guillott
2:00 pm Silver Springs Service
6:00 pm Ice Cream Social for Raquel
(No Life Group tonight)
Monday, May 22 - (Bible Reading – Ezekiel 31-32)
9:30 am Ladies Bible Study – The Book of Habakkuk
This is the last study.
Tuesday, May 23 - (Bible Reading – Ezekiel 33-34)
11:00 am Saints Alive – Mod Pizza
2:00 pm Shepherding Ministry Meeting
Wednesday, May 24 - (Bible Reading – Ezekiel 35-36)
9:00 am Crossroads Nogales Mission Tour
6:00 pm Prayer Service
6:45 pm Choir Practice
Thursday, May 25 - (Bible Reading – Ezekiel 37-38)
8:30 am Men's breakfast & Bible Study
10:00 am Ladies Bible Study – Book of Signs
(Ladies Bible study will take off the month of June)
3:15 pm Prestige Assisted Living Service
6:00 pm Facebook Devotional – The Family & Politics
Friday, May 26 - (Bible Reading – Ezekiel 39)
Saturday, May 27 - (Bible Reading – Ezekiel 40)
Let us get to know you!
Please take a moment to send us your information so that we may stay connected with you. Your information is carefully managed and protected.
How did you hear about us?