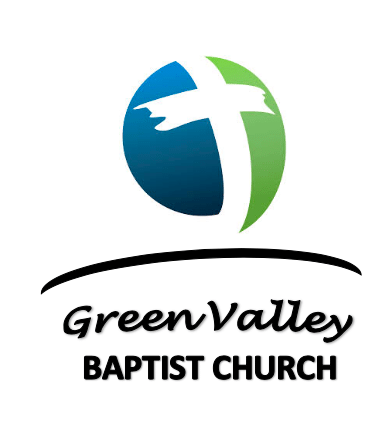 June 4th, 2023
Reflecting the Son in the Valley John Guillott, Pastor John Prim, Music Director/Associate Pastor David Pack, Associate Pastor
Order of Service
10:30 a.m.
Welcome & Announcements
Hymns of Praise No. 210
Praise to the Lord, the Almighty
Hymn No. 215
When Morning Gilds the Skies
Pastoral Prayer
Hymn No. 560
More About Jesus
Hymn No. 406
Wonderful Words of Life
Missionary Moments
Offertory - Phil Clifton
Offertory Music - Linda Clifton
Message
Pastor John Guillott
A CHURCH THAT MOVES THE WORLD
1 Thessalonians 2:1-6
Invitation Hymn No. 528
My Faith Has Found a Resting Place
Benediction - Phil Clifton
Announcements
Connection Cards: Our Church family wants to welcome you to our service today. Finding the right place to worship God each week can be overwhelming. We're a group of imperfect, Jesus- loving followers from all sorts of backgrounds and past experiences. Our prayer for you is that you feel welcome no matter where you are in your life. May your time today result in a spiritual renewal and a better understanding of how much God loves you!
Summer Schedule: our summer schedule looks a little different from the rest of the year. Some committees, bible studies, groups have a different schedule in the summer, so please be aware to check calendars and schedules and call the church office if you have any questions.
Vacation Bible School: VBS is this week June 5 - June 9 from 8:30 -12:00 and Friday at 6:00 pm. Please note that everything will be centered around VBS, so there will be no bible study classes, prayer meetings, choir practice, Life Groups during this week.
Operation Christmas Child: Please see today's insert for items needed for the month of June. Please bring these items to the collection boxes located in the hallway of the back foyer.
Thank you everyone!
Birthdays
Connie Hawley 6/4
Ernie Vinson 6/5
Carol Flake 6/5
Jon Fory 6/7
David Pack 6/8
Sue Stahl 6/10
JR Montoya 6/10
Deacon of the Week: Phil Clifton
Alternate Deacon: Ed Holbert
The men serving on our Deacon Ministry Team are servant ministers who are called to help our pastors meet the needs of the church family.
Sermon Outline
A CHURCH THAT MOVES THE WORLD
1 Thessalonians 2:1-6
For our church to move the world – to have a positive God-honoring change in people's lives - we must be convinced of our purpose and committed to bold living. For our ministry not to be empty - but effective - it requires several essential elements.
LEADERS WHO MAKE THEIR MARK (v.1)
PEOPLE WHO PURSUE THEIR PURPOSE (v.2)
PREACHING THAT GLORIFIES GOD (vv.3-6)
This Week at GVBC
Sunday June 4 - (Bible Reading – Joshua 6-8)
9:00 am Sunday School
10:30 am Sunday Service – Pastor John Guillott
No Life Group (Month of June)
2:00 pm Silver Springs Service
Monday, June 5 - (Bible Reading – Joshua 9-10)
VBS 9-12 (Breakfast 8:30)
Tuesday, June 6 - (Bible Reading – Joshua 11-12)
VBS 9-12 (Breakfast 8:30)
Wednesday, June 7 - (Bible Reading – Joshua 13-14)
VBS 9-12 (Breakfast 8:30)
Thursday, June 8 - (Bible Reading – Joshua 15)
VBS 9-12 (Breakfast 8:30)
3:15 pm Prestige Assisted Living Service
Friday, June 9 - (Bible Reading – Joshua 16-17)
VBS 9-12 (Breakfast 8:30)
Family Night 6:00
Saturday, June 10 - (Bible Reading – Joshua 18-19)