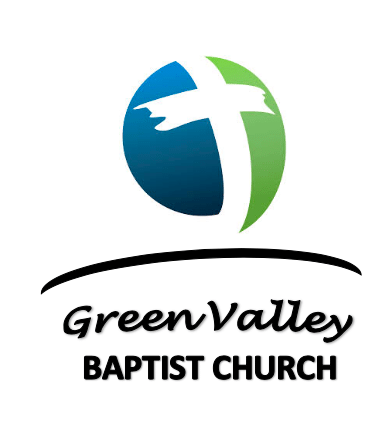 July 16th, 2023
Reflecting the Son in the Valley John Guillott, Pastor John Prim, Music Director/Associate Pastor David Pack, Associate Pastor
Order of Service
10:30 a.m.
Welcome & Announcements
Hymns of Praise No. 224
We Have Come into His House
Hymn No. 730
Stand Up, Stand Up for Jesus
Pastoral Prayer
Hymn No. 408
How Firm a Foundation
Hymn No. 640
Sweet Hour of Prayer
Missionary Moments
Offertory - Rick Woodard
Offertory Music - Linda Clifton
Message
Pastor John Guillott
STAND UP, STAND UP FOR JESUS
1 Thessalonians 3
Invitation Hymn No. 410
Standing on the Promises
Benediction - Rick Woodard
Announcements
Connection Cards: Our Church family wants to welcome you to our service today. Finding the right place to worship God each week can be overwhelming. We're a group of imperfect, Jesus- loving followers from all sorts of backgrounds and past experiences. Our prayer for you is that you feel welcome no matter where you are in your life. May your time today result in a spiritual renewal and a better understanding of how much God loves you!
Just a reminder that our Life Group resumes this evening at 6:00
pm in the church office. This is a group that gets together to discuss the morning sermon, or a topic of interest. It is open to everyone. Just show up!
Our next Shepherding Ministry meeting is scheduled for Tuesday, July 25th at 2:00 pm in Rm C1. Are you good at writing letters, cards, making phone calls? Then this group may be right for you. This ministry reaches out to those that may be ill, homebound, or just need a "pick me up" with a kind word or thought.
Birthdays
Lynn Van Dyke 7/22
Deacon of the Week: Rick Woodard
Alternate Deacon: Billy Biby
The men serving on our Deacon Ministry Team are servant ministers who are called to help our pastors meet the needs of the church family.
Sermon Outline
STAND UP, STAND UP FOR JESUS
1 Thessalonians 3
In the first two chapters of 1 Thessalonians, Paul explained how the
church was born and nurtured. In chapter 3, Paul deals with the next step in maturity: how the church was to stand. Paul explained three ministries he performed to help these new Christians become firmly established.
THE WORD OF GOD AS THE FOUNDATION (2:13-20)
THE PEOPLE OF GOD HELPING THEM MOVE FORWARD (3:1-8)
Concern (3:1,5)
Compassion (3:2-3)
Conflict (3:4)
Comfort (3:6-7)
Confidence (3:8)
THE POWER OF PRAYER STRENGTHENING THEIR FAITH (3:9-13)
This Week at GVBC
Sunday July 16 - (Bible Reading – 1 Samuel 31)
9:00 am Sunday School
10:30 am Sunday Service – Pastor John Guillott
6:00 pm Life Group - resumes
Monday, July 17 - (Bible Reading – Psalm 1-8)
Tuesday, July 18 - (Bible Reading – Psalm 9-17)
11:30 am Saints Alive- Concert & Pizza
Wednesday, July 19 - (Bible Reading – Psalm 18-21)
6:00 pm Prayer Meeting
Thursday, July 20 - (Bible Reading – Psalm 22-27)
10:00 am Ladies Bible Study
3:15 pm Prestige Assisted Living – Service/Bible study
6:00 pm Facebook Devotional with Charles Logan
Friday, July 21 - (Bible Reading – Psalm 28-33)
Saturday, July 22 - (Bible Reading – Psalm 34-37)
10 – 2 Sahuarita High School
Fundraising Carwash