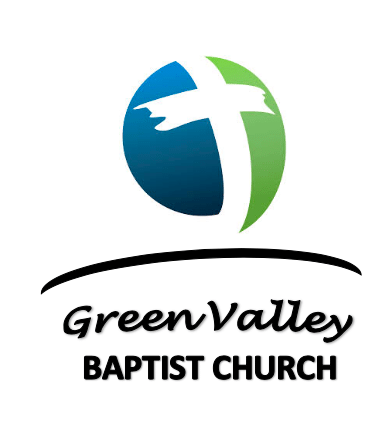 July 30th, 2023
Reflecting the Son in the Valley John Guillott, Pastor John Prim, Music Director/Associate Pastor David Pack, Associate Pastor
Order of Service
10:30 a.m.
Welcome & Announcements
Hymns of Praise No. 92
O How I Love Jesus
Hymn No. 508
Love Lifted Me
Pastoral Prayer
Hymn No. 401
The Church's One Foundation
Hymn
We'll Work Till Jesus Comes
Missionary Moment
Offertory - Bud Blumke
Offertory Music - Linda Clifton
Message
Pastor John Guillott
A GODLY LIFE IN A WICKED WORLD
1 Thessalonians 4:9-12
Invitation Hymn No. 780
Until Then
Benediction - Bud Blumke
Announcements
Connection Cards: Our Church family wants to welcome you to our service today. Finding the right place to worship God each week can be overwhelming. We're a group of imperfect, Jesus- loving followers from all sorts of backgrounds and past experiences. Our prayer for you is that you feel welcome no matter where you are in your life. May your time today result in a spiritual renewal and a better understanding of how much God loves you!
Just a reminder that we have 5th Sunday Singing tonight at 6:00.
Celebration of Life for Miriam (KC) Peters: Will be held on Tuesday, August 1st at 10:30.
Men's Breakfast and Bible Study: Will resume this Thursday, Aug 3 at 8:30 am here at the church.
Birthdays
Ruby Rives 8/4
Eileen Beneze 8/5
Memory Verse for August
For I am persuaded that neither death nor life, nor angels nor rulers, not things present nor things to come, nor powers, nor height nor depth nor any other created thing will be able to separate us from the love of God that is in Christ Jesus our Lord.
Romans 8:38-39
Deacon of the Week: Bud Blumke
Alternate Deacon: Phil Clifton
The men serving on our Deacon Ministry Team are servant ministers who are called to help our pastors meet the needs of the church family.
Sermon Outline
A GODLY LIFE IN A WICKED WORLD
1 Thessalonians 4:9-12
In our text, Paul shows us how to live a godly life in the midst of a wicked world.
A POWERFUL FOUNDATION (vv. 9-10)
If the foundation isn't love - then your life will ultimately
crumble.
A PRACTICAL INSTRUCTION (v. 11)
● Lead a quiet life
● Mind your own business
● Work with your own hands
A PROPER REPUTATION (v.12)

This Week at GVBC
Sunday July 30 - (Bible Reading – Psalm 78-80)
9:00 am Sunday School
10:30 am Sunday Service – Pastor John Guillott
6:00 pm 5th Sunday Singing
Monday, July 31 - (Bible Reading – Psalm 81-89)
Tuesday, Aug 1 - (Bible Reading – Mark 15)
10:30 am Celebration of Life for KC Peters
Wednesday, Aug 2 - (Bible Reading – Mark 16)
6:00 pm Prayer Meeting
6:45 pm Choir Practice - Resumes
Thursday, Aug 3 - (Bible Reading – Romans 1)
8:30 am Men's breakfast and Bible Study - resumes
10:00 am Ladies Bible Study
3:15 pm Prestige Assisted Living Service
6:00 pm Facebook Devotional with Charles Logan
Friday, Aug 4 - (Bible Reading – Romans 2)
Saturday, Aug 5 - (Bible Reading – Romans 3)