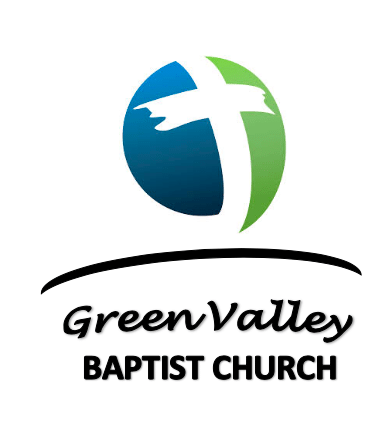 September 17th, 2023
Reflecting the Son in the Valley John Guillott, Pastor John Prim, Music Director/Associate Pastor David Pack, Associate Pastor
Order of Service
Welcome & Announcements
Memory Verse
Hymns of Praise No. 161
I Will Sing of the Mercies
Hymn No. 611
He Hideth My Soul
Pastoral Prayer
Hymn No. 737
Like a River Glorious
Hymn No. 738
The Wonder of It All
Missionary Moment
Offertory Prayer - Rick Woodard
Offertory Music - Marilyn Schum
Special Music - Jon Wallace & Wayne Glover
Blessed Be Your Name
Message
Pastor John Guillott
SUFFERING...IN LIGHT OF HIS COMING
2 Thessalonians 1:5-12
Invitation Hymn No. 664
Take My Life, Lead Me, Lord

Choral Benediction
Go Out and Tell
Announcements
Connection Cards: Our Church family wants to welcome you to our service today. Finding the right place to worship God each week can be overwhelming. We're a group of imperfect, Jesus- loving followers from all sorts of backgrounds and past experiences. Our prayer for you is that you feel welcome no matter where you are in your life. May your time today result in a spiritual renewal and a better understanding of how much God loves you!
Nativity Planning meeting: Saturday, Sept 30, 9:00am Rm C2 Everyone interested in the Nativity Drive-thru, please plan to attend this meeting. This will be an organizational meeting.
Shepherding Ministry meeting: Tuesday, Sept 26 2:00 Rm C1
Month of September
Collecting for Arizona State Mission
Birthdays
Ginger Liebrecht 9/18
Lynn Blacker 9/18
Ron Hayes 9/19
Ron Pross 9/20
John Gieb 9/21
Kevin Williams 9/22
Memory Verse for September
See! I stand at the door and knock. If anyone hears my voice and opens the door, I will come in to him and eat with him, and he with me.
Revelation 3:20 CSB
Deacon of the Week: Bob Smith
Alternate Deacon: Rick Woodard
The men serving on our Deacon Ministry Team are servant ministers who are called to help our pastors meet the needs of the church family.
Sermon Outline
SUFFERING...IN LIGHT OF HIS SECOND COMING
2 Thessalonians 1:5-12
There have been and still today a multitude of Christ followers that have been killed for their faith. Jesus told his followers that it is not easy to be His true follower. Today we come to the topic of suffering…one subject we would rather not think about!
This passage divides into two sections…
GOD WILL JUDGE THOSE AFFLICTING PERSECUTION (2 Thessalonians 1:5-9)
GOD WILL BLESS THOSE WHO HAVE BEEN PERSECUTED
(2 Thessalonians 1:10-12)
This Week at GVBC
Sunday Sept 17 - (Bible Reading – Rev 9)
9:00 am Sunday School
10:30 am Sunday Service – Pastor John Guillott
6:00 pm Life Group
Monday, Sept 18 - (Bible Reading – Rev 10)
9:30 am Ladies Bible Study
5:30 pm Trustee's mtg Rm C1
Tuesday, Sept 19 - (Bible Reading – Rev 11)
11:30 am Saints Alive – Game Day
2:00 pm WOM- Women on Mission mtg
Wednesday, Sept 20 - (Bible Reading – Rev 12)
6:00 pm Prayer Meeting
6:45 pm Choir Practice
Thursday, Sept 21 - (Bible Reading – Rev 13)
8:30 am Men's breakfast and Bible Study
10:00 am Ladies Bible Study
3:15 pm Prestige Assisted Living Service
6:00 pm Facebook Devotional with Charles Logan
Friday, Sept 22 - (Bible Reading – Rev 14)
Saturday, Sept 23- (Bible Reading – Rev 15)
First Day of Autumn!