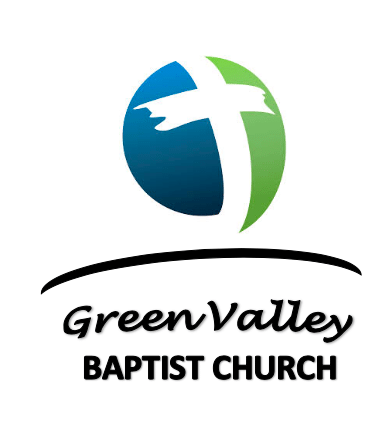 November 19th, 2023
Reflecting the Son in the Valley John Guillott, Pastor John Prim, Music Director/Associate Pastor David Pack, Associate Pastor
Order of Service
As the prelude begins,
please prepare your heart for worship.
Welcome & Announcements
Memory Verse
Hymns of Praise No. 214
He Has Made Me Glad
Hymn No. 170
Give Thanks
Pastoral Prayer
Hymn No. 169
Rejoice, Ye Pure in Heart
Hymn No. 797
Come, Ye Thankful People, Come
Missionary Moment
Offertory Prayer - Bud Blumke
Offertory Music - Linda Clifton
Message
Pastor David Pack
THANK GOD
Philippians 1:1-11
Invitation Hymn No. 316
O Sacred Head, Now Wounded
Choral Benediction No. 513
Thank You, Lord
Announcements
Connection Cards: Our Church family wants to welcome you to
our service today. Our prayer for you is that you feel welcome
here, no matter where you are in your life. If you are a visitor,
please fill out a connection card and hand it to a greeter next to
one of the exit doors and receive a gift bag.
Thanksgiving Day Luncheon: Doors open at 12:00. Lunch will be served at 12:30. Please see signup sheet in the foyer.
Nativity Workday: This Saturday, the 25th at 9:00. Please see signup sheet in foyer or just show up!
Shepherding Ministry Meeting: Tuesday, Nov 28th 2:00pm
Saints Alive: Gaslight Theatre on Dec 5th . Tickets are $27.18 per ticket. Please have your money (cash or check-made payable to Judy Mead) for Judy by Monday, Nov 20.
Kids Night Out: Friday, Dec 1, 4:30 pm - 9:00 pm. Volunteers
needed! Please see Barb Tingle.
Birthdays
Susan Sader 11/19
Fumiko Montoya 11/20
Jim Geier 11/20
Rick Woodard 11/21
Mel Hawbecker 11/25
Deacon of the Week: Bud Blumke
Alternate Deacon: Rick Woodard
The men serving on our Deacon Ministry Team are servant ministers who are called to help our pastors meet the needs of the church family.
This Week at GVBC
Sunday Nov 19 - (Bible Reading – Job 19-20)
9:00 am Sunday School
10:30 am Sunday Service – Pastor David Pack
6:00 pm Life Group
Monday, Nov 20 - (Bible Reading – Job 21-22)
9:30 am Ladies Bible Study
Tuesday, Nov 21 - (Bible Reading – Job 23-24)
Wednesday, Nov 22 - (Bible Reading – Job 25-26)
11:00 am Shepherd's Fold Thanksgiving Lunch
Thursday, Nov 23 - (Bible Reading – Job 27-28)
Happy Thanksgiving Day
12:00 Noon - Thanksgiving Luncheon
(Office Closed)
Friday, Nov 24 - (Bible Reading – Job 29-30)
Saturday, Nov 25 - (Bible Reading – Job 31-32)
9:00 am Nativity Workday