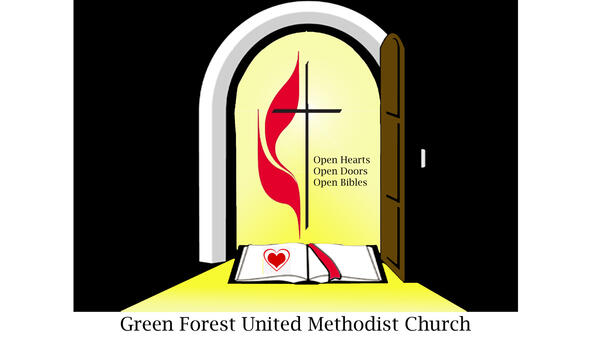 GFUMC NEWS
August 18, 2021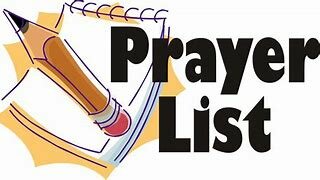 INDICATES THE NEW PRAYER CONCERNS*
Audrey Youngblood*
Carroll Carr
Carter Siebert
Charlize Wesley
Chick Bosshardt
Crystal Trusty
Dale Bowlin
Denise Bosshardt
Ellie McCollum
Gary Wright
Hilda Asbury
Jake Youngblood
Joy Adams
Jerry Carlton
Karen Salsman Family
Lora Jackson
Margaret Wallace
Marianne Bell
Melody Gordon
Michelle & Jeff Wesley
Mike Koster
Mike Tharp
Nathan Williams
R. J. Sweatman
Roberta Miller
Sammy Wilson
Sheila Rogers
Suzi Pascucci
Trinity & Winter Godfrey
Tyler Coy
Whitten Lee
These people have life-threatening illnesses or long-term situations.
Alex Carpenter
Autumn Wright
Alison Wright
Benny Hefner
Byron Russ
Carol Stilwell
Colton Wallace
Darlene McEntyre
D. J. Smoker
Donna & Terry Wright
Evelyn Griggs
Glen Carrell
Harvey Blume
Jackie Roper
Jeff Miller
Jerry Bohlke
Kelly Sharp
Mark Stiffel
Melba Norman
Mitchell Webb
Nancy Griffith
Nu Stanfield
Richard Wilson
Robert & Kim VanTassel
Sharon Weiser
Sherma Clark
Sue Reno
Tommy Ferguson
Wayne Thomason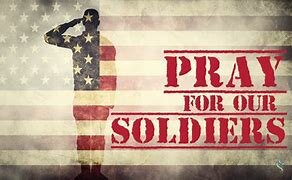 Ethan Boxley (George & Kate Siebert)
Bill Martin (Carolyn & Jackie Bosshardt),
Sydney Boxley (George & Kate Siebert),
Grant Whitcomb, Timothy Web, Chris Schultz,
Cody Moore, Davis Simmons (Mack Moore)
Joe Bill Villines (Monty/Suzanne Villines)
Trenton Williams (Brett/Teresa Yarbrough)
Andrew VanGenderen (Erin Robertson)
Nicholoas Cohick (David Cohick/Jerry & Joy Fultz)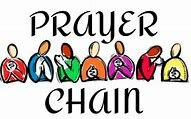 If you should need to activate the prayer chain,
Please call any one of the following:
Janice Moore (438-6206),
Roberta Miller (438-5884),
Beverly Kilbourn (438-5540),
Barb French (437-2324),
Karen Davis (438-6522),
Peggy Robertson (438-6981),
Joyce Yarbrough (350-2672),
Shirley McKay (438-4387),
Joy Fultz (870) 4239362, or
Ivy Rohde (350-3224)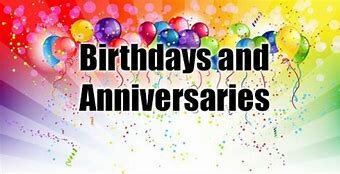 AUGUST BIRTHDAYS
19th Kendra Bell
21st Darlene Clark
24th Verlin Griggs
29th Darcie Jackson
30th Tee Bolin
31st Chris Davis
AUGUST ANNIVERSERIES
NONE
SPINAL MUSCULAR ATROPHY - AUGUST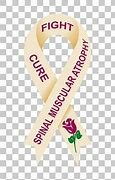 SMA is a genetic disorder that starts in the central nervous system (CNS) and affects all the muscles in the body. Due to the degenerative nature of the disease, people with SMA will experience a decline in muscle strength over time, although the rate and severity can vary among individuals, especially babies.
I AM
Poem by Helen Mallicoat
I was regretting the past
And fearing the future.
Suddenly my Lord was speaking:
"My name is I Am." He paused.
I waited. He continued,
When you live in the past
With its mistakes and regrets,
It is hard. I am not there,
My name is not I WAS".
When you live in the future
With its problems and fears,
It is hard. I am not there.
My name is not I WILL BE.
When you live in this moment,
It is not hard. I am here.
My name is I AM.
Submitted by Shirley McKay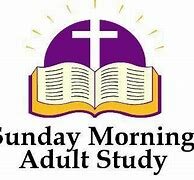 Mrs. Davis will again be teaching her class on Sunday mornings at 9:00 a.m. Please plan to attend.
CDC UPDATE
The CDC have recommended Tuesday, July 27th, that fully vaccinated people should return to wearing masks indoors to help prevent the spreading of the highly contagious Delta variant.
GFUMC Board of Trustees still have in place the recommendations of the Arkansas Conference of the UMC that individuals who are NOT vaccinated should wear masks for in-person worship and social distance by a minimum of 6 ft. Vaccinated folks are encouraged but not required to wear a mask and are asked to social distance by a minimum of 3 ft.
We will continue to keep a record of attendees should there be a Covid outbreak for ADH tracking purposes.
The Board of Trustees takes your health and safety very seriously. They will continue to monitor the situation. If you have any questions, please contact me via my cell @ 501.288.2169.
Looking forward to seeing everyone this SONday!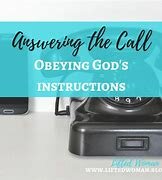 If you find yourself impacted by COVID-19 and are quarantined at home, have lost working hours due to exposure, or suffering from a business shut-down, we want to be able to help you with weekly meals.
Simply call the church office at 479.253.8987 to be placed on the meal delivery list. These meals are completely free. Then, each Wednesday we deliver a set of seven meals for each member of your household. You will need to have freezer space to accommodate these frozen meals. During these times of uncertainty we are here for you.
YOU DO NOT HAVE TO BE A MEMBER OF THE UNITED METHODIST CHURCH TO BE A RECIPIENT OF THIS MINISTRY.
You only need to live in Carroll County, Arkansas.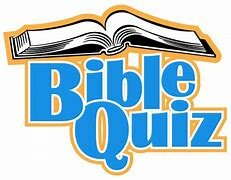 THIS WEEK'S QUIZ QUESTION
Who was the Mother of Moses?
Answer to last weeks quiz.
What did Christ say about
"idle words?"
See Matthew 12:36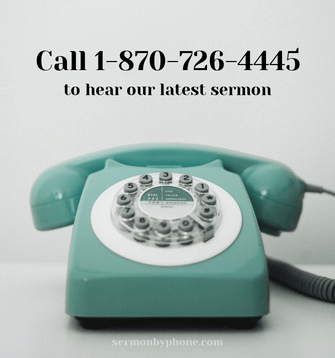 JOIN US FOR IN-PERSON WORSHIP AT
10:00 A. M. EACH SUNDAY! OR,
TUNE IN EACH SUNDAY AT 10:00 A.M. TO THE SERVICE ON FACEBOOK OR YOUTUBE AT GREEN FOREST UNITED METHODIST CHURCH!
OR CALL 870-726-4445 TO HEAR THE
SERMON
Opportunities for Giving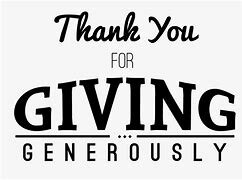 As you have been made aware, our building is in much need of some repair and upkeep. We urge you to dig deep to help resolve these issues. Your contribution will be greatly appreciated. A separate receptacle will be provided for this special giving.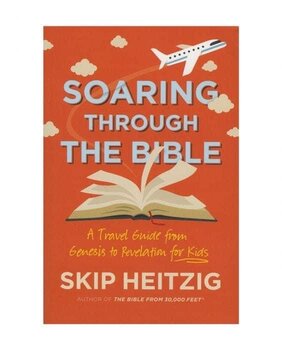 Crystal Trusty's Virtual Class has been postponed until Sept. 5th, due to inability to get needed supplies. Please contact her to sign up at
870 423-8303

The first weekend in December, (3rd-5th) we have been invited to Mt. Eagle for a Mission Trip. A few families have already signed up to go. If you are interested, please contact the office at 438-6122 or gfumc@windstream.net.

The Ministerial Alliance Food Pantry is open from 10:00 a.m. until noon each Thursday at GFUMC. Spread the word to those in Green Forest who have food insecurities.
Blessing Box Partnership Opportunity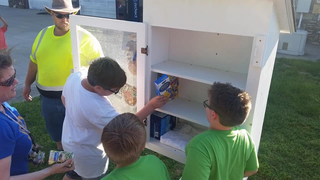 Pictured is one of our partners in the Blessing Box Ministry. If you would like to be a partner with your on Blessing Box, please call 870.438.6122
We simply ask for a one-time donation of $250.00 to cover the manufacturing cost of your Blessing Box and GFUMC will pay for the shipping of your Blessing Box to your mailing address.
We have exiting partners in Arkansas and Missouri who use their boxes for either food, clothing, or as a mobile library.
Local BLESSING BOX ministry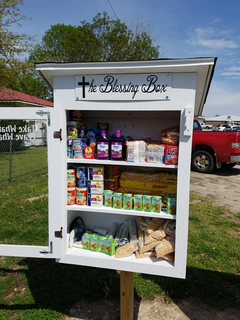 Please continue to support the blessing boxes with non-perishable food items. Locations are listed below:
Cherry Street, Elementary School parking lot, Fire Department, Public Library, & HARP'S

Hello everyone!
As I write, the tragedies around the world are so heart breaking. The destruction from the fires within our nation, the numbers of deaths due to the earthquake in Haiti (now a hurricane is blasting them), Arkansas setting new hospitalization records for Covid, along with the people in Afghanistan facing the horrors of evil known as Taliban and ISIS, willing to ride on the exterior of a plane in hopes for safety – I tell you; I just cannot even wrap my mind around it all.
As I wrestle with enormity of these concerns, questions begin to flood my mind. Questions like - Are these tragedies greater than those in the past? Are these new birthing pains for shadowing the second coming of Christ? Will there be a time in our near future when the mission (due to tragedy) surpasses the polarization of our nation? Are we headed for a repeat of Habakkuk within the United States? Where is God in the midst of all this?
I am sure that you, too, have questions and thoughts. I will not offer my opinion about politics, nor will I speculate about what our role should be as a nation (if we are going to proclaim we are a Christian nation). I will say this!
As people of God, we are called to unity. It is the prayer of Jesus, Himself, in John chapter 17. Our identity as citizens of heaven supersedes the citizenship of the U.S.A. If we are to bring heaven to earth in preparation for the Groom to receive His bride, then that means we must be united in our vision of what heaven truly looks like. In heaven, there are no borders. In heaven, there is no race.
The Bible only identifies people by their nationality. (Race is a man-made concept.) All heaven's contents are about LIFE! In heaven, we will be living in community grounded in love. In heaven, our mission will be serving God by serving one another. Here again, we see a picture of unity.
Jesus also details the importance of unity. In Matthew chapter 18 scriptures read, "Again, truly I tell you that if two of you on earth agree about anything they ask for, it will be done for them by my Father in heaven. For where two or three gather in my name, there am I with them" (vss.19-20).
Regardless of what our personal beliefs or preferences are politically, theologically, or economically – we need to be united, if in nothing else, in our prayer life. We need to be praying for the people of the world who are seeking refuge from a force of evil that we have never experienced. We need to be in prayer for the leaders of the world, NOT just this nation. We need to be praying for the families who are mourning the loss of property and life. We need to be praying for the Church to unite and work as one in ministering to the Haitians and Afghanistan people, as well as caring for and ministering to the ones within our own country.
Psalm 18:6 reads, "In my distress I called upon the LORD, and cried out to my God; He heard my voice from His temple, and my cry came before Him, even to His ears."
Please join with me in approaching the Throne of Grace, boldly, seeking God's mercy and grace in these desperate and devastating times.
Preacher-Man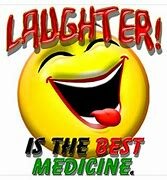 When a young man left his dorm and moved into an apartment, he went shopping for cleaning equipment. His cart was loaded with a broom, mop, dust-pan, sponges and a full array of cleaning products.
At the last minute he topped off his cart with a lone food purchase -- a large bag of potato chips.
Seeing the checkout clerk's quizzical look, he explained, "I'm a very messy eater."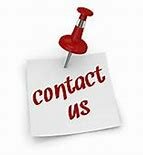 Church Contact
Information
Green Forest UMC
PO Box 770
Green Forest, AR 72638
Phone: 870-438-6122 gfumc@windstream.net
Pastor: Michael Bolin
PH: 501-288-2169
Youth Leaders:
Becky & Micah Tharp
Secretary: Ivy Rohde
(870) 350-3224
Our address is: 200 S Springfield Ave, Green Forest, AR 72638, USA