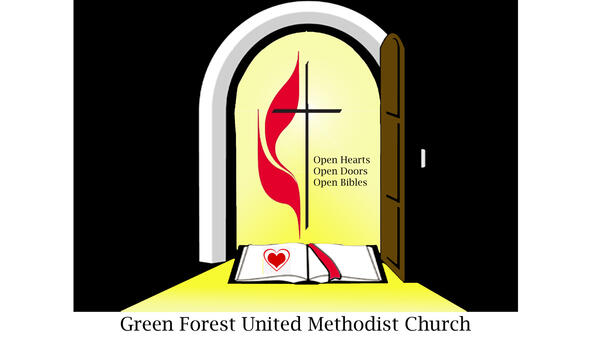 GFUMC NEWS
September 15, 2021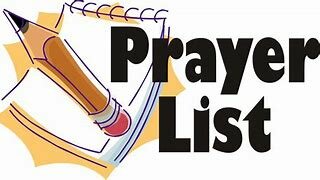 MASTER PRAYER LIST
*Indicates new prayer concerns
Abby Blewett*
Amy Tegley
Audrey Youngblood
Brenda Steppe
Brittany Gobert
Carroll Carr
Charlize Wesley
Crystal Trusty
Dale Bowlin
Darlene Hooten
Donna Myatt
Joe Cohick's Family (kids)
Joe Koppe
Joy Adams
Jerry Carlton
LaDonna King
Lin Ritchie Family*
Marianne Bell
Morgan Parks
Myrtle Tharp
Nathan Williams Family*
Roberta Miller
Rob Terbyville
Sammy Wilson
Steve Newberry*
Susie Garrison*
*These people have life-threatening illnesses or long-term situations.
Alex Carpenter
Autumn Wright
Alison Wright
Benny Hefner
Byron Russ
Darlene McEntyre
D. J. Smoker
Donna & Terry Wright
Evelyn Griggs
Glen Carrell
Harvey Blume
Jackie Roper
Jeff Miller
Jerry Bohlke
Kelly Sharp
Mark Stiffel
Melba Norman
Mitchell Webb
Nancy Griffith
Nu Stanfield
Richard Wilson
Robert & Kim VanTassel
Sharon Weiser
Sherma Clark
Sue Reno
Tommy Ferguson
Wayne Thomason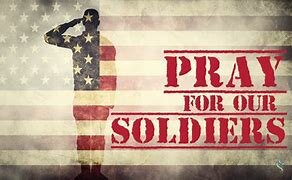 Ethan Boxley (George & Kate Siebert)
Bill Martin (Carolyn & Jackie Bosshardt),
Sydney Boxley (George & Kate Siebert),
Grant Whitcomb, Timothy Web, Chris Schultz,
Cody Moore, Davis Simmons (Mack Moore)
Joe Bill Villines (Monty/Suzanne Villines)
Trenton Williams (Brett/Teresa Yarbrough)
Andrew VanGenderen (Erin Robertson)
Nicholoas Cohick (David Cohick/Jerry & Joy Fultz)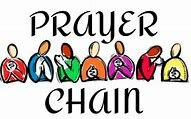 If you should need to activate the prayer chain,
Please call any one of the following:
Janice Moore (438-6206),
Roberta Miller (438-5884),
Beverly Kilbourn (438-5540),
Barb French (437-2324),
Karen Davis (438-6522),
Peggy Robertson (438-6981),
Joyce Yarbrough (350-2672),
Joy Fultz (870) 4239362, or
Ivy Rohde (350-3224)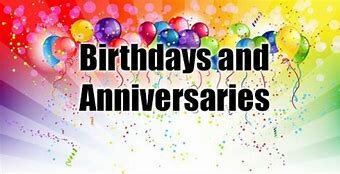 SEPTEMBER BIRTHDAYS
15th Kevin Robertson
16th Barbara Foster
18th Margaret Wallace
19th Mary Ann Pharis
20th Buddy Fry
SEPTEMBER ANNIVERSARIES
23rd George & Kate Siebert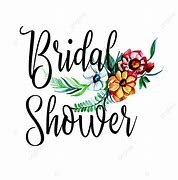 A Bridal Shower will be held for Audrey Foster on Sunday afternoon, September 26 from 1 to 3 pm at the Green Forest Train Depot. If you cannot attend the drop-in shower, there will be a table in the foyer to collect gifts for Audrey and Cody. They are registered at Amazon.com, Target and Sisters Flowers and Gifts in Harrison.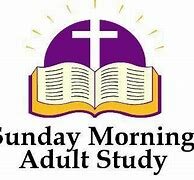 Mrs. Davis will again be teaching her class on Sunday mornings at 9:00 a.m. Please plan to attend.
CDC UPDATE
The CDC have recommended Tuesday, July 27th, that fully vaccinated people should return to wearing masks indoors to help prevent the spreading of the highly contagious Delta variant.
GFUMC Board of Trustees still have in place the recommendations of the Arkansas Conference of the UMC that individuals who are NOT vaccinated should wear masks for in-person worship and social distance by a minimum of 6 ft. Vaccinated folks are encouraged but not required to wear a mask and are asked to social distance by a minimum of 3 ft.
We will continue to keep a record of attendees should there be a Covid outbreak for ADH tracking purposes.
The Board of Trustees takes your health and safety very seriously. They will continue to monitor the situation. If you have any questions, please contact me via my cell @ 501.288.2169.
Looking forward to seeing everyone this SONday!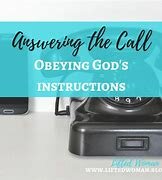 If you find yourself impacted by COVID-19 and are quarantined at home, have lost working hours due to exposure, or suffering from a business shut-down, we want to be able to help you with weekly meals.
Simply call the church office at 479.253.8987 to be placed on the meal delivery list. These meals are completely free. Then, each Wednesday we deliver a set of seven meals for each member of your household. You will need to have freezer space to accommodate these frozen meals. During these times of uncertainty we are here for you.
YOU DO NOT HAVE TO BE A MEMBER OF THE UNITED METHODIST CHURCH TO BE A RECIPIENT OF THIS MINISTRY.
You only need to live in Carroll County, Arkansas.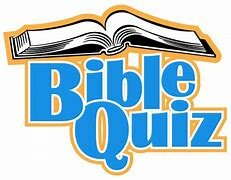 THIS WEEK'S QUIZ QUESTION
What do Solomon's proverbs say about discipline?
Answer to last weeks quiz.
What are six things the Lord hates?
See Proverbs 6:16-19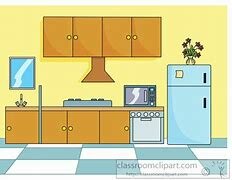 Please join our Wednesday Night Kitchen Team!! We need help making and serving meals to our Youth on Wednesday nights. We would like to have at least three teams that can rotate throughout the month. Meal plans are available. Youth eat at 6 pm. We usually start cooking around 4. To participate, please contact Janell Robertson at 870-423-9251.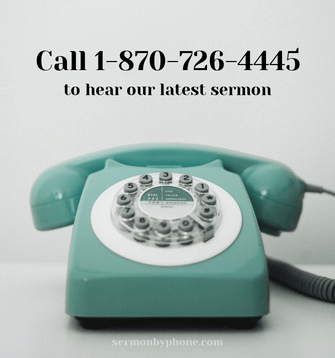 JOIN US FOR IN-PERSON WORSHIP AT
10:00 A. M. EACH SUNDAY! OR,
TUNE IN EACH SUNDAY AT 10:00 A.M. TO THE SERVICE ON FACEBOOK OR YOUTUBE AT GREEN FOREST UNITED METHODIST CHURCH!
OR CALL 870-726-4445 TO HEAR THE
SERMON
Opportunities for Giving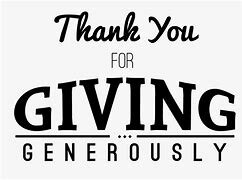 As you have been made aware, our building is in much need of some repair and upkeep. We urge you to dig deep to help resolve these issues. Your contribution will be greatly appreciated. A separate receptacle will be provided for this special giving.

DON'T FORGET TO CALL THE OFFICE TO GET ON THE LIST!!!!!
The first weekend in December, (3rd-5th) we have been invited to Mt. Eagle for a Mission Trip. A few families have already signed up to go. If you are interested, please contact the office at 438-6122 or gfumc@windstream.net.

The Ministerial Alliance Food Pantry is open from 10:00 a.m. until noon each THURSDAY at GFUMC. Spread the word to those in Green Forest who have food insecurities.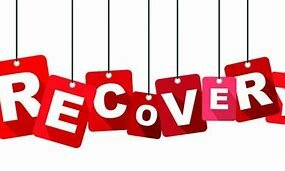 SEPTEMBER IS National Alcohol and Drug Addiction Recovery Month
Please be in prayer for this
Rampant need.
Blessing Box Partnership Opportunity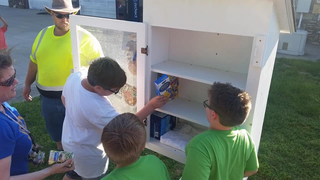 Pictured is one of our partners in the Blessing Box Ministry. If you would like to be a partner with your on Blessing Box, please call 870.438.6122
We simply ask for a one-time donation of $250.00 to cover the manufacturing cost of your Blessing Box and GFUMC will pay for the shipping of your Blessing Box to your mailing address.
We have exiting partners in Arkansas and Missouri who use their boxes for either food, clothing, or as a mobile library.
Local BLESSING BOX ministry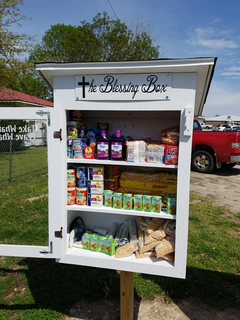 Please continue to support the blessing boxes with non-perishable food items. Locations are listed below:
Cherry Street, Elementary School parking lot, Fire Department, Public Library, & HARP'S

Hello everyone!
I want to thank each of you for your continued support of our church and your special contributions dedicated for repairs and maintenance. We have been able to get numerous repairs done externally and internally. As of the past SONday's Administrative Council meeting, our new top priority is addressing the south wall of the Fellowship Hall building.
Our goal is to eliminate water from seeping into the basement and breeding mold and mildew. The plan is to remove the vegetation between the sidewalk and the building. This area will be excavated by three and a half inches. Then a new moisture barrier will be installed, and concrete will be poured in that space. This addition of concrete will be designed to flow the water away from the building. Our goal for this project is very simple. It is to make this space safe for usage again.
I do not know how soon we will be reusing these rooms (outside of youth on Wednesday), but we prepare in faith believing God is going to fill them once again with children, youth, and adults who are hungering to grow through Christian education. I am excited to share that last week, we had fifteen youth help us kick off our 2021-2022 youth program.
Speaking of the youth, on Saturday – September 25th – the youth are going to do a local mission. That mission will be to paint the Farewell General Store. We are going to assemble at the church at 1 pm. Ms. Tee is providing a paint spray rig to help with the project. While this initially started as a youth event, Becky and Micah want to invite the church family to join in. This gives the youth a chance to meet other church family in hopes that their connection to GFUMC will become even stronger. I hope each of you will make it a priority to participate.
One last bit of information I would like to share. On December 3rd – 5th, GFUMC has a planned mission trip for the church. Our travels will carry us to Mount Eagle Christian Center. It is less than two hours drive. We can take the church vans or folks can drive their personal vehicles. Our time there will be centered on fellowship, good food, a little labor, and spiritual renewal. If you are interested in participating in this mission trip, please contact the church office. The accommodations and scenery of this camp are truly amazing.
Jeremiah 31:25 reads, "I will refresh the weary and satisfy the faint." Our church mission trip is designed to put in a place and space to allow the Spirit to do just that… refresh us and renew our relationships with one another.
I pray this for each of you… 'May the LORD bless you and keep you; may the LORD cause His face to shine upon you and be gracious to you; may the LORD lift up His countenance toward you and give you peace.' Have a blessed week!
Preacher-Man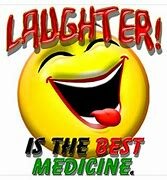 A little girl asked her mother, "Can I go outside and play with the boys?"
Her mother replied, "No, you can't play with the boys, they're too rough."
The little girl thought about it for a few moments and asked, "If I find a smooth one, can I play with him?"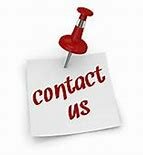 Church Contact
Information
Green Forest UMC
PO Box 770
Green Forest, AR 72638
Phone: 870-438-6122 gfumc@windstream.net
Pastor: Michael Bolin
PH: 501-288-2169
Youth Leaders:
Becky & Micah Tharp
Secretary: Ivy Rohde
(870) 350-3224
Our address is: 200 S Springfield Ave, Green Forest, AR 72638, USA