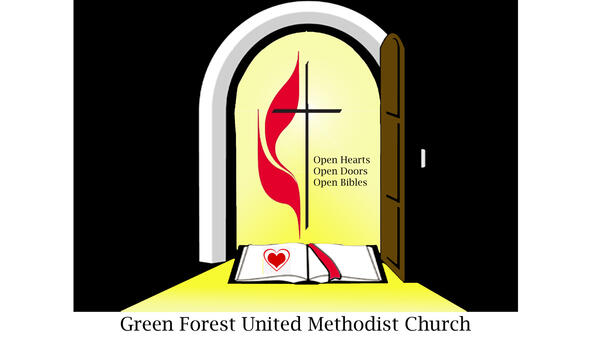 GFUMC NEWS
September 22, 2021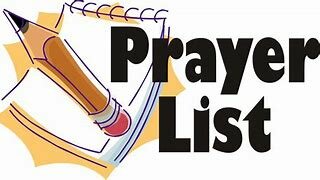 *Indicates new prayer concerns
Abby Blewett
Addy Atkins*
Amy Tegley
Audrey Youngblood
Brandi Knott-Ranero*
Brenda Steppe
Brittany Gobert
Carroll Carr
Charlize Wesley
Crystal Trusty
Dale Bowlin
Darlene Hooten
Donna Myatt
Jerry Carlton
Jerry Carlton
Jody Webb*
Joe Koppe
Joy Adams
LaDonna King
Lila French*
Marianne Bell
Matti Kay Walker*
Matt Murphy Family*
Morgan Parks
Myrtle Tharp
Roberta Miller
Rob Terbyville
Sammy Wilson
"Sis" Norris Family*
Skye Murphy*
Steve Newberry
Susie Garrison
Uriah Tanner*
Yvonne McConnell*
*These people have life-threatening illnesses or long-term situations.
Alex Carpenter
Autumn Wright
Alison Wright
Benny Hefner
Byron Russ
Darlene McEntyre
D. J. Smoker
Donna & Terry Wright
Evelyn Griggs
Glen Carrell
Harvey Blume
Jackie Roper
Jeff Miller
Jerry Bohlke
Kelly Sharp
Mark Stiffel
Melba Norman
Mitchell Webb
Nancy Griffith
Nu Stanfield
Richard Wilson
Robert & Kim VanTassel
Sharon Weiser
Sherma Clark
Sue Reno
Tommy Ferguson
Wayne Thomason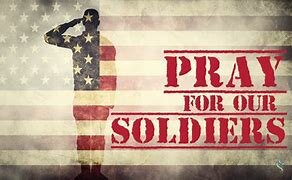 Ethan Boxley (George & Kate Siebert)
Bill Martin (Carolyn & Jackie Bosshardt),
Sydney Boxley (George & Kate Siebert),
Grant Whitcomb, Timothy Web, Chris Schultz,
Cody Moore, Davis Simmons (Mack Moore)
Joe Bill Villines (Monty/Suzanne Villines)
Trenton Williams (Brett/Teresa Yarbrough)
Andrew VanGenderen (Erin Robertson)
Nicholoas Cohick (David Cohick/Jerry & Joy Fultz)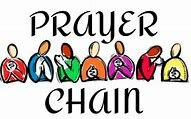 If you should need to activate the prayer chain,
Please call any one of the following:
Janice Moore (438-6206),
Roberta Miller (438-5884),
Beverly Kilbourn (438-5540),
Barb French (437-2324),
Karen Davis (438-6522),
Peggy Robertson (438-6981),
Joyce Yarbrough (350-2672),
Joy Fultz (870) 4239362, or
Ivy Rohde (350-3224)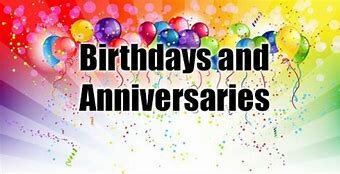 SEPTEMBER BIRTHDAYS
25th Allison King
Monte Villines
26th Beth Wellborn
28th Stanley Norris
SEPTEMBER ANNIVERSARIES
23rd George & Kate Siebert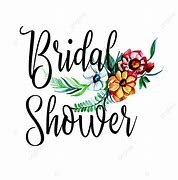 A Bridal Shower will be held for Audrey Foster on Sunday afternoon, September 26 from 1 to 3 pm at the Green Forest Train Depot. If you cannot attend the drop-in shower, there will be a table in the foyer to collect gifts for Audrey and Cody. They are registered at Amazon.com, Target and Sisters Flowers and Gifts in Harrison.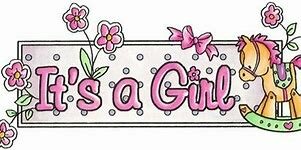 BABY SHOWER
Maryn Qualls is getting a new baby sister soon! A TABLE SHOWER will be on Sunday, October 3rd, in the Narthex. Harper Grace's parents (Markie & Cody) are registered with "babylist.com."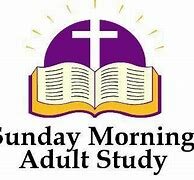 Mrs. Davis will again be teaching her class on Sunday mornings at 9:00 a.m. Please plan to attend.
CDC UPDATE
The CDC have recommended Tuesday, July 27th, that fully vaccinated people should return to wearing masks indoors to help prevent the spreading of the highly contagious Delta variant.
GFUMC Board of Trustees still have in place the recommendations of the Arkansas Conference of the UMC that individuals who are NOT vaccinated should wear masks for in-person worship and social distance by a minimum of 6 ft. Vaccinated folks are encouraged but not required to wear a mask and are asked to social distance by a minimum of 3 ft.
We will continue to keep a record of attendees should there be a Covid outbreak for ADH tracking purposes.
The Board of Trustees takes your health and safety very seriously. They will continue to monitor the situation. If you have any questions, please contact me via my cell @ 501.288.2169.
Looking forward to seeing everyone this SONday!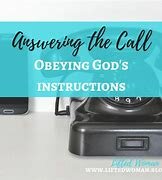 If you find yourself impacted by COVID-19 and are quarantined at home, have lost working hours due to exposure, or suffering from a business shut-down, we want to be able to help you with weekly meals.
Simply call the church office at 479.253.8987 to be placed on the meal delivery list. These meals are completely free. Then, each Wednesday we deliver a set of seven meals for each member of your household. You will need to have freezer space to accommodate these frozen meals. During these times of uncertainty we are here for you.
YOU DO NOT HAVE TO BE A MEMBER OF THE UNITED METHODIST CHURCH TO BE A RECIPIENT OF THIS MINISTRY.
You only need to live in Carroll County, Arkansas.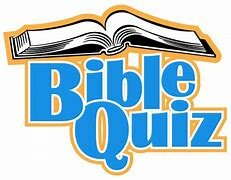 THIS WEEK'S QUIZ QUESTION

Which chapter in Proverbs speaks about a virtuous wife?
Answer to last weeks quiz.
What do Solomon's proverbs say about discipline?
Proverbs 10:17
"He who heeds discipline shows the way to life, but whoever ignores correction leads others astray."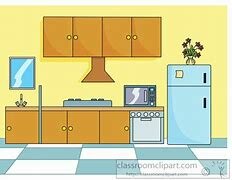 Please join our Wednesday Night Kitchen Team!! We need help making and serving meals to our Youth on Wednesday nights. We would like to have at least three teams that can rotate throughout the month. Meal plans are available. Youth eat at 6 pm. We usually start cooking around 4. To participate, please contact Janell Robertson at 870-423-9251.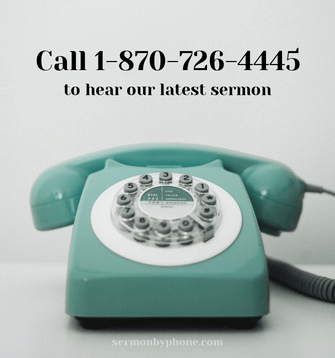 JOIN US FOR IN-PERSON WORSHIP AT
10:00 A. M. EACH SUNDAY! OR,
TUNE IN EACH SUNDAY AT 10:00 A.M. TO THE SERVICE ON FACEBOOK OR YOUTUBE AT GREEN FOREST UNITED METHODIST CHURCH!
OR CALL 870-726-4445 TO HEAR THE
SERMON
Opportunities for Giving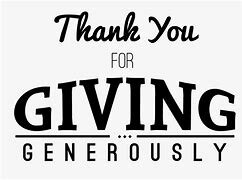 As you have been made aware, our building is in much need of some repair and upkeep. We urge you to dig deep to help resolve these issues. Your contribution will be greatly appreciated. A separate receptacle will be provided for this special giving.

DON'T FORGET TO CALL THE OFFICE TO GET ON THE LIST!!!!!
The first weekend in December, (3rd-5th) we have been invited to Mt. Eagle for a Mission Trip. A few families have already signed up to go. If you are interested, please contact the office at 438-6122 or gfumc@windstream.net.

The Ministerial Alliance Food Pantry is open from 10:00 a.m. until noon each THURSDAY at GFUMC. Spread the word to those in Green Forest who have food insecurities.
ITEMS NEEDED FOR THE FOOD PANTRY
Food Pantry items can be purchased by the case at Harp's at a reduced price. Please buy a case at a time.
Canned Beans
Soup
Peanut butter
Jelly
Crackers
Mac & cheese
Canned vegetables
Canned Fruit
Spaghetti Sauce
Canned Spaghetti Rings
Oatmeal
Pop-Tarts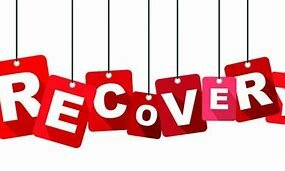 SEPTEMBER IS National Alcohol and Drug Addiction Recovery Month
Please be in prayer for this
Rampant need.
Blessing Box Partnership Opportunity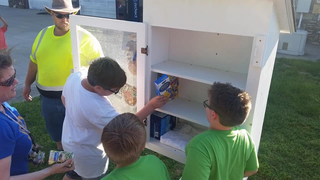 Pictured is one of our partners in the Blessing Box Ministry. If you would like to be a partner with your on Blessing Box, please call 870.438.6122
We simply ask for a one-time donation of $250.00 to cover the manufacturing cost of your Blessing Box and GFUMC will pay for the shipping of your Blessing Box to your mailing address.
We have exiting partners in Arkansas and Missouri who use their boxes for either food, clothing, or as a mobile library.
Local BLESSING BOX ministry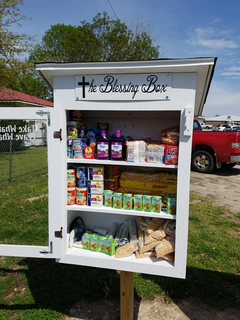 Please continue to support the blessing boxes with non-perishable food items. Locations are listed below:
Cherry Street, Elementary School parking lot, Fire Department, Public Library, & HARP'S

Hello everyone!
As the world (and the church) painfully adjust to this new normal because of Covid, I realize that Church has been impacted in ways that will take years to understand and overcome. Trying to read and study what the next steps are in moving forward and growing the church during this time is as conflicting as trying to research the science around the vaccines. Personally, I am not against the vaccines for I am vaccinated. Yet, to read all the material available regarding them didn't necessarily make me feel as if I had a clearer understanding. Likewise, this is a repeat scenario when studying church leadership in a Covid-riddled world!
I know that soon there will be authors and theologians who will produce materials to be used as templates for the 'New Church.' But whatever that might be, one thing will remain the same. Churches will only be as vibrant as the people who make them up!
One writing on church leadership that I still find relevant speaks about the numerous components needed for a church to thrive throughout the different seasons in the life of a local church. I would like to share those with you in hopes that all who read this will be inspired.
The first component is as time sensitive as scripture. For a local church to thrive demands of the congregation to be people of influence. Anyone can take a leaders-kit and lead something. People of positive influence are people whose everyday living impact the thoughts and actions of others. People of influence do not allow one opportunity to pass them by in getting others acquainted to and with Church. This leads to the second component.
If GFUMC is going to be a mover and shaker within this community for years to come, then the people who make up this congregation must become big picture thinkers. To be big picture thinkers will push against the comfort zones that many Christians choose to reside in. Do not misunderstand me, all people get stuck in their own little corner of the world and need help seeing things from a broader perspective. But when the people of the church fall prey to this, then they cannot help the individuals the church is seeking to minister to (and with) to obtain this trait and grow in discipleship. True discipleship is never void of the bigger picture God has detailed in Holy Scripture.
The third component is a Jesus virtue. Jesus could always see past people's shortcomings. Still today, people need help seeing the best within themselves. For this local church to be used by God to transform lives through the power and name of Jesus, GFUMC must be able to see the best in people even when they are acting their worst. It is not easy, but it is godly.
Here is the toughest one, in my opinion. For GFUMC to be a place where disciples are making disciples, people outside the church must see you as credible! This means that the people of GFUMC's personal life needs to be as consistent as one's professional life. The days of 'do what I say not what I do' are gone. It might have been how you were raised (at least that is the way I was raised), but it is not the way of the generations behind us. I am amazed at how the youth and young adults, whether in affluent homes or not, are able to see through the phoniness of church folk.
The fifth component comes from the article I referenced prior and my own personal analysis in being out in the frontlines of Covid. Here it is… the people we are hoping to reach for the cause of Christ are people who are looking to make an impact. They are longing to see a change in their lives and hungering to make a difference in society. The people who are a part of this congregation must come to this realization. If GFUMC is going to grow physically and spiritually, it will command a shift in thinking and practice. The 'New Church' will be one built around missions and worship as the touchstones in teaching discipleship. We can no longer expect a classroom setting to be the means of Christian Education. Christian Action that is explained with hands on experience will be the new and improved method of discipling.
The last component commands a shift of priorities. It is not new. In fact, the Old Testament references it throughout its entirety. For a local church to thrive throughout the ages, it will happen at the expense of people making the ministry and mission of Jesus Christ within the top three of their lists of priorities.
Likewise, if the current members and constituents who make up the body of GFUMC want to see this local church thrive in this new world, it will come at a cost. That cost will be relearning to balance one's priorities. No doubt, this will be a great challenge for all of us. None of us are void of the fast-paced environment with which we live. Many theologians have stated that the new cocaine of the 21st century is not a drug itself. Rather, it is the busyness of multitasking that is associated with technology.
As always, whatever you want this church to be is exactly what it will become. No one person can save it, just as one person cannot destroy it. Church is a team sport like football. When the church thrives, it does so because of the team. When it fails, it does so as a team.
I hope this team will always provide a place and space where people feel safe, loved, wanted, and appreciated. I pray that as the dust settles from the pandemic, we will rise above in helping others to maximize their potentials in living out God's calling on their lives.
Have a blessed week,
Preacher-Man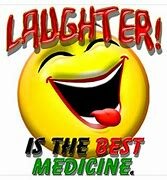 A little girl asked her mother, "Can I go outside and play with the boys?"
Her mother replied, "No, you can't play with the boys, they're too rough."
The little girl thought about it for a few moments and asked, "If I find a smooth one, can I play with him?"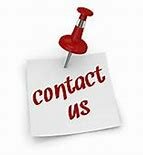 Church Contact
Information
Green Forest UMC
PO Box 770
Green Forest, AR 72638
Phone: 870-438-6122 gfumc@windstream.net
Pastor: Michael Bolin
PH: 501-288-2169
Youth Leaders:
Becky & Micah Tharp
Secretary: Ivy Rohde
(870) 350-3224
Our address is: 200 S Springfield Ave, Green Forest, AR 72638, USA