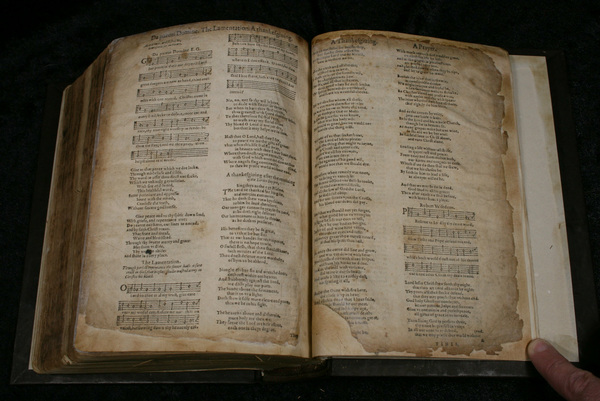 June 2019 This Issue is devoted to God's Word
Good Shepherd Presbyterian Church
Welcome to Our First Issue
It is our hope that this will be the first of many newsletters to follow. We hope to have it available online and in print near the start of each month.
The newsletter, part of our new website and its tools, are designed to enable us to have more opportunities in Christ to grow in faith and love, whether we are together or apart.
Inside you will find useful materials, articles, links, and information about the church.
Each issue will center on a theme. This month we look at the word of God, mainly due to the fact that it is perhaps the most important possession the Lord has given that we might know and believe in Him.
We testify that by God's word alone comes salvation. We are show that it is the tool the Spirit uses to bring us to faith in Christ. Furthermore, it is the means by which we are to live and grow in faith.
God's word is no common book. First, it's not just a book written by men, The bible itself testifies that it is directly the result of God's inspiration and direction. Next, it is supernaturally powerful when the Spirit effectuates it. It is able to bring dead sinners to life. It is able to improve and strengthen our faith.
By God's word time and again the church has been reinvigorated, reformed,and the kingdom of God has repelled this world and its evil ruler and his advances.
Thus , it is only right that we begin our newsletters with this topic.
John Owen wrote this of scripture, "It is truth alone that capacitates any soul to glorify God."
Part I: The Supremacy of Scripture
God's word is a book superior to any and every book. It is more useful to your life, well being, joy, growth, health, assurance, comfort, and faith, than any other item used to feed the body and soul.
It is supernatural, the only book to affirm divine composition and inspiration. It alone attests to its perfection, sufficiency, and freedom from error.
It is said to be supreme in knowledge and wisdom, alone that which is able to establish us in faith and persevere therein. Without it we perish. With it we flourish. It is that most vital of instruments God uses by His Spirit for us to live by faith alone.
The Westminster Confession states that God''s word, and its 66 books are, "All which are given by inspiration of God, to be the rule of faith and life...The authority of the holy Scripture, for which it ought to be believed and obeyed, dependeth not upon the testimony of any man or Church, but wholly upon God (who is truth itself), the Author thereof; and therefore it is to be received, because it is the Word of God."
For an interesting presentation on this topic, below is a link to a sermon (audio/video/written) by John Piper, titled,
God's Peculiar Glory: How We Know the Bible Is True
https://www.desiringgod.org/messages/gods-peculiar-glory#full-video
The Necessity of Scripture
Scripture must be used. If one lesson is to be retaught this month it is that we must use God's word. Without it we whither and perish. Scripture, the actual book. It and it alone is to be used. We have to have it, open it, and read it intently.
This truth Christians know, this they are taught, and when rightly led, are continuously reminded of the absolute necessity of God's word in their lives. It is the manna by which we are sustained.
Yet, despite knowing this, despite constant reminders of this fact, and despite our best efforts and resolutions, the evidence is that God's word is woefully neglected in the Christian life and in the church.
But hope remains, because fixing this problem is really very simple. All we have to do is read and hear God's word and we will see wondrous results.
But, as said by Shakespeare, "Here lies the rub." For what appears simple is not so simple; before God's word is used again, God has to impress upon us these three truths:
We have to believe it is essential to life.
We have to believe it is necessary to life.
We must know what it is and how it is to be used.
Those who believe it is essential will not neglect it. They will not overlook it. They will not trade it for any other earthly pursuit, activity, or entertainment. Most of all, they will show a hunger and passion for it.
Those who believe it is necessary will read it, wanting to understand it, what it teaches them, and how it is used.
The more you read it, the more you will want it. By reading it, hearing it, and meditating on it, the more you will desire it.. Soon God's word will not be an afterthought or something overlooked, but their will be the huger of faith that will not let you miss a meal or substitute it with any thing less It will become your most cherished possession in life. You will find yourself demanding God's word and cherishing it's time more than any other of life's activities.
Did you know and have you believed:
All scripture is given by inspiration of God, and is profitable for doctrine, for reproof, for correction, for instruction in righteousness: That the man of God may be perfect, thoroughly furnished unto all good works. II Timothy 3: 16, 17
Catechism Question of the month
The remarkable usefulness of the Saint's use of catechismal instruction is without question. It teaches us a way to simply testify of the truth scripture teaches us. All are encouraged to put these words to memory, our first coming from the Heidelberg Catechism from Germany in 1563:
Q. What is your only comfort
in life and in death?
A. That I am not my own,
but belong—
body and soul,
in life and in death—
to my faithful Savior, Jesus Christ.
He has fully paid for all my sins with his precious blood,
and has set me free from the tyranny of the devil.
He also watches over me in such a way
that not a hair can fall from my head
without the will of my Father in heaven;
in fact, all things must work together for my salvation.
Because I belong to him,
Christ, by his Holy Spirit,
assures me of eternal life
and makes me wholeheartedly willing and ready
from now on to live for him.
Memory verses of the month
For the word of God is quick, and powerful, and sharper than any two edged sword, piercing even to the dividing asunder of soul and spirit, and of the joints and marrow, and is a discerner of the thoughts and intents of the heart. Hebrews 4: 12 ff KJV
Getting to Know those of Good Shepherd
A planned monthly article featuring different families and members of Good Shepherd shall accompany each newsletter. We begin with Mike Bernard and Shirley Schlinkmann. Both Mike and Shirley have been members of Good Shepherd for many years. They are known for their compassion and hospitality. Shirley has served the body on session and committees in the past, and still makes herself available in assisting with financial accounting.
Currently they reside in Mike's hometown, since he suffers from advanced Parkinsons ans has been unable to return to Ajo for more than a year. Recently he was admitted into hospice care.
Surely many Good Shepherd members will have fond memories of them both. Oneida and I, in the 3 years w have known them have a certain affection for them in Christ. They are a shining example of humble and faithful members of our church.
One example of their Christian kindness I most remember is an afternoon we spent enjoying lunch at their home with another family from church. We had a cherished time of fellowship, accompanied by an afternoon of competitive Mexican Train dominoes. From which I recall, Mike's smile never departed during the game, and Shirley proved a challenging and shrewd opponent that was used by the Lord to insure my humility. It is one afternoon I will always recall with an affectionate grin.
While circumstances may prevent Mike from returning again to spend his winters in Ajo, expect Shirley to return for a week or two in the fall, as she did last fall. Make it a point to introduce yourself to her if you have the opportunity and have not met her before. I am confident they both would be delighted to hear from you by letter or phone.
Look for this regular feature we hope to include in the monthly newsletter, that you might be introduced to those you have not yet come to know, or be reminded of those we are to serve together with in the love of Christ.
Our love for both Mike and Shirley remains sealed in Christ, our memories, and the hope of seeing or speaking with them again this side of glory. Let these words of Paul conclude our moments reflecting on these two we love in Christ:
Being confident of this very thing, that he which hath begun a good work in you will perform it until the day of Jesus Christ...For God is my record, how greatly I long after you all in the bowels of Jesus Christ. And this I pray, that your love may abound yet more and more... unto the glory and praise of God. Philippians 1:6ff
Mike Bernad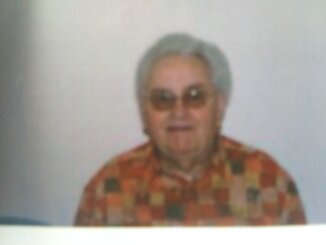 Shirley Schlinkmann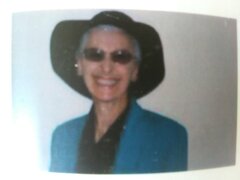 A Reformed, Evangelical, Presbyterian church. A member of the Evangelical Presbyterian Church.
Our address is: 400 W. Palo Verde Ave Ajo, AZ 85321